where can i buy isotretinoin in stores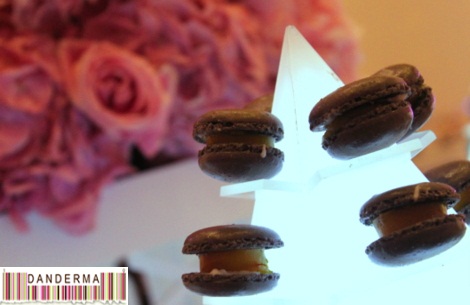 Yesterday night we were invited by Lenôtre Kuwait to attend an event celebrating Preston Bailey who is in Kuwait for the upcoming and much anticipated Celebrate Expo. Preston Bailey, if you don't know him already, is a well known and sough after name for event and wedding planner for celebrities and A-listers.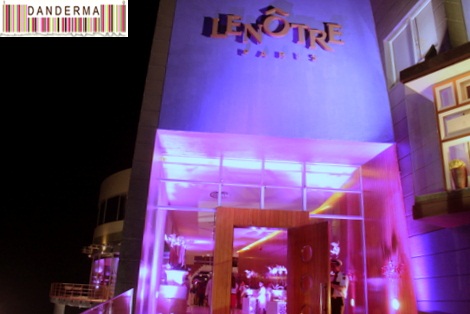 We arrived to see that Lenôtre had transformed into what resembles a wedding reception. All soft pinks and whites and flickering candles. I will let the pictures do the talking.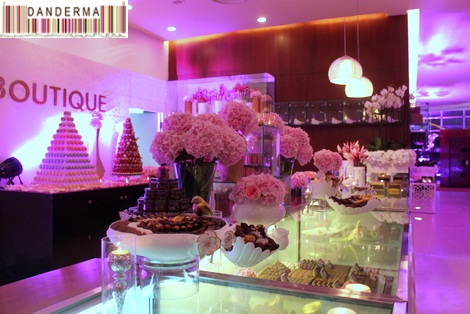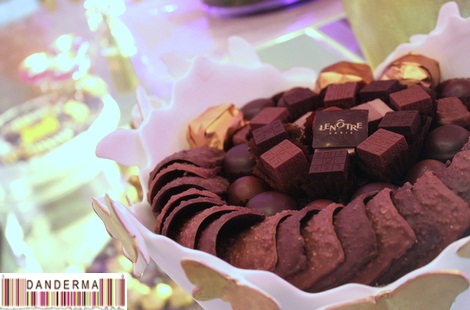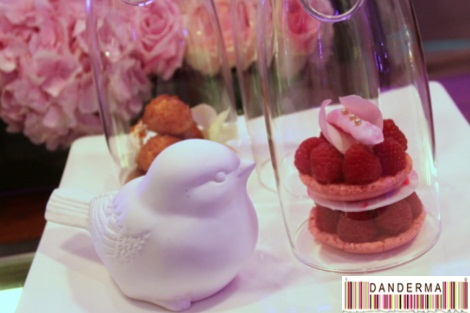 All of Lenôtre's usual dinging tables were removed and in their place these long pink sofas were placed.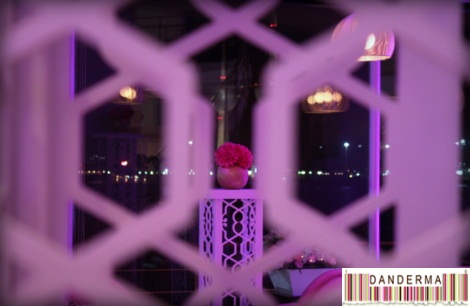 The buffet which had finger food only was also transformed. The food was all finger food style.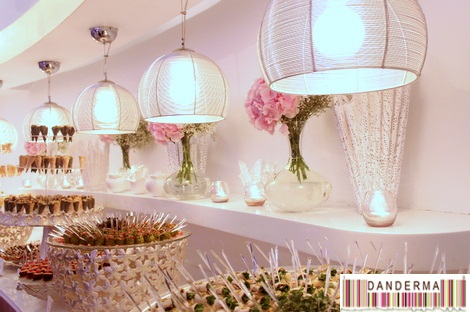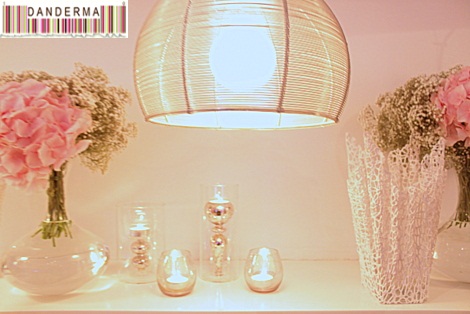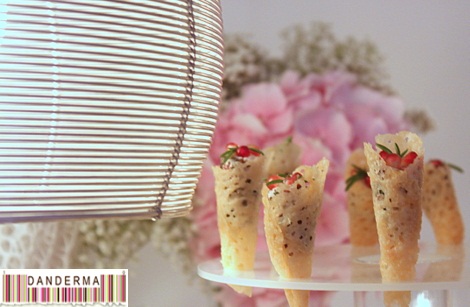 The candle holders are from Pieces by Farah's new range which will be out soon. I like the new shape!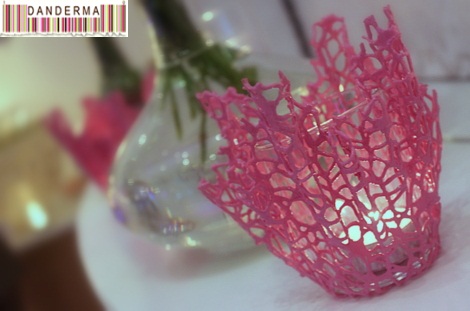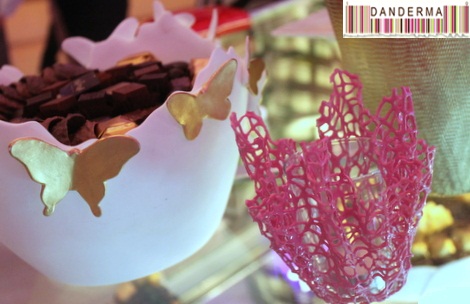 In the middle of the floor next to the buffet stood four pyramids lit from within holding one of Lenôtre's newest dessert items, Macaroons!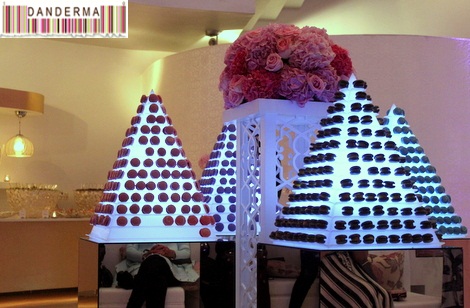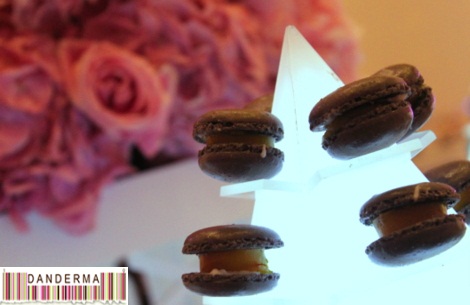 While we were seated waiting for Preston Bailey to arrive many drinks and tiny refreshments were passed around, one of them was this rose flavored Sahlab.
The desserts buffet section was another story all together. There were two cakes in particular that were mouthwatering. First, the flake cake!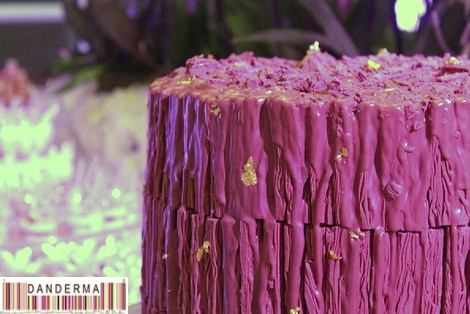 Mamma mia!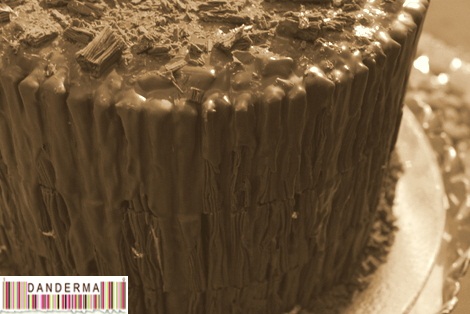 And this wafer like concotion with chocolate oozing out of everywhere.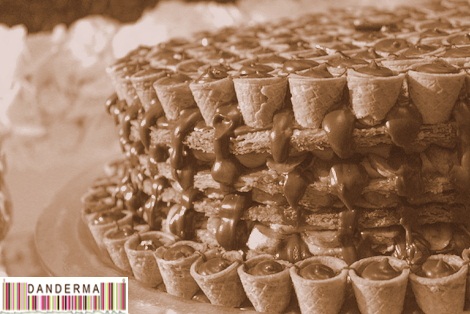 Or these egg shells filled with something creamy and yummy. I wonder if these are real egg shells?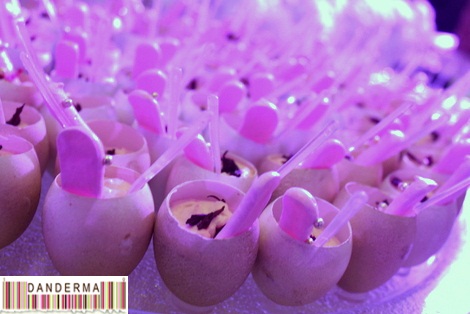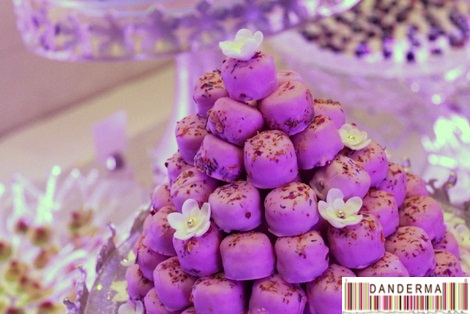 When Mr. Bailey arrived there was quite a commotion where everyone rushed to greet and take a picture with him. I couldn't get through the crowds sadly so I'm stealing Pink Girl's picture of him. I told you pink that I would.
Then it was time to leave, and as I was heading to the door I couldn't resist one last shot of the beautiful Kuwait Towers.
The evening was quite a spectacular affair! We had fun and enjoyed the buzzing atmosphere, the distinctive Lenôtre party food, and November's breathtaking decorations. Thank you Lenôtre and MMC Kuwait  for extending your invitation.  
---
One Response to "Event: Lenôtre Celebrates Preston Bailey"