http://coastroadrunners.com/product/0-5km-refresher-course/?variation_id=1899
Yesterday I was invited by Al-Shayaa company to rediscover the recently re-opened Dean & Deluca store in the Avenues. Being a fan of D&D who missed the place badly when they closed down for renovation meant I was more than eager to go with my camera and be there on time.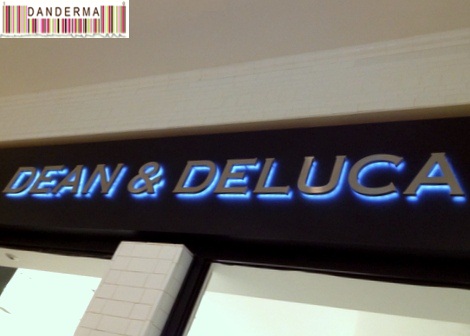 Inside D&D I was greeted by Mr. Tasos Petropoulos, Ms. Elisa Albendea from Al-Shaya food retail division who showed us around D&D along D&D's general Manager & Chefs -apologies, didn't catch your full names guys :(- The first thing I noticed is that D&D had expanded its seating area inside & outside and yet it was still crowded with happy diners.
The flowers section which I used to love is now gone and in its place is a wood fire oven from Pizza Rustica which is now served inside D&D so if you miss Pizza Rustica you can now have it again in D&D. Many people had pizza takeaways and salads around us. One poor woman waited while I took pictures of her pizionally za.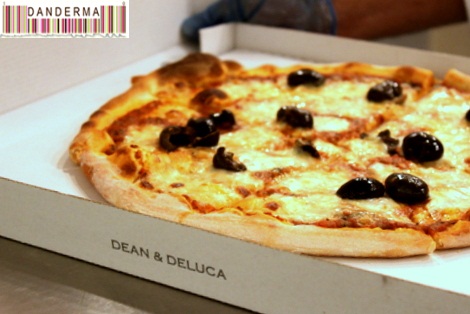 And I got to try their pizzas on my own. I have to say my vegetarian pizza with grilled and balsamic marinated vegetables drizzled with pesto was exceptionally good.
As we moved along, I noticed a new "Munchies" section where all you would need for a movie night is available. They even sell popcorn which is right there with the current Kuwaiti favorite trends. Spot On. The brand they sell is the local Let's Popcorn brand which guarantees freshness and if you are a fan of flavored popcorn they will not disappoint.
Of course not only is there popcorn, but also jars of sweets of every kind you can think of. I think you can easily get whatever you need for a movie night in one trip to D&D.
The fine chocolate section is the munchies section closest neighbor. Row upon row of fine chocolate pieces in all shapes and flavors made with the finest ingredients available.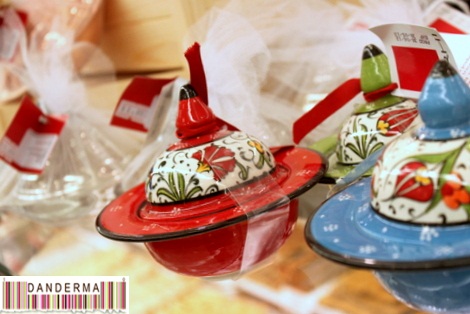 The designs on these chocolates are hand painted, one by one, and not mass printed like other available chocolates.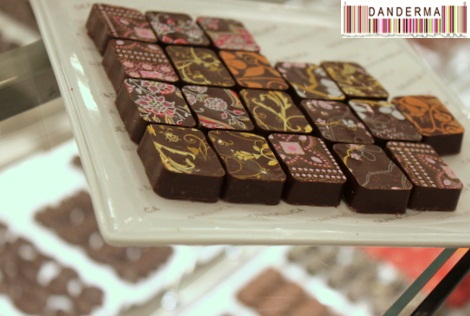 There, below, are the Fruit Pastilles or as D&D names is, The Pate de Fruit. So soft, freshly made in store, melts in the mouth, and comes in exotic flavors like Mango and Rose & Lychee.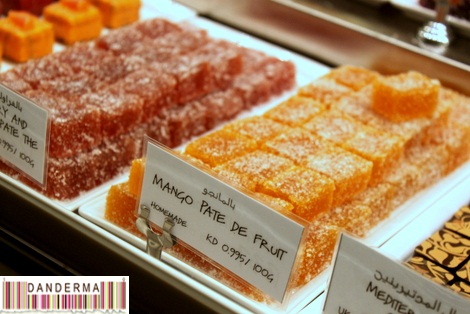 I tried the mango one and I was instantly in love. That's a big problem for me as I cannot resist these sugar coated goodies :'( Hello five more kilos!
D&D now make macaroons as well. Macaroons lovers would be happy to here that.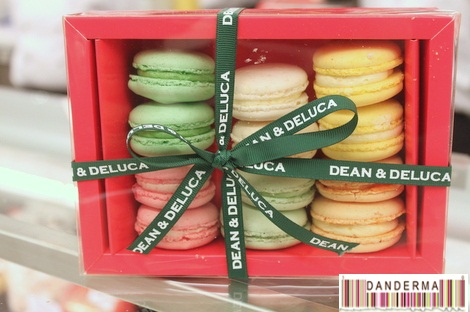 D&D also sells the finest Saudi dates coated with different toppings for date lovers especially given that dates are a culinary pillar in our Kuwaiti cuisine.
Next comes the tea section. A huge selection of different types and flavors of tea for tea lovers.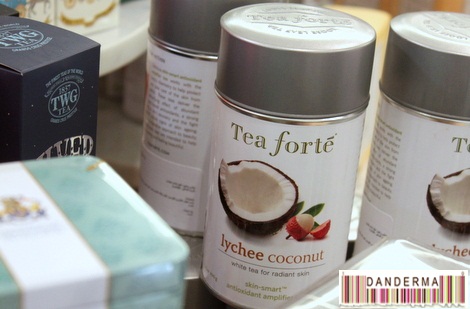 Stay tuned for Part II…
---
5 Responses to "A Tour in the Newly Reopened Dean & Deluca – Part I"