On Saturday I woke up pretty late and while trying to decided what to have for breakfast I remembered a conversation we had with friends over dinner on Thursday night discussing Socrates Bakery. I've wanted to try it for so long having heard many good things about it so I picked up the phone and placed an order for home delivery.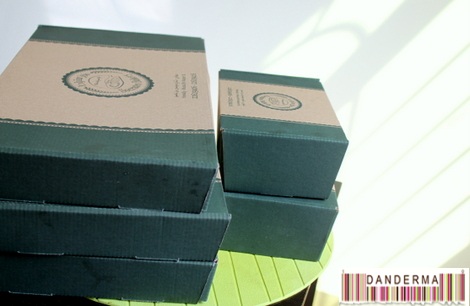 We were quite hungry so we thought we would order and try everything. First, the half and half zaatar & cheese mashrooha.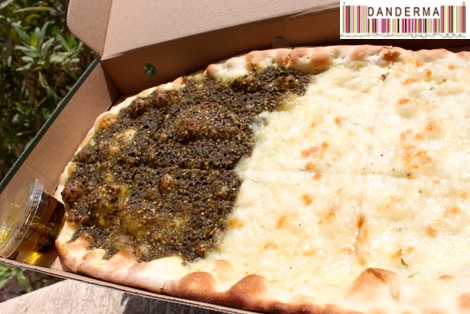 The labna balady on multi gran brown dough.
The kofta, mashed potato, and mohammara wrap.
The Margharita pizza.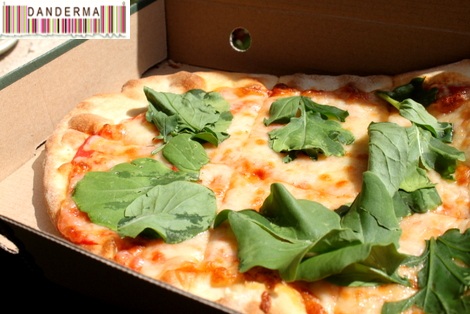 The three cheese and spinach in whole grain brown dough.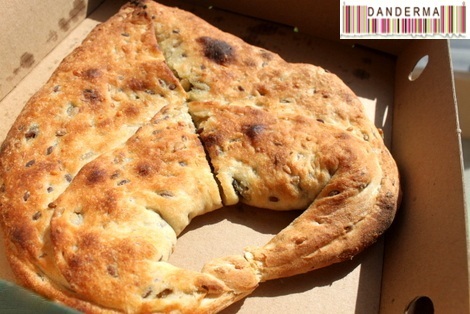 The halloum fatayer.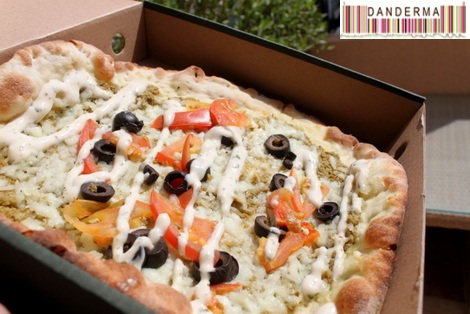 The kabab eskandar mashrooha.
I made myself a perfect cup of sweet tea with mint and sat down to enjoy my Saturday brunch.
How was the food? Well, the ingredients are very fresh and the multi cereal brown dough is excellent. The one I liked the most was the Zaatar and the spinach. The labna was very bland and tasted like nothing. Not salty nor sour so I won't be ordering it again. The halloum was good except for that tangy dressing they had on top which overpowered everything. Next time I will order halloum on brown dough without the sauce.
My husband loved the kofta with mashed potato but he especially swooned over the kabab eskandar mashrooha. It was his favorite and, surprise surprise  our stray cat's favorites. Our plans to dine outdoors were ruined once again when we opened up the eskandar mashrooha box and suddenly we heard loud mewing, both Lolo and Nefertiti making faces and licking their mouths!
Needless to say they had to have the first bite of the kabab eskandar and they loved it while we went inside to eat. Those cats rule!
The total bill came up to almost 9 KD. The brown cereal dough costs an extra 100 fils if you order it. Its a little bit on the high side but if you don't mind paying for quality food then it won't be an issue.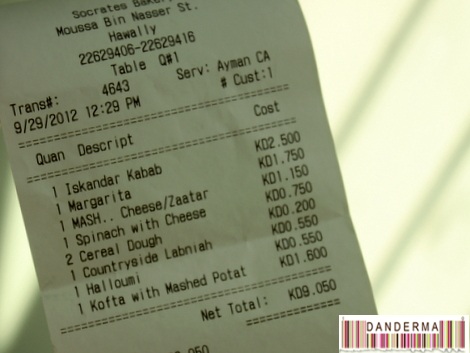 Socrates bakery are located in Hawalli, Musa Bin Nasser street. They do home delivery but not to every location in Kuwait. To place an order you can contact them on 22629406 or for more pictures and information you can check their facebook page (link), follow them on Twitter (@SocratesBakery), or follow them on Instagram  (@SocratesBakery).
---
2 Responses to "Brunch from Socrates Bakery"