http://csisponline.net/category/events/workshops-events/page/3/
In the third and final part of the newly re-opened Dean & Deluca's tour I will be showing the most popular service by D&D which is of course is their restaurants. Ever since its opening D&D had a reputation of having an excellent breakfast in Kuwait and indeed you can never find a table for breakfast on a Saturday unless you arrive at the crack of dawn. Look at the number of menus they have available for diners now.
Breakfast menu, pizza and pasta menu, indulgence menu, and a few more! In part one I have posted pictures of the pizza they produce in their newly installed wood fire oven (post). They also have a sushi station for Japanese cuisine fans.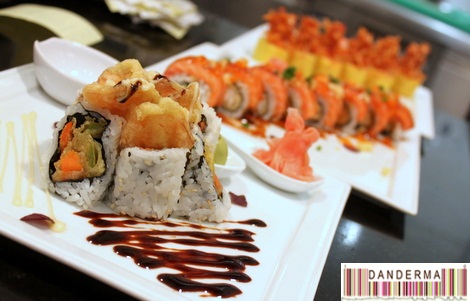 Not a Japanese fan? Well there are plenty of other choices for you to choose from. I saw this numerous plates of grilled Kubba drizzled with something going out to diners. It looks good for Kubba lovers. You can see behind the Kubba a bowl of mushroom soup too.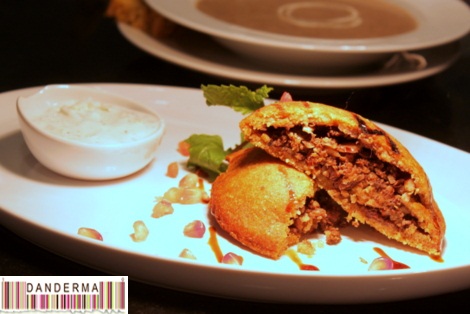 They also provide freshly squeezed juices and mocktails. I tried this passion fruit one and it was very refreshing.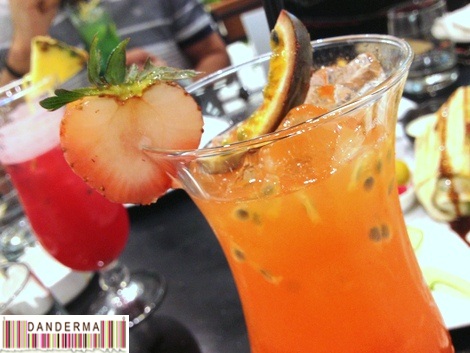 They also have a new and quite unusual Shawarma section. According to D&D the Shawarma machine used is built especially for them and its unique for it contains burning coil to give the Shawarma a disctinct BBQ flavor.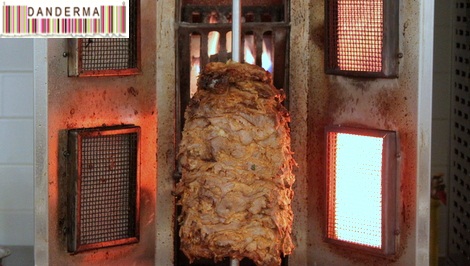 There are three types of Shawarma: Meat, Chicken, and a Turkish meat one. As I took pictures I kept remember Iron Man wanting to take the Avengers out for Shawarma at the end of the movie The Avengers. I wonder how popular did the Shawarma get afterwards?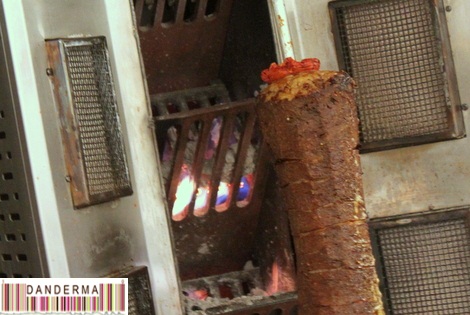 The Shawarma is prepared using fresh saj bread baked directly in D&D's bakery. The amount of Shawarma's being prepared that night was astonishing, it seems to be the it dish being currently ordered in D&D. Does it look good to you?
Some of the Shawarma were filled with gourmet cheese and mushroom mixes, others had pomegranate and pistachios for example. Coal grilled, fresh, soft saj, pomegranate, and drizzled with molasses. No wonder the Shawarma orders were coming in non stop.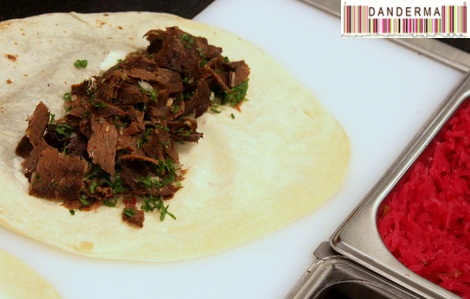 The Shawarma dish comes with a side of rosemary potatoes and pickles.
If you are a Shawarma fa you must try D&D's Shawarma.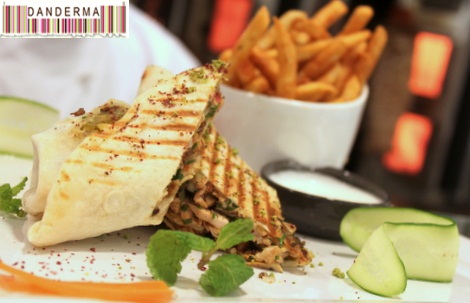 Last but not least, the desserts section. I saw this little Kanafa plus lots of traditional Arabian sweets being served to customers.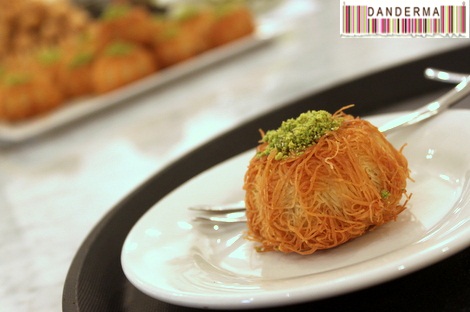 Also, on the menu they have an option for diners to select a plate of mini selection of desserts either in chocolate, mango, or green tea. Its perfect for sharing after a heavy meal, with coffee when you don't know what to choose, or try all the desserts they have available. Each mini one has an equivalent full sized dessert that can be ordered on its on.
We had a great time rediscovering Dean & Deluca. I've already been back for some lunch supplies which turned out to be delicious. Thank you Al-Shaya Group and Dean & Deluca's team for your hospitality.
Dean & Deluca is located in The Avenues mall, Phase II.
---