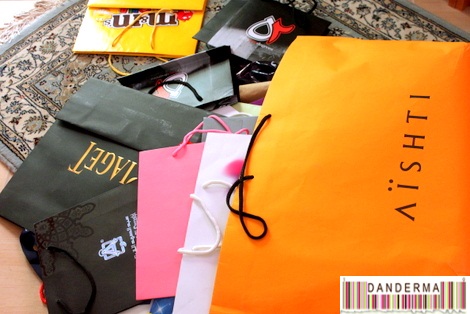 For the longest time I've had this thought in my head, what if I was a tourist in my own country? What would I do? What attraction and places would I want to show off to our visitors from abroad?
Then the opportunity presented itself to me by a Twitter followers, Lady Bella, who is going to visit in a few days and is going to stay in Missoni Hotel, Salmiya. Let me see. A week in Kuwait, what would you do?
This post proved to go on forever so I'm breaking it into three parts: Shopping, Restaurants & Dining, and Places of interest respectively.
Let's see, what shops are hip and worth your time in Kuwait? Since our guest is staying in Missoni Salmiya, I will start from Salmiya outwards…
http://cjni.com/wp-json/oembed/1.0/embed?url=http://cjni.com/finding-right-angle/ Stores to shop at:
professedly Fortune Cookie Boutique: In Olympia mall, Salmiya, down the street from Missoni Hotel. A must visit for quirky finds and gorgeous souvenirs home. Look out for Dania's Designs, Ibrah's necklaces, and I Love Suzani's tea and coffee flasks. (post) (post).
Fursa: A recently opened quirky little place located in Salmiya less than a kilometre behind Missoni Hotel. Check my post about them here (post).
Saja Perfumes: A local perfumes maker worth checking out. Their store is located in Omniya Mall, Salmiya, down the street from Missoni Hotel. Check out my post about them (post).
Al-Funoon Center: The place to go and purchase all the old Kuwaiti and Khaleeji shows and plays on DVD plus the old cartoons from the 80's in box sets. Located in Salmiya overlooking fifth ring road.
52 Degrees: Located in Shuwaikh, Al-Tilal mall. It houses many all Kuwaiti brands and talents from homeware to frangrances and books to clothing and dara'as. A MUST visit too. Check out my posts about them (post) (post) (post) (post) (post) (post) (post) (post) (post).
Things by November: In Tilal mall as well. You amazing quirky home-ware, vases, and  everything you will need to give the perfect gift.
Cupcake Boutique: Also located in Tilal mall. Very sweet and trendy designs you won't find anywhere else. Muhra collection for dara'as are also spectacular and worth checking out (post).
Afaq Bookstore: Also located in Tilal, it houses a decent collection of books. I personally would recommend the "Fedha & Shaheen" Story for the plane ride home (post).
Dar Nur: Across the street from Al-Tilal mall. A concept store with the most modern selection of gifts and homeware you will find. Here is a post of my beloved acrylic tray that I just got from them (post).
f2o Designs: A local Kuwaiti designer with amazing talents. Her store in Burj Jassim is simply a treasure trove of customized shirts, hoodies, tumblers, cups, paintings, magnets, etc. The it place for the best souvenirs with a local flavor that you can take back home and cannot find anywhere else. Check out my posts about her store here (post) (post) (post).
Dar Usha: The outfists are very impressive and made to local taste. Located in Burj Jassim, Kuwait City.
Ne'emah Perfumes: They have many branches around Kuwait and I adore their Arabian perfumes and fragrances  A personal favorite home fragrance, Kadi, is very hard to find as its always out of stock. You can check my post about them (post).
Chay Shop: Located in Al-Raya Mall, Kuwait City. They have the funkiest most modern tea estekanas and sets.
Bait Al-Cedra: A little shop in an old house tucked away behind Al-Amiri hospital. It sells amazing little stuff for the home and perfect for gift giving. A must visit.
Pieces by Farah: My favorite designer of the past year, she has the most amazing home ware and tea sets. Some of her pieces are stocked in Things by November but the best way to insure you get what you want is if you visit her office. The modern Mubkhar is a must by and the perfect sovenier (post) (post).
Home Businesses worth checking out: 
Those stores and home businesses I mentioned are my personal favorites off the top of my head. If any of my readers would like to recommend something please feel free to do so in the comments section. Also, do you know of a good car rental and chauffeur company in Kuwait? Thank you

---
12 Responses to "Visiting Kuwait as a Tourist … The Shopping Part"