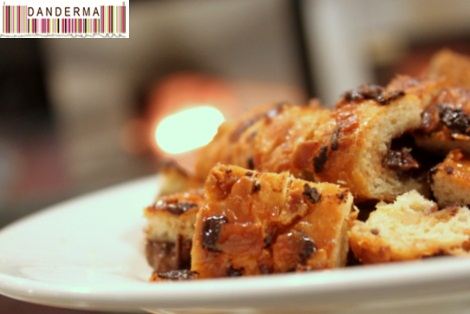 In part two of the newly re-opened Dean & Deluca store in the avenues, we start off with a very important feature of the store: The Cheese Section. Many types of cheese from different regions and with different flavors and textures are available for cheese lovers alongside crackers and spreads. Ideal for making a perfect grilled cheese sandwich!
After the cheese section comes the fresh pasta section where you can buy a variety of freshly made pastas of the day, your choice of sauce, and go home to make a splendid pasta in under 5 minutes.
I'm planning to pass by after work one day or maybe have a pasta dinner night with friends using these goodies.
I've also noticed some healthy items, that pumpernickel bread for example or cereal bars if anyone is into that kind of thing.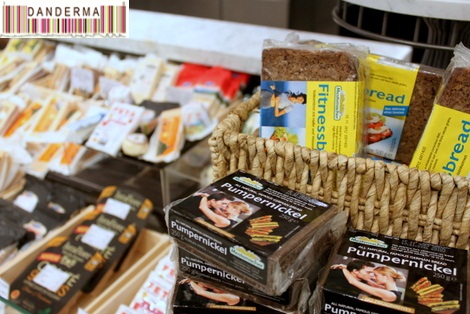 Then comes the fresh produce section. One with the most vibrant looking fruits I've ever seen in Kuwait. I've always loved this section and it seemed to be a bit bigger. Pity they removed the fresh flowers section for good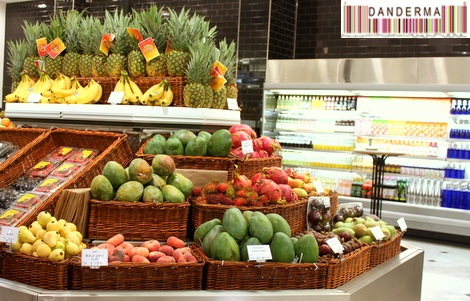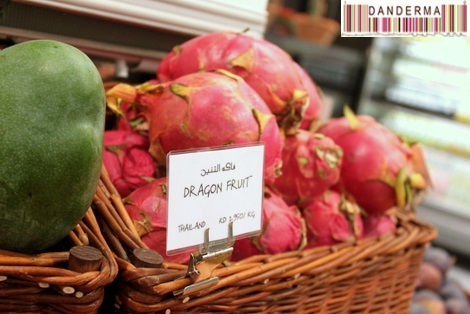 How succulent do these Spanish peaches look 😉
Of course the ready made meals section is back and its bigger than ever. Before D&D closed down I used to come here and pick up lunch to go for both me & my husband after work. Now I'm glad I can see more options for lunch!
I'm so going to get that lasagna for lunch one day. Or maybe for an Italian dinner party?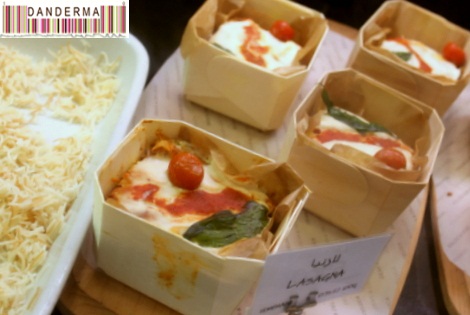 The area for different merchandise is so vast, I couldn't possible take pictures of the entire thing but you can find almost every gourmet thing you need to cook and add that extra oomph to your dishes.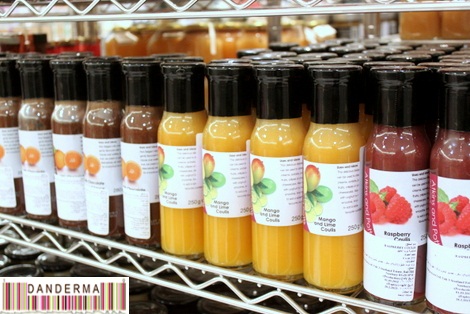 I noticed that there are more branded D&D items around like cups and shopping bags. By the way my coffee cup at work is from D&D before it closed down.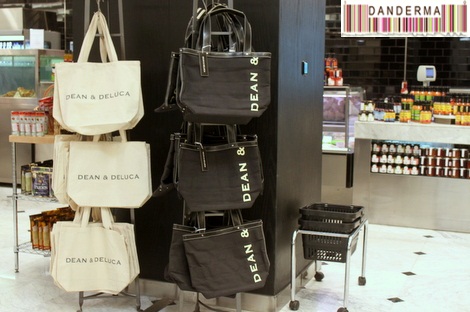 The bakery… oh the bakery where website link the best Zaatar fatayer is made in Kuwait, period (post)! The bakery is back and is bigger, selling fatayer, fresh bread, croissants, cookies, and more!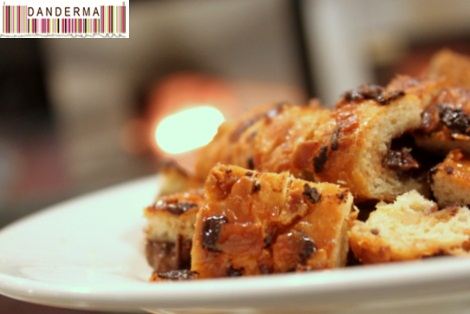 In the back of the store right beside the bakery you will find a small door with "Customer Service" written on it. I peered inside only to be greeted by a cheerful man who welcomed me and briefed me on what services do they provide to D&D customer.
Carrying your purchases to the car, Personal shopping and pretty soon home delivery! Plus, their famous hamper and gift baskets service is done by visiting this office.
I had once used their services to make a Chocolate gift basket for myself (post) and I've loved it. Also one of my friends sent me an Italian hamper and I loved every single item that went into that basket and I still use it to this day. The perfect gift for a foodie, a cooking enthusiast, or for a housewarming.
As we left D&D that night I went home with a nicely wrapped gift of my own too!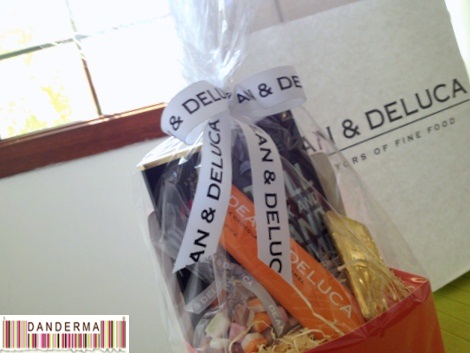 Perfect for chocolate lovers, thank you D&D!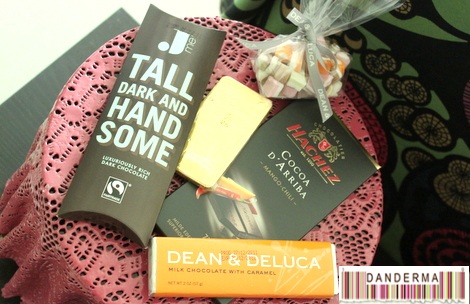 Of course I'm not done yet, there is still the restaurant section to cover in part III of the D&D tour to be posted soon.
---
2 Responses to "A Tour in the Newly Reopened Dean & Deluca – Part 2"