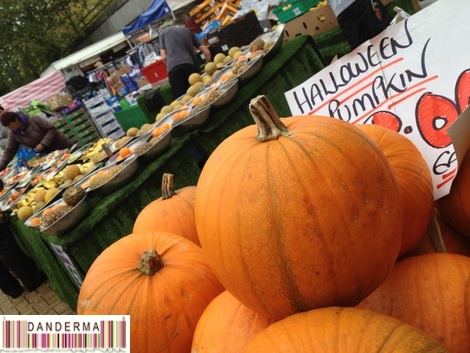 I've been away from my beloved blog so long I feel like I'm about to dust cobwebs off the wordpress panel. I am putting together this post now while watching Halloween III and with the rain pounding on the window. The mood couldn't have been any creepier I suppose so its perfect.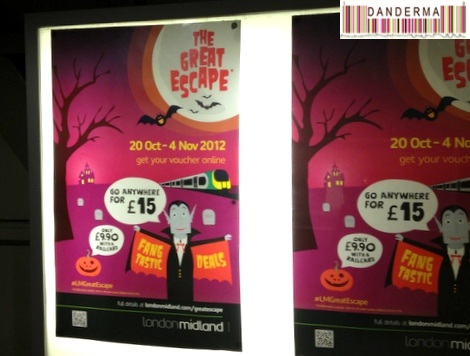 I haven't been to the UK during the fall season and Halloween for a few years, around five perhaps, but this year I've noticed that everywhere I go, people are excited to be celebrating Halloween! Merchandise, houses, customs, chocolates, makeup, toys, props, decorations in every corner. Including a special offer on London Midland trains in the picture above and on estate agents ads below.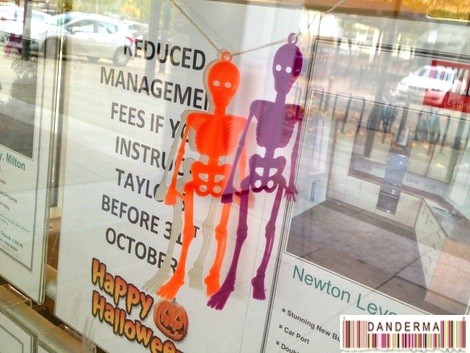 Halloween cupcakes and chocolates of all shapes, types, flavors, and kinds. For example the  special edition Cadbury creme eggs filled with green slime like filling.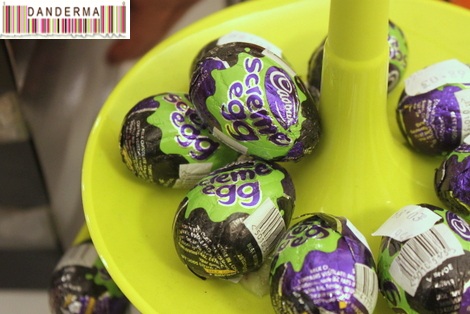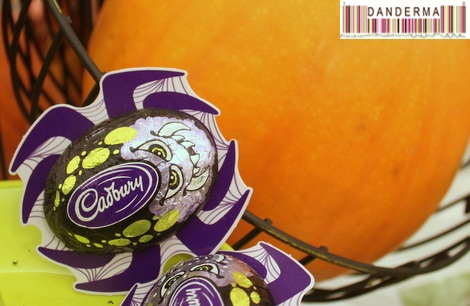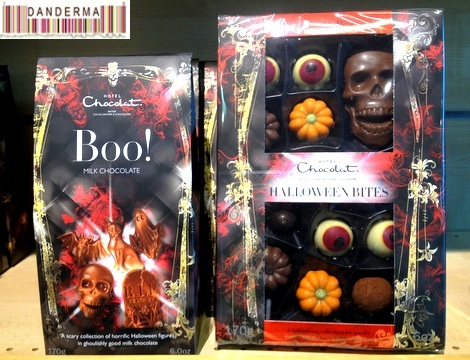 Halloween cupcakes in Selfridges and meringues in Carluccio's.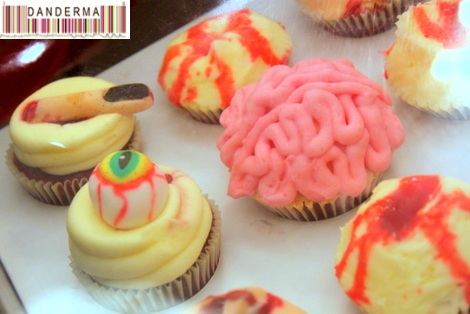 In Sainsbury's I found Halloween flowers and Halloween Clementines.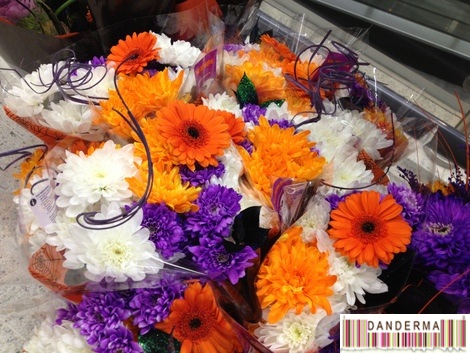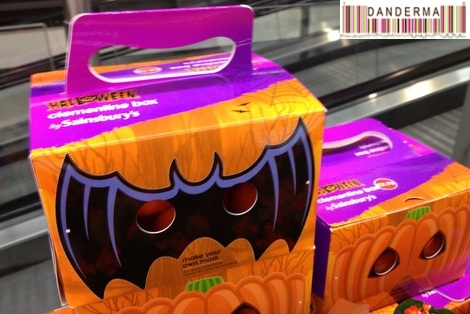 Halloween props and supplies.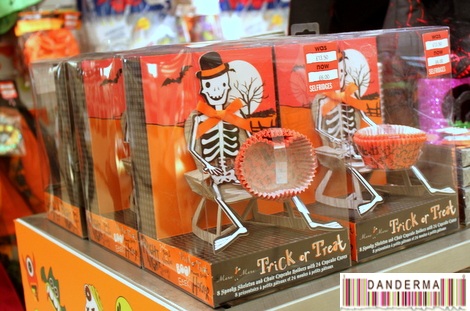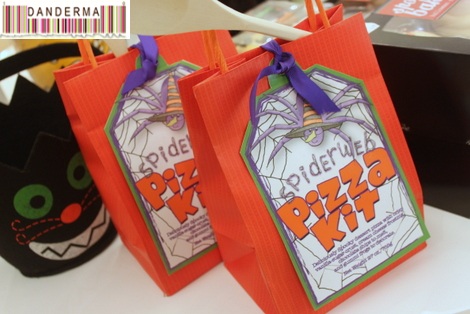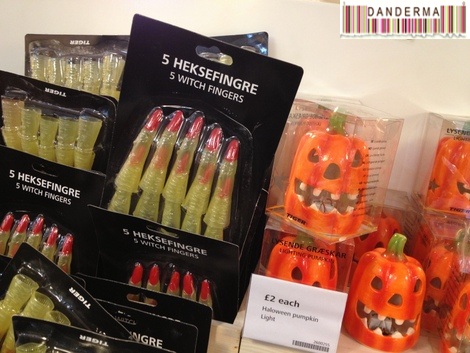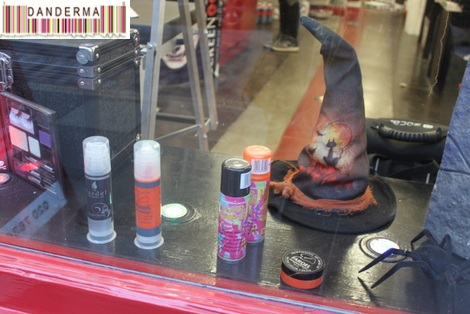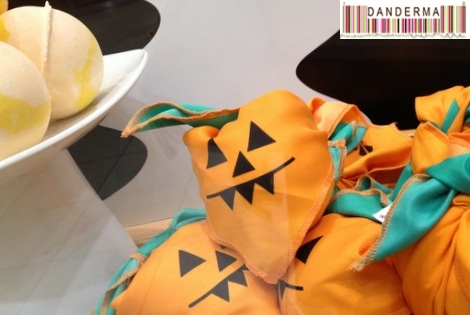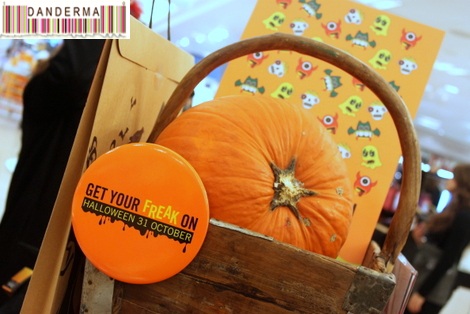 Many stores had decorated their shops or window displays in a Halloween theme.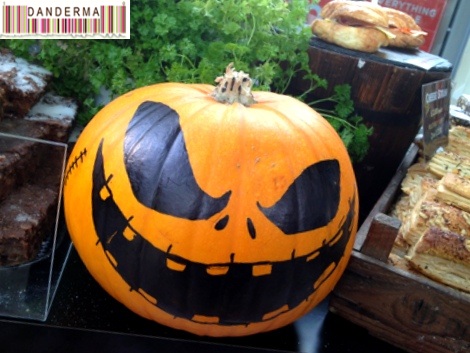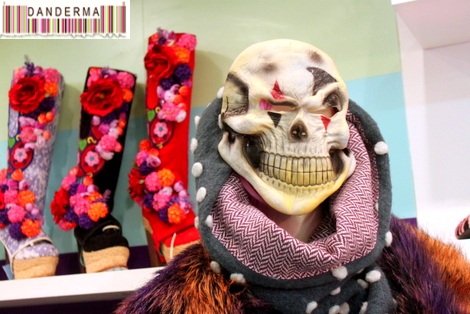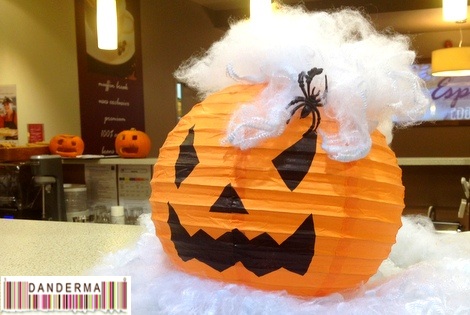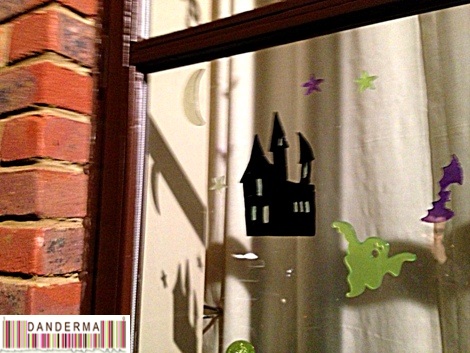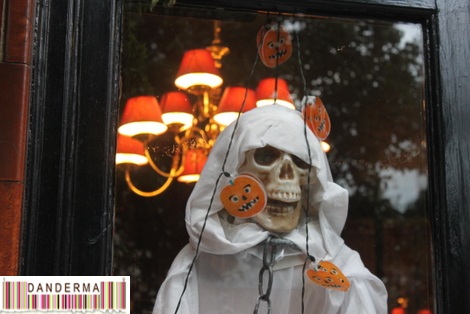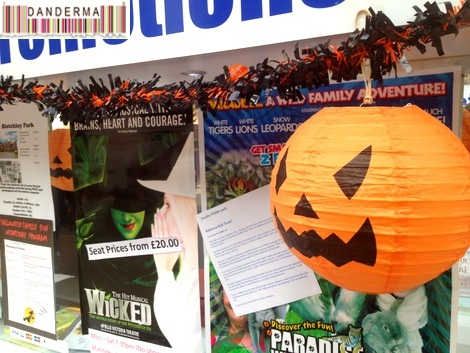 Today I kept seeing people, adults and children, dressed up and on their way to celebrate Halloween. Britain has been bitten by the Halloween bug, badly. Its quite fun actually but I began to have Halloween related nightmares during the past few days. I suspect its due to the amount of skulls/witches/ghosts I kept seeing all around me. I wonder how bad it is in the USA if it was that bad in the UK? I must try and visit the USA one day on Halloween.
---