I've just returned home from a trip to the UK and in my bags were a multitude of new and old Cadbury's chocolate bars. There are three new Cadbury's Dairy Milk flavors and they are all very interesting.
The first new flavor I've found is the Toffee Popcorn. That's perfect for a movie night, popcorn and chocolate in one bite! The next one is The Biscuit Crunch which reminds me a lot of a Milka biscuit chocolate bar my husband adores.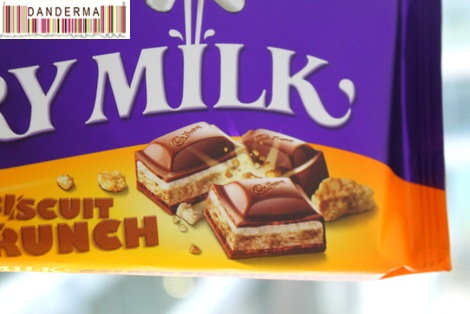 And last but not least, the Nutty Caramel!
Of course I got all three of them but I've yet to decide which one is my favorite. There is also a fourth one, the Oreo and Dairy Milk Bar that I found in WH Smith Heathrow but  I don't have a decent picture of which also looks interesting and I grabbed that as well to try. I'm not sure if they've arrive to TSC Kuwait or not yet though.
Which flavor do you think is most tempting? For me its the nutty caramel!
---
4 Responses to "Things 2 Get 4m London: New Cadbury Chocolate Flavors"