Shrīrangapattana
We were invited by M. H. Al-Shaya Company yesterday to attend the bloggers & media tour of the newly opened Grand Avenue, or what else is known as the Avenues Phase III extention. The tour was due to begin an hour before the official opening of the Grand Avenues at 10 AM where it would be open to the public.
Arrival and registration began at 8:30 AM where breakfast was served in Brasserie de l'etoile which included a briefing and distribution of media badges and maps. At 9 AM we were ready to go and meet the completed Grand Avenues for the first time.
The first thing you notice are beautiful steel structures representing trees with glowing orbs hanging from them. I took me a while trying to pry myself away from them and stop taking pictures.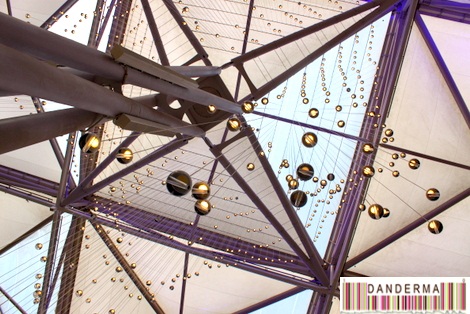 Past the glowing orbs you see right in the center the Cheesecake Factory where the beautiful fountains of the old Avenues used to be before. We had lunch in The Cheesecake Factory after its opening and I will have an entire post dedicated to it insha2 Allah.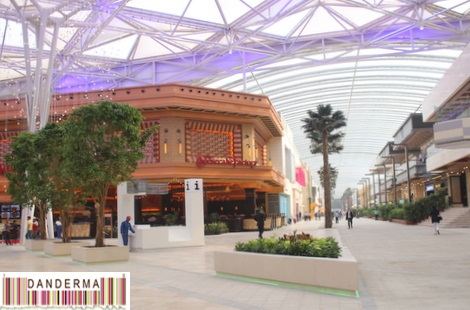 After The Cheesecake factory starts the long Grand Avenues walkway.
To the left of the long Grand Avenues Walkway comes Garrett's Popcorn, Texas Road House, and Pizza Express which are all open. Also available are The Red Lobster, Olive Garden, Sheraton's Shahrayar, and Sheraton's Tarboush restaurants which will open soon.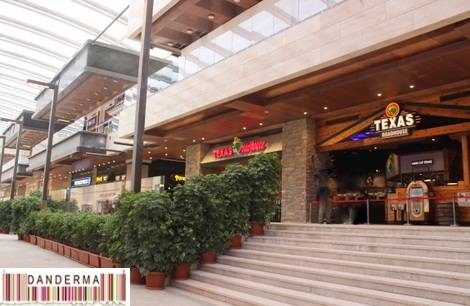 After the restaurants comes the stores, first on the right comes the much awaited full fledged Victoria's Secret / Pink store!
Yes, it has EVEYTHING! If you buy with more than 50 KD you get a Victoria's Secrets canvas shopping bag with a small surprise gift inside too. Please note that most of the sizes are long gone by 11 AM yesterday and almost all you can find is S and XS :'(
Three stores have strategic locations on the left handside of the walkway with seating areas spilling to the walkway and overlooking Harvey Nichols: Shake Shack, Pinkberry, and Starbucks. Not another Starbucks you say? No, this one Starbucks contains something very special that I will post about as well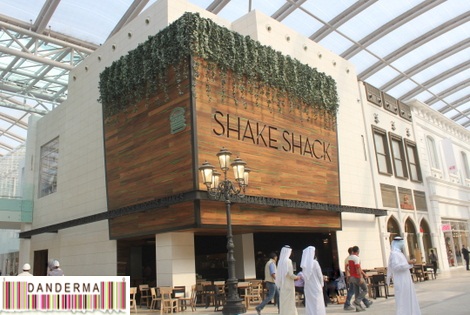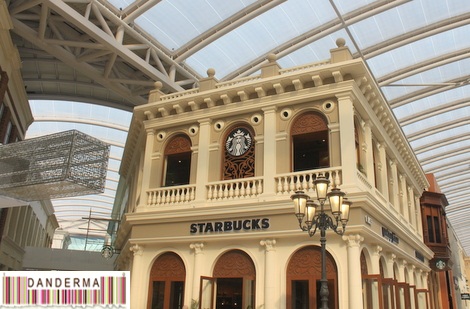 While walking in the Grand Avenues I noticed the pole like orange information structures around the place. Looking good!
Some stores and sections in the Grand Avenues that I can't wait for to open include the Soku section, Sprinkles Cupcakes, and Muji! Yes, MUJIIIII <3 When I saw its location I think my happy sqeal was heard all the way in IKEA :p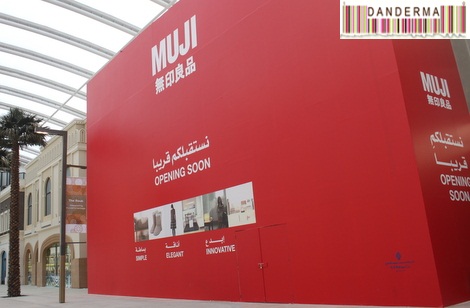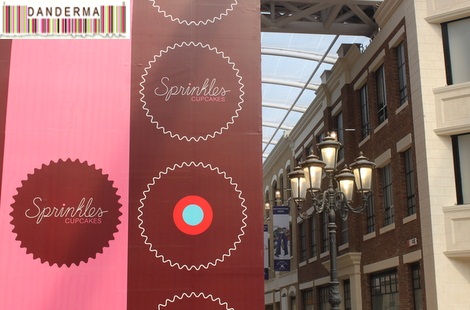 Grad Avenues is vast and spectacular. With plenty of daylight streaming in from the glass ceiling and with many beautiful architectural details to see in every nook and corner. Everyone we met exlaimed that they had a feeling they are travelling and not really in Kuwait!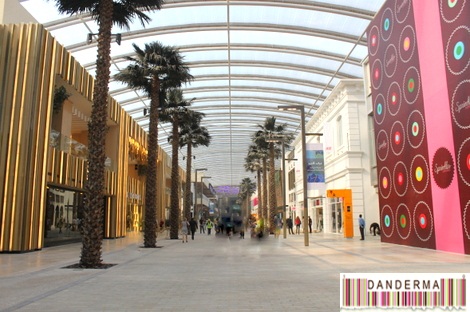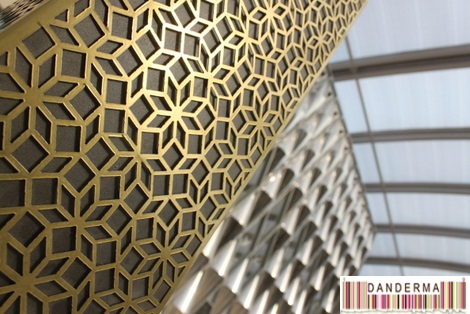 By 10 AM the Grand Avenues was filling up with people. Customers queing on cashers and diners queing for The Cheesecake factory. Everywhere you turn you find a smiling face, we kept stopping to say hello to happy people and even mere strangers were happy and calling out to each other.
I shopped and walked aroung the Grand Avenue until almost 4 PM and I still didn't visit many stores. I did quite a bit of shopping though :p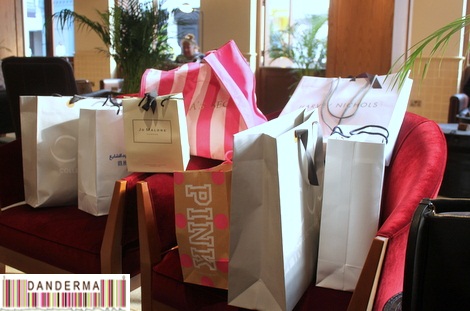 Thank you Al-Shayaa, for the invitation, for the tour, and most importantly for the Avenues, Phase I, II, and Grand! The place is truly spectacular and I cannot wait to go back.
---
2 Responses to "A Tour in the New Grand Avenues"