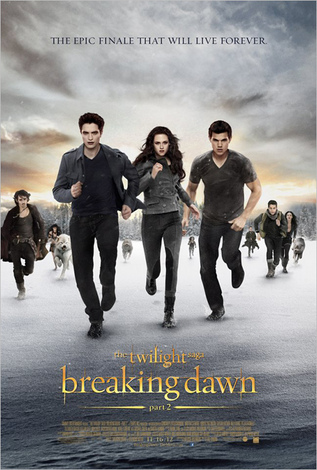 Once again Crumbs bakery celebrates the release of an epic saga movie with a VIP movie night competition.
As Crumbs have done with previous "sagas" such as Twilight (post), Harry Potter (post), and the Hunger Games, the upcoming release of the much anticipated Twilight's Breaking Dawn Part II in Kuwait means a new Movie Night Competition!
To enter the chance to win 3 VIP tickets to see Twilight: Breaking Dawn Part II with Crumbs on Thursday, November 15th 2012, all you need to do is answer some Breaking Dawn trivia by clicking this link (link). When all the questions are answered correctly, your name will enter the draw once. Winners will be announced on Monday 12th of November 2012 therefore you have until Sunday 11th of March at midnight to submit your answers.
Of course there will also be Crumbs treats for all winners at the cinema. And from my previous nights at Crumbs movie nights I have to tell you that it is NOT a night to be missed so head over to their competition page ASAP and submit your answers! I wish you all good luck and Crumbs? Keep up the good work

For more information about Crumbs bakery or the competition you can call them on 22636614, visit their website (link), like them on facebook (link), follow them on Twitter (@ilovecrumbs) or instagram (@ilovecrumbs).
---
4 Responses to "Crumbs Twilight Breaking Dawn Movie Night Competition"