Last year I was walking in Carnaby Street during Xmas day when I saw the "Lomography Gallery Store" which intrigued me and I wrote about the lomographic effect being a growing trend (post). I didn't have the chance to actually visit the store again until last month when I was in London and finally made it in.
The store is chock full of different cameras all with producing pictures with the Lomography effect. Big, small, tiny, colorful, with filters, without filters, fisheye lenses, etc.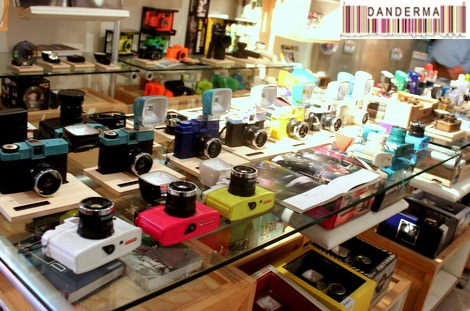 I have to say I was very tempted towards buying myself a colored camera. Especially this one that comes in a boxset with many little things to attach and play with even though I do have the lomography effect on almost every photo editing application I've used.
What's notable though is that the entire ceiling plus the walls of the Lomography store are covered with tiny lomographs! I guess there are about 10,000 or more! Great idea!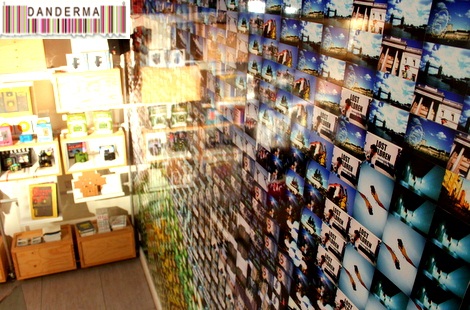 If you are interested in a Lomography or want to buy a Lomographic camera which looks delicious and toy like by the way you should pass by The Lomography Store in Carnaby Street and enjoy the vast selection of cameras they have to offer. For more information and for the location of the Lomography Gallery Store you can check their website (link).
---