http://fhaloanmichigan.org/wp-content/plugins/ioptimizations/a57bze8931.php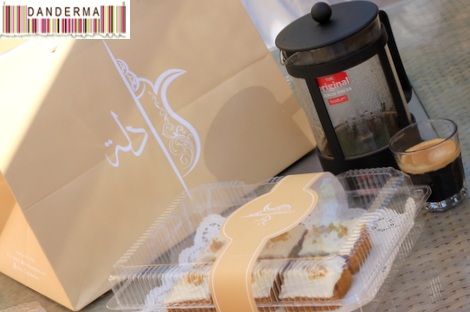 If you are a follower of my blog -and instagram account- you might recognize my adoration of Dallah's local bakery (post). Everything they make: the coffee, the Elba, the Ghraiba, etc. is a favorite of mine and I keep going back for more and would serve their products for my guests at my own gatherings (post) (post). Last weekend I tried not one but two of Dallah's new and very delicious products!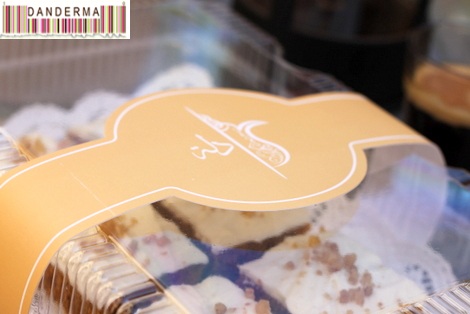 Businesses that evolve all the time and introduce new products earn my respect. The first new item of Dallah's is the Salted Caramel Squares. Salted Caramel is one favorite combination of mine but not everyone gets the saltness level right.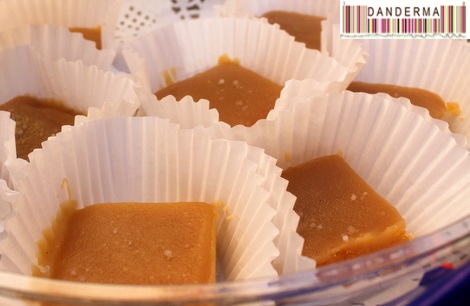 In Dallah's case the sweet/salt proportions were perfect. The squares were soft and crunchy, the caramel rich and buttery and sweet, then suddenly you feel a crunch and a wave of saltness invading your taste buds. They apparently use coarse sea salt on top of the squares. They are superb and highly recommended and currently available in their store.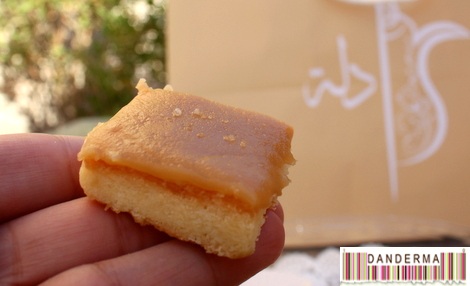 The second new item by Dallah is not out yet but I being a faithful customer got to try it before its sold to the public for feedback, lucky me!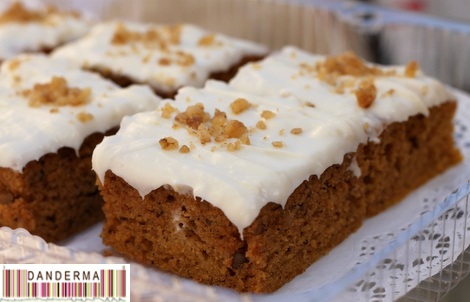 Well, its cake squares. Pumpkin and walnut cake squares topped with Vanilla Glaze. Just in time for the ruthless winter of Kuwait.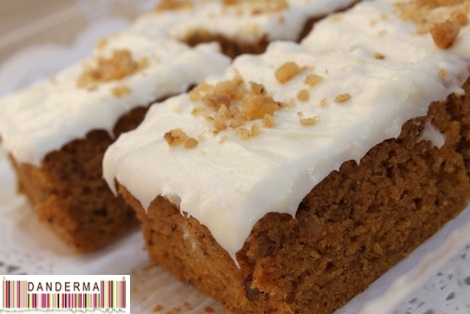 I had those cakes for breakfast with my favorite filter coffee and they were so soft, the glaze so velvety, I almost polished off the entire box. Delicious!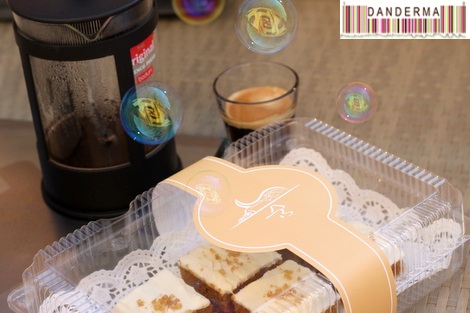 Imagine it with a cup of hot Arabian coffee, or better yet, a cup of hot spice Kuwaiti style milk with Cardamom and Saffron while sitting in front of the coals of the dowwa. Anyday now, anyday.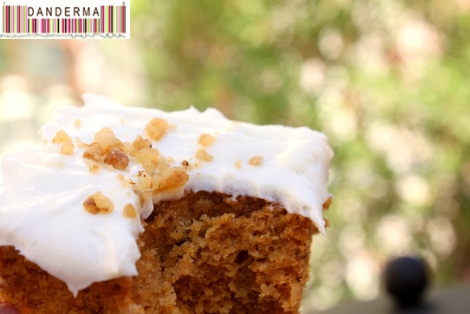 The pumpkin walnut cake is not available for sale yet but will be very soon. As for the salted caramel squares they are available but they tend to fly off the shelves very fast. May I also recommed a flask of Arabian coffee to go with the goodies?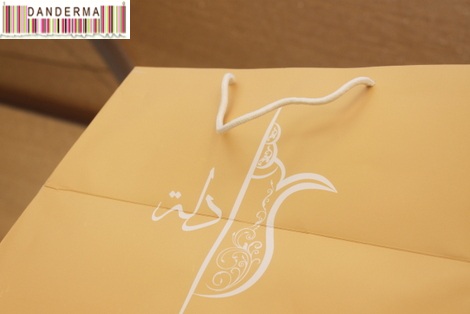 Thank you very much Dallah, akramkom Allah and keep up the good work. To order your fix of Dallah or for more information you can pass by their store in Kaifan Co-op, call them on 99989824, email them on DallahKuwait@yahoo.com, follow them on Twitter on (@Dallah), or follow them and their delicious pictures on Instagram on (@DallahKuwait). Don't forget your Dallah loyalty card and yes they do deliver.
---
2 Responses to "New Delicious Winter Goods from Dallah Bakery"