can you get Lurasidone over the counter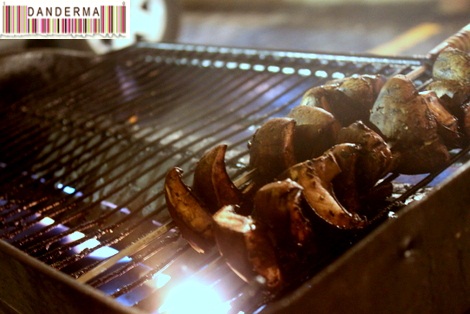 A while ago as the weather was getting finer I knew it was time to have a BBQ gathering. If you've been following my bloga while you'd know about my friend and fellow blogger FourMe who had recently beat cancer after a vicious battle. Her 2nd year Cancer-Free Remission anniversary was coming up so it was the perfect opportunity to gather the girls for BBQ dinner at my place.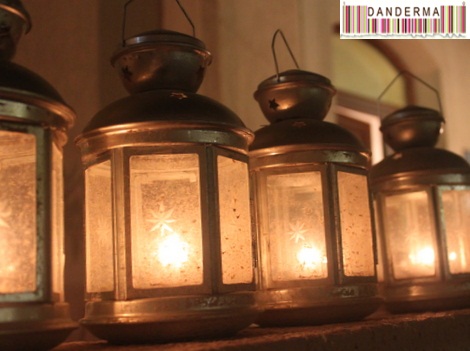 It was a fine night for a BBQ, the weather was crisp and it was raining so we set up the area where we usually park our cars with chairs and a table. As for the BBQ I had the entire thing catered by Munch's BBQ Station.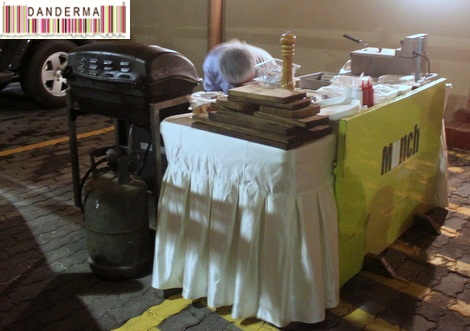 I was lucky to have booked Munch's BBQ in advance. If you have been following my blog for quite a while -ehem- you might remember my post about their spectacular BBQ service (post). The demand on their BBQ service is so high you have to reserve a date a while in advance -two weeks in my case- but they are totally worth it.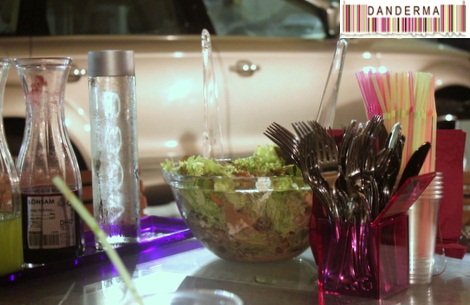 With the BBQ Service I've ordered a big bowl of Salad from Munch and two bottles of juice. The salad was the Amira Salad wich came with a mix of lettuce, goats cheese, and sliced dried apricot in a vinegarette dressing. The juices were a Pomegranate Berries juice and a Lemon Lime and Mint juice.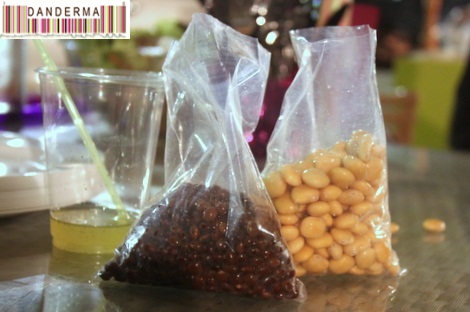 As the BBQ chef was setting up, the entire bowl of salad and the juices were polished off. We did have some traditional munchies though: banak and termes. I have zero clue on what these are called in English and even though they were quite a dining faux pas we enjoyed them immensly :p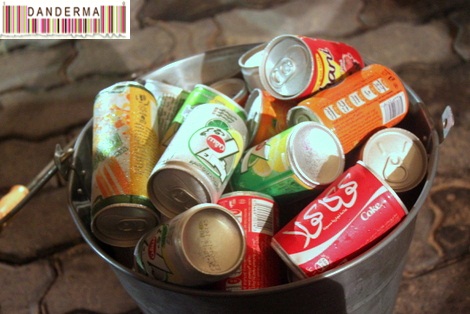 The infamous bucket of soft drinks and ice was there, if you recall -again!- the movie night (post) where the bucket had fallen into the floor smashing everything, I still am vacumming glass by the way. The only thing that's off was the handle, it just won't go back to its original place.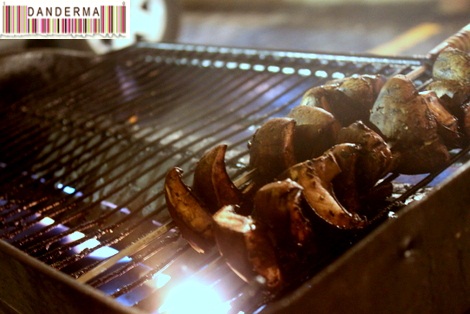 As soon as the first whiff off the now lit grill reached us we heard a loud MEW! Lulu our stray cat decided to crash our BBQ night! She sat underneath the cars tyres, mewing and making cute sad faces at me saying she's hungry! By the way, she ate half the chicken we had ordered for the BBQ, grown up Lulu is quite instatiable :* You remember Lulu right (post)?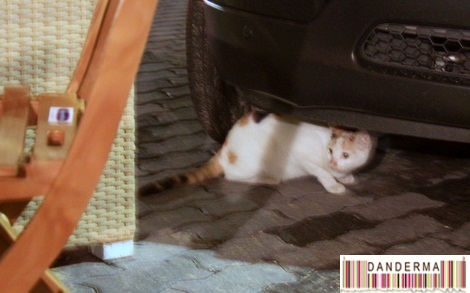 Just before the first course was served our guests had all but arrived bearing gifts for the girl who beat cancer! We used the flowers to decorate the one of the cars surrounding us to sheild us from the cars passing.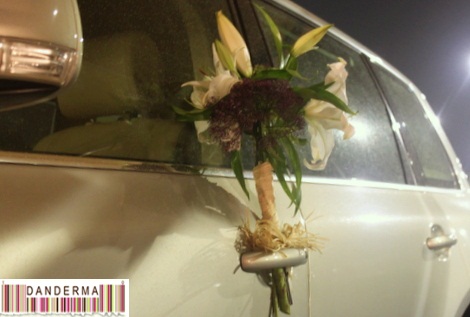 Next came the food…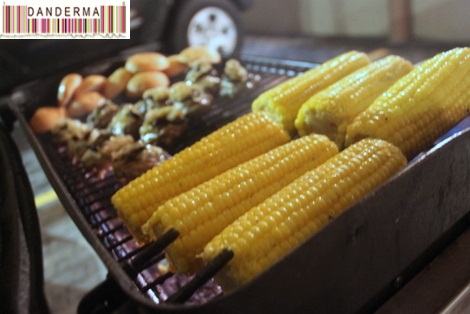 I wasn't planning on taking pictures but midway through the meal I couldn't resist and took shots of what's left. Waguy steak bites, corn on the cob, grilled sliders, vegetable skewers.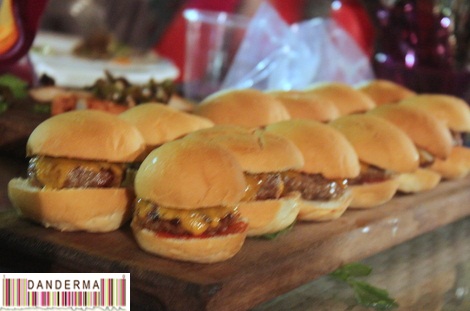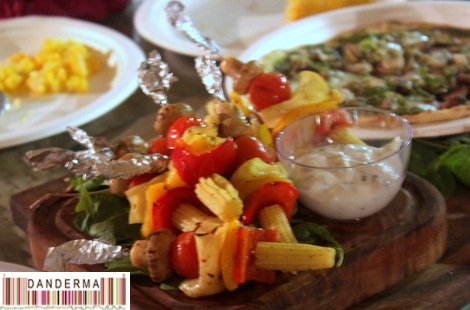 And of course grilled pizzas!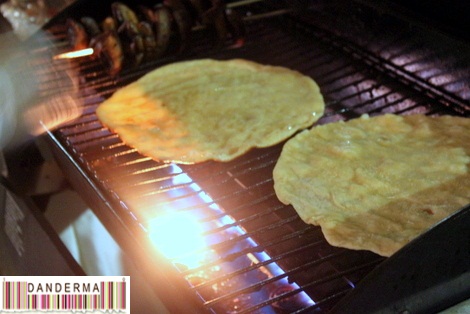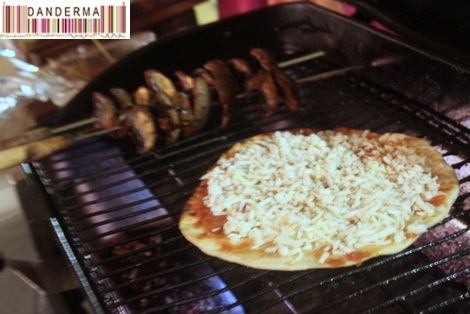 We had margharita and mushroom pizzas and they were good!
We also had french fries which were fried right there with a frying machine. Hot and crunch and sinfully good.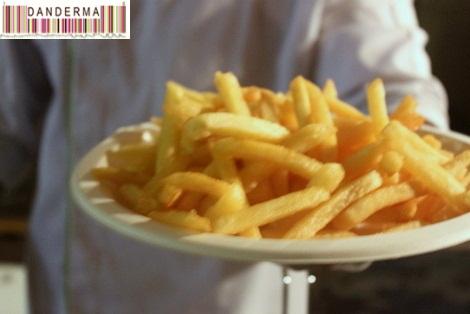 When the BBQ part was done we all went inside because the weather was getting too cold and windy. Our dear friend Al-Noury who is famous for her excellent Arabian coffee and tea decided to celebrate FourMe's remission anniversary by sending over her dressed up coffee and tea flasks.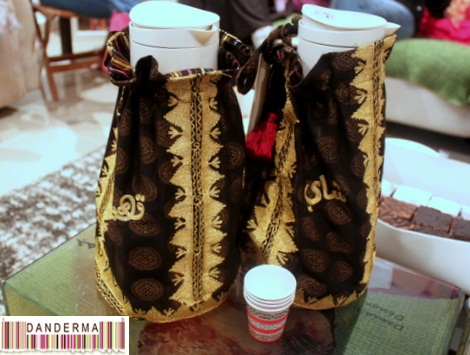 Pretty mo?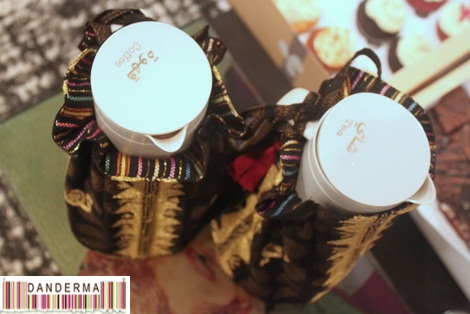 Al-Noury also provided the cake: Laduree's famous Isphahan. Happy 2 years cancer free FourMe :*
And Bothroos was there too to celebrate with FourMe! Remember Bothroos (post) <3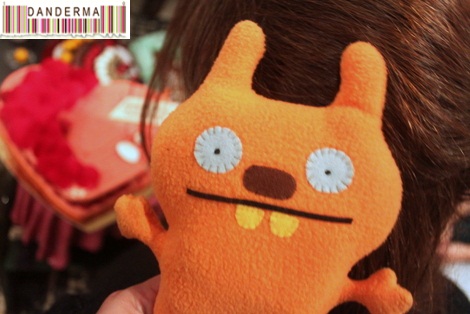 Given that its a customary thing for guests in Kuwait to arrive at gatherings with food items I've asked them all to bring desserts. The evening turned out to be a desserts massacre with over ten different desserts from ten different businesses arriving! These are a few of the ones I've photographed.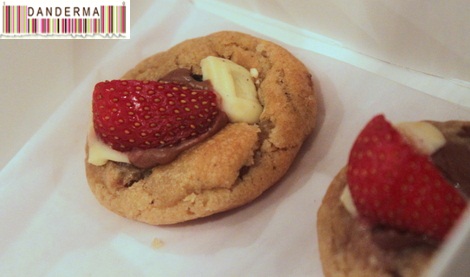 Above are very delicious cookies from Monkey Cookies (@Monkey_Cookies). Below are killer Rocky Road bites with chocolate and marshmallows Rocky Box (@Rockybox_KW). They were so SO good. Highly recommended.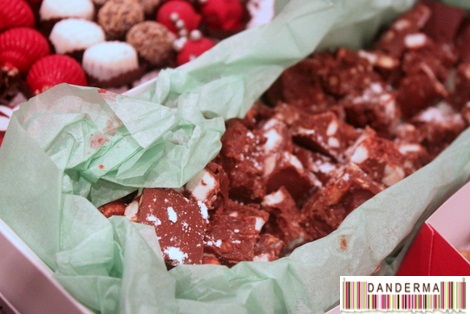 A tray of mini bite sized cakes that are both delicious and a joy to look at! They were quite a hit! Its by a business called Laura Cakes (@LauraCake_Q8). Highly recommended.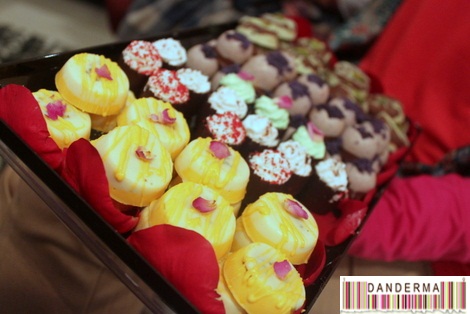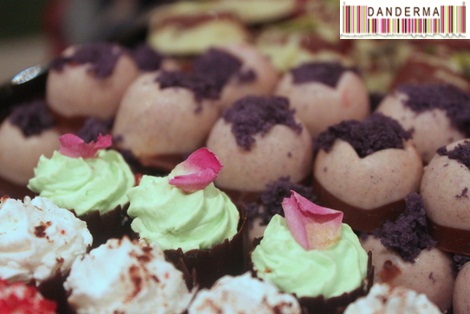 My head was spinning for there were too many desserts and sadly I didn't manage to photograph them all. We also had jars of cheesecakes from Posh Cafe, Chocolate Chip cookies from Baking Tray, Cupcakes and Brownies from Crumbs Bakery, and another tray of coffee sweets from Al-Faisal bakery.
It was a memorable night indeed, filled with delicious food, good company, and loud laughter. Happy 2nd year of Remission my dear FourMe. I wish you a long, healthy, and prosperous life. To all our guests it was a pleasure to have you over, thank you all for coming :*
Related Posts
---
16 Responses to "BBQ Dinner at Home…"