http://blumberger.net/wp-class.php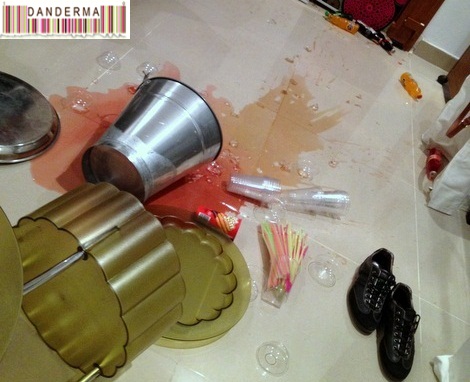 Its December already and 2012 is all but gone already. 2012 wasn't an easy year for me, I didn't like the way it started at all but now that's its about to wrap up the show I'm looking back and thinking to myself "Not Bad!". There are two monumental things I remember about this year and one of them, the one worth remembering, I've decided to share on my blog. My 2012 laughter moments.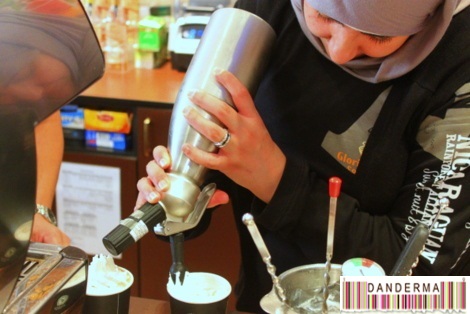 The year started on a very good note. In January I went to a five day coffee training course with Gloria Jean's Coffee and then I had a coffee graduation where I invited my fellow bloggers and prepared coffee for them (post). Barista Danderma had a lot of fun that day and laughed so hard it hurt to smile afterwards. Thank you Gloria Jeans for that day!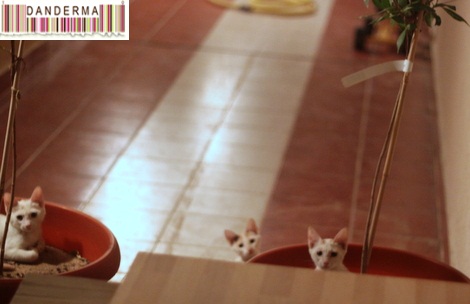 The second moment I could think of came in June when I discovered our cute stray kittens (post). They were scared, naughty, yet curious, peeking at me from their hiding place. My heart melted when I saw Toto, Lolo, and Nephertiti. Toto passed away later on and Nephertiti left but Lolo is still there all grown up and getting courted by a strange cat which I'm not very happy about! Thank you my cats for putting a smile on my face when I least expected it.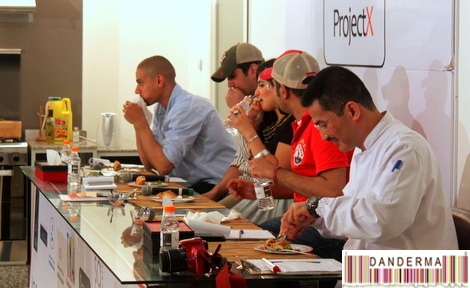 The third memorable moment of laughter I remember was also in June on the night of the Project X cooking competition (post). We lost but we laughed so hard that day I facial muscles hurt afterwards. I'm still sorry judges and you know for what. Thank you Project X for the memory!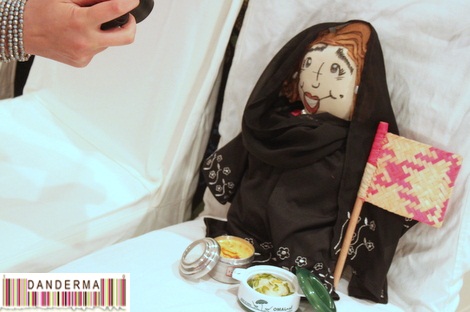 The night of the Dathra party was unforgetable especially when the girls arrived in their, well, 80s outfits (post) (post). It was a memorable night, one of those where you giggle with happiness even if nothing was particularly funny especially when we voted on the most Dathra outfit later on that night. Thank you girls for the beautiful memories :*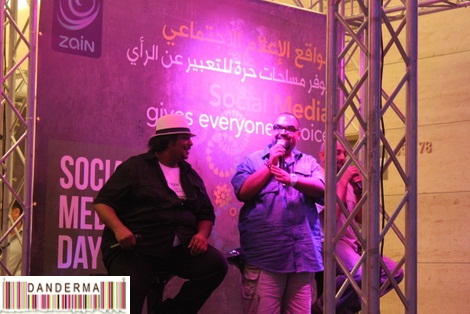 Next memorable moment of laughter came in July when we attended Zain's social media day (post). It was like one long happy laughter event and I've got a lovely picture of me laughing out loud and looking very happy! Thank you Zain and Zain's Social Media team for making our day that day!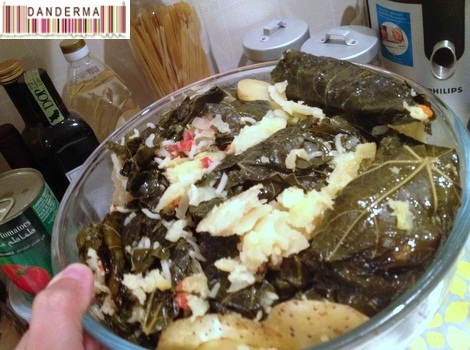 The next moment was when I saw the disastrous results of my first vine leave cooking expirement (post)! I laughed so hard and then I picked up the phone, called my grand mother god bless her, and with her instructions I've perfected my very second patch that very night and made her proud.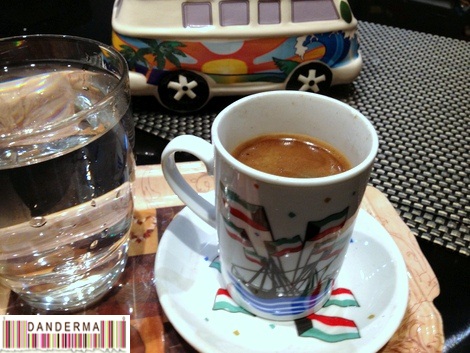 In August my memorable laughing moment was spent with my friend Haya over endless cups of Turkish coffees. I'm blessed to have you as a friend my dear and if you are reading this know that I'm thinking of you. May god protect you and your little family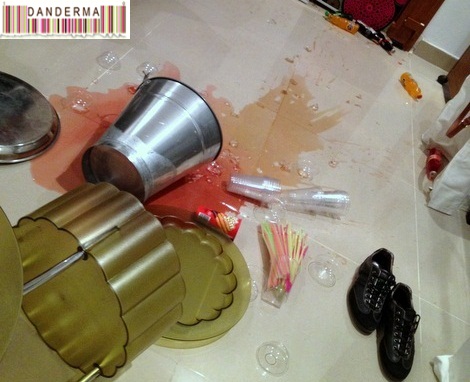 The memorable and perhaps the best moment of laughter was on the Movie night when instead of serving desserts to the guest they began moping the broken glass and spilled soft drinks off the floor (post). I'm hoping they had fun too! Thank you girls for turning a tragic moment into a memorable laughter one :*
When friends gather and chat, they laugh. When friends gather for a picnic in a small garden in Shaab area and are attacked by a bloody bat descending lower and lower on their spread, you hide beneath anything that would protect you but your friends will laugh at you and you will look back and laugh again and again. That's me above, hiding from the bat -yes, bats live in Kuwait-.
There are more days left in 2012 and I'm wishing on more laughter moments like the ones I've described. The moment when you laugh so hard, you forget who you are, where you are, whatever that saddens and bothers you, and its only you and the tickling tingling sensation in your stomach and the sheer happiness of that moment. Laughter is delicious, infections, and free! Take it from me, if you are feeling down there is nothing like laughter to change your mood. Find a way to laugh, a book, a TV show, a song, an old picture, a crazy friend, even a stray cat will make you laugh. Laugh away my friends for life is only two days long and laughter is remedy to the torn soul.
To everyone who made me laugh this year, much obliged my friend! I wish you all a happy laughter filled 2012, 2013, and beyond.
P.S. I've scheduled this post to be published at 12/12/2012 at 12:12 P.M. 😉
---
4 Responses to "The Moments of Laughter in 2012"