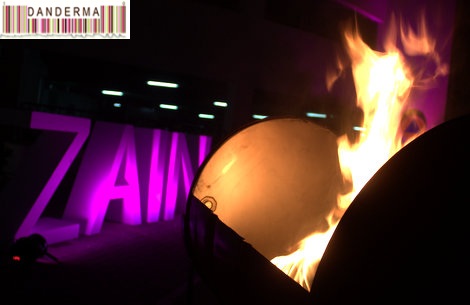 Last week I received the cutest invitation ever to attend Zain's BBQ night. A small bag filled with tiny ketchup, tabasco sauce, and mustard tied around a spatula! The BBQ, as expected, was a blast!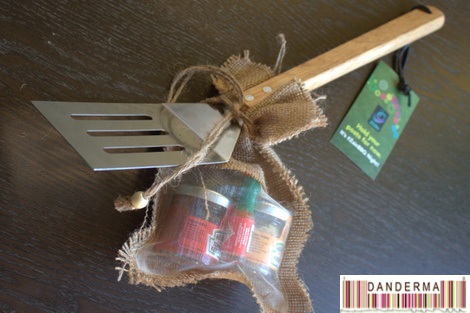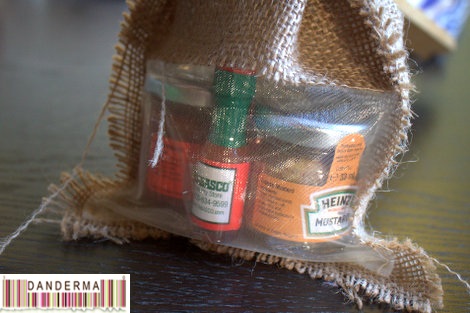 Choosing a BBQ for a social media event during the gorgeous weather was a spot on decision. Everybody in Kuwait is having BBQ gatherings and enjoying the weather outdoors. It was only natural that we'd look forward to attend a BBQ in Zain's headquarters. Good weather, food, entertainment, and meeting up with friends! What could be more fun?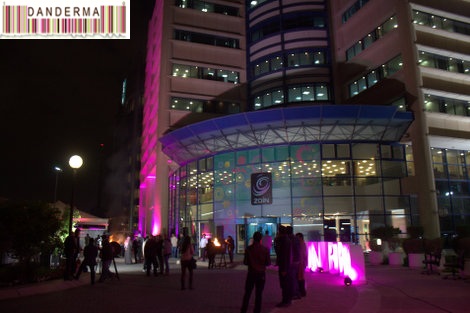 We arrived to gorgeous weather, pink lights, blazing fires, live music, and people's chit chat.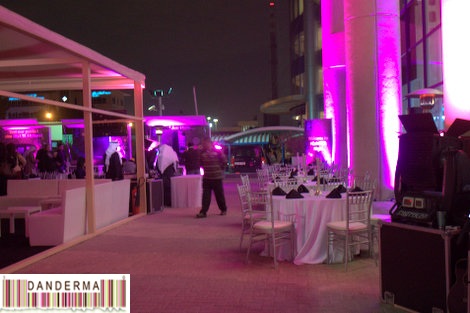 We took our seats around a round dining table and enjoyed the weather. It was a bit cold but heaters were scattered around and small cups of hot chocolate was passed to keep us warm.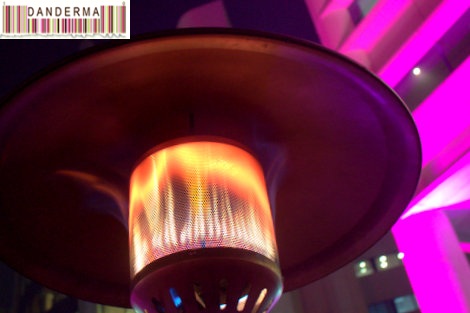 Guess who sat at our table and tried to drink my hot chocolate?
Before dinner Zain held a raffle but my ticket didn't win 7safa! They also had great offers for iPhone 5 and a new 4G router thing.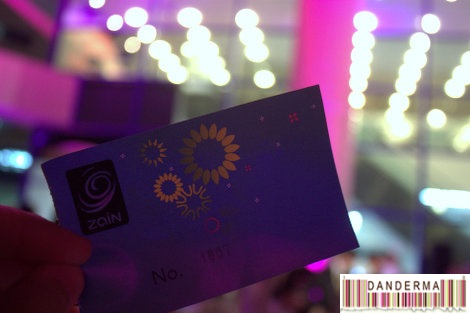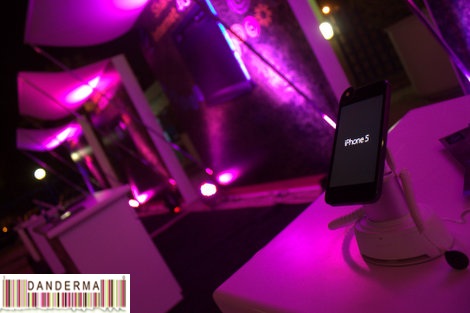 As for the BBQ, it was quite a spread! Salads, sausages, vegetables, hot dogs, burgers, the works!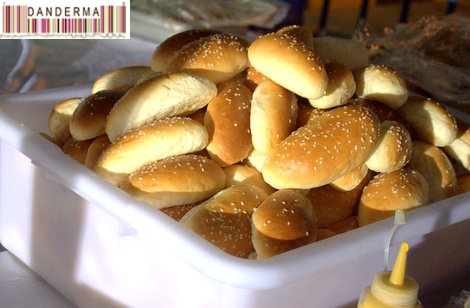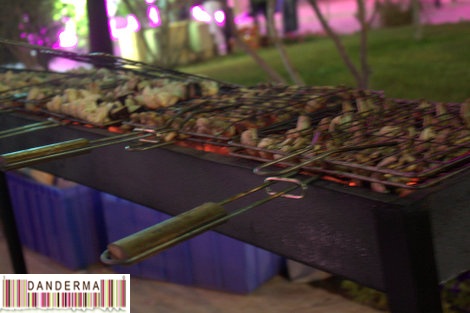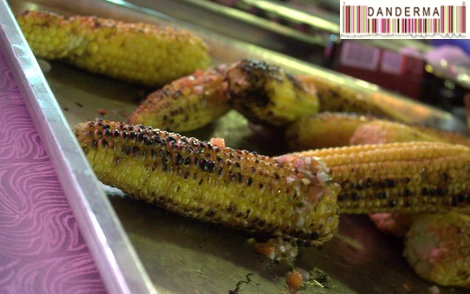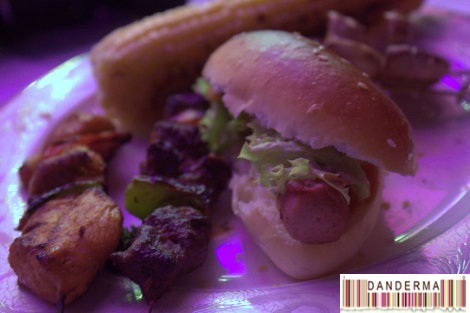 I, however, I'm proud to announce that I returned home to my LoFat diet dinner after a long battle of trying to resist those grilled corn cobs and those soft looking hot dog buns. I'm proud of myself!
Thank you Zain for inviting me to your BBQ night. It was a great night and we had so much fun

Related Posts
---
2 Responses to "Zain's BBQ Night"