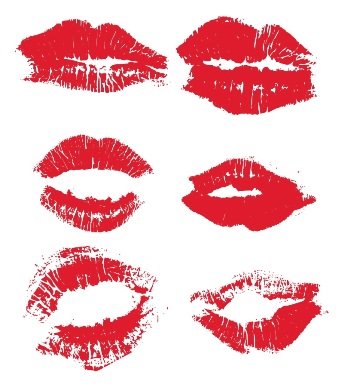 As customary in Kuwait, when we greet each other we bestow kisses on each others cheeks. Though I'm not a fan of kissing especially when you enter a room chock full of women and would love to only say hello and wave, I can't escape it but I guess its worse for elderly people, greeted by a continuous stream of their family members and must always end up with some lipstick mark on their clothing or forehead.
Now the embarrasing moment comes when you peck someone on the cheek twice, only to have them pull you back for a few more. I'm exhausted, trying to remember and figure out how many kisses/pecks/air kisses I have to bestow per person. Some kiss once on each cheek, some kiss twice on each cheek, some kiss once on one cheek and then three continuous ones on the other cheek.
Why don't we have one unified code of kissing in Kuwait? What do you do when you are trying to greet someone and don't know how to? Personally, I'd go with one kiss per cheek only and whomever wants to extend the greeting -which I cannot fathom why to start with- can pull be back and continue. What about you? How many kisses are there per your greeting and most importantly, why?
---
18 Responses to "How many Kisses do you Greet People With?"