Juliaca  
Day nine of my trying LoFat's vegetarian diet menu started with a breakfast of vegetarian pizza, low fat Laban (buttermilk), and fruit skewers.
For lunch I received the lentils spaghetti with walnuts with a side of beetroot and asparagus salad.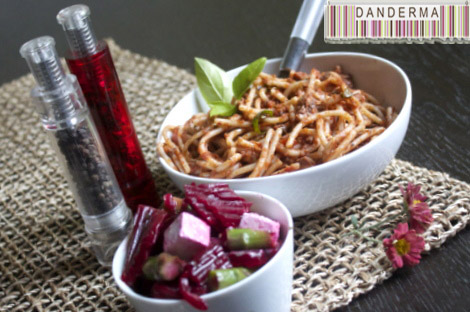 The pasta was different, a new combination I've never tried before but it was good.
The salad was sweet and crunchy with a winner combination. I liked it a lot.
For Dessert I received the… Creme brûlée!!! I've wanted to try it  from the moment I checked the box next to it on the menu. When it arrived however, it didn't look much like a creme brûlée. Taste wise? Delicious! I enjoyed every spoon with a nice happy mmmm sound. All that was missing was the crunchy burned sugar on top but I could live without it for the sake of dieting.
As for dinner, I received an chickpea stew with rice and pumpkin soup.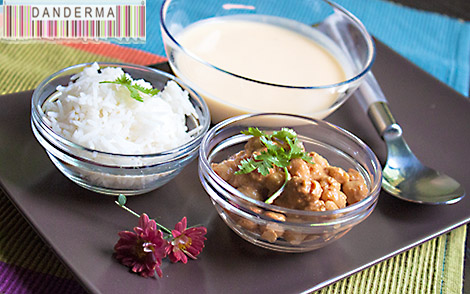 The chickpea stew was OK. Not bad, not exceptionally good. It was warm and served its purpose.
The pumpkin soup however was excellent! Rich, creamy, and warm. This soup I like.
The creme brûlée really made my day. If it was up to me, I'd have one big giant tub for one day's worth of meals <3
To learn more about LoFat's diet menu plans you can call them 22250650 on ,check their website (link), like their facebook page (link), follow them on Twitter (@LoFatGroup), or instagram (@LoFatGroup).
---
Comments are closed.