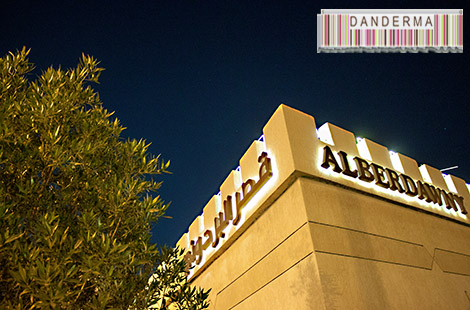 Our friend and fellow blogger Mira Tigermood decided to throw us a blogerettes gathering in Al-Berdawny restaurant last week. Al-Berdawny is a Lebanese restaurant built like an old hour/castle with plenty of vast open spaces, running water streams -artificial- and a great outdoors seating area surrounded by palm trees.
We arrived to a guy with a very nice voice playing on the Oud singing to welcome our arrival.
 As we sat down, the table was instantly filled with many favorite Lebanese mezza dishes. The homous had "Bloggers" written on it! Cute

Lebanese cusine is one of my favorites with plenty of vegetarian options to start with as starters or mezze. It was really hard not eating them because of the diet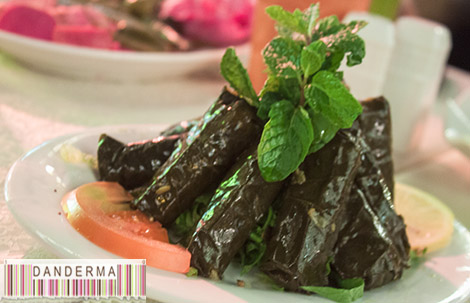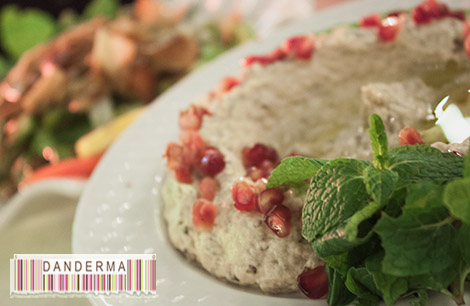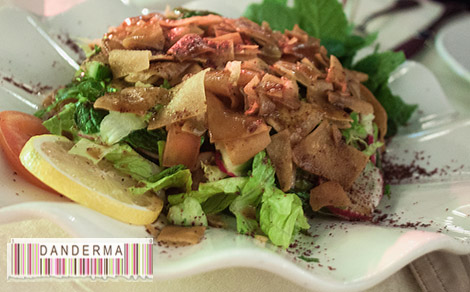 These dishes I didn't have a hard time fighting off, meat lovers on a diet might have though.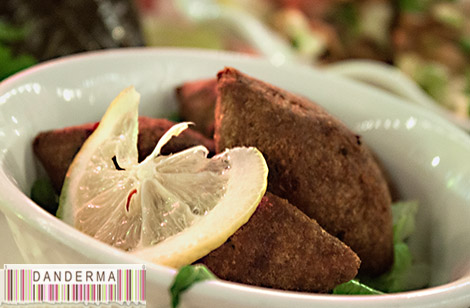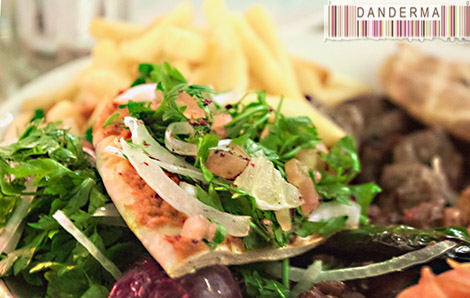 Then at the end of the meal each of the bloggerettes was surprised with her very own kanafa with her blog's name written on it

Plenty of fresh fruit were around too.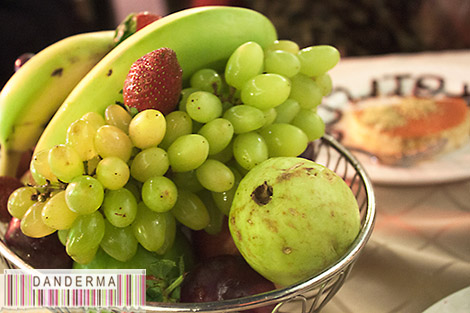 Mira also celebrated the birthday of our fellow blogger nayfashion with a cake, rocket like candle, and life music from the oud guy.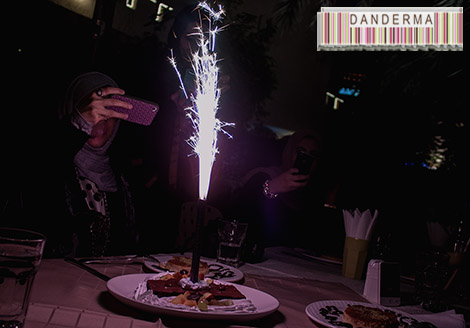 It was a great night, sitting outdoors with great food, great company, and good live music. One day after I'm done dieiting I'm going to pass by and try their breakfast. Thank you dear Mira for your invitation, it was a fun night :*
Al-Berdawny is located in Salmiya, baghdad street right opposite the Yacht club on Gulf Street. For more information you can call 25661117/8, check their website (link), follow them on instagram (@Albredawny).
---