how to buy Lyrica online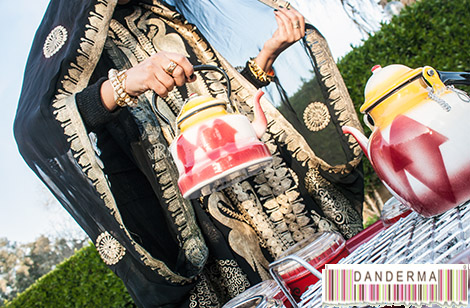 What better way to spend the first day of the new year with than in an outdoorsy picnic with your friends? We were invited by Razza blog to attend a "Kuwaiti Thoub Party" in Ahmadi City and come 2 PM I was there with my camera and appetite.
I arrived to sea a big bouncing castle on the grass with a picnic blanket and the cutest dowwa ever! Dowwa is the coal burner we use for warmth in the winter in Kuwait by the way. Tea was boiling gently on the coals waiting for us to finish lunch.
How cute are these little dangly decoration pots hanging from the dowwa?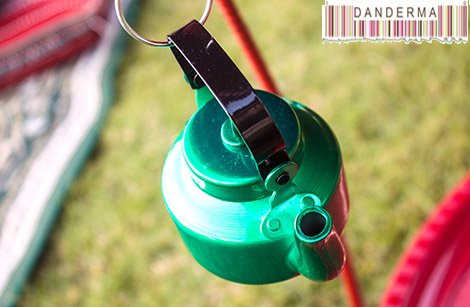 A few minutes later and lunch -traditional Kuwaiti dishes- was served. Lunch was from Al-Fouz Kitchen which also sells the dowwa above and the colourful serving dishes below with or without food.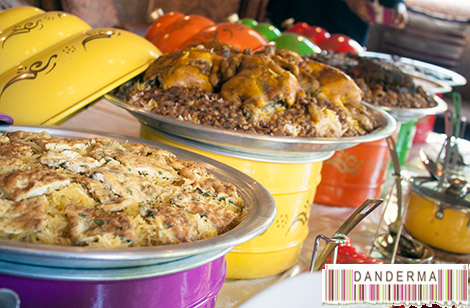 After lunch it was time to relax in the garden and pose with the traditional Kuwaiti thoubs for the cameras.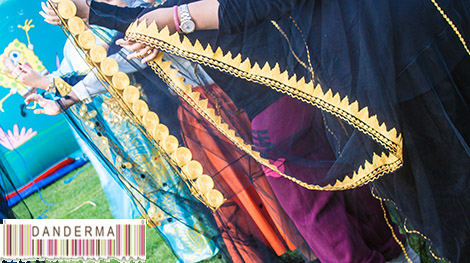 The girls had thoubs made especially with their blog names on them. A thoub is a traditional embellished dressed worn in wedding and parties. However, Silver Bling Black brought her mother's vintage thoub which was simply spectacular masha2 Allah! So gorgeous, she had to model it around for all of us.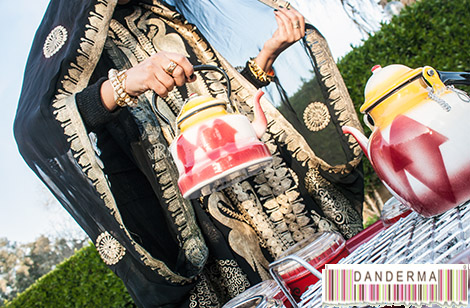 Bothroos who -of course- was invited wanted to model too. Only he got to carried away a bit.
After posing for the pictures we sat down to Arabian coffee and Chai faham -coal's tea- and old traditional Kuwaiti songs playing in the background.
And the killer selection of desserts available. First, Al-Fouz Kitchen's crunchy Lqaymat <3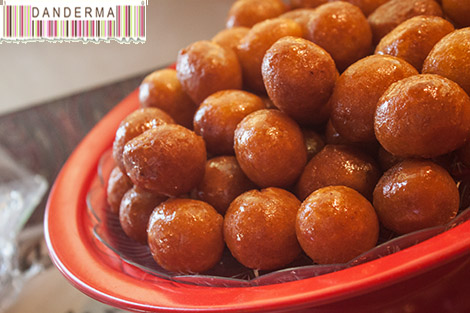 Next, my current favourite cake, the Elba cake or the Saffron Cheesecake from Neq9a. I've  posted about my head over heels love relationship with her before (post).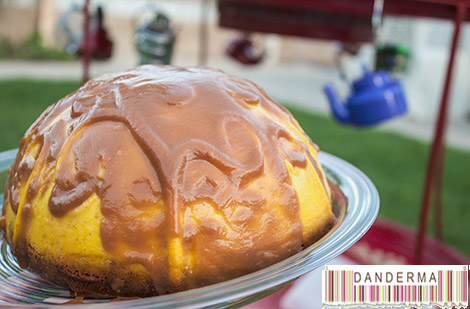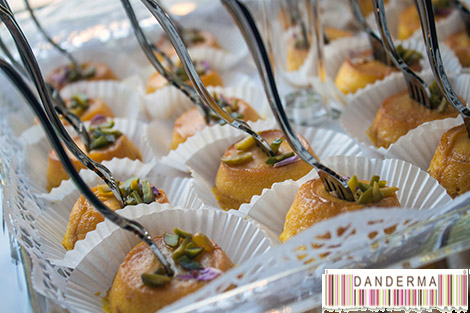 Munchies from Al-Fouz Kitchen… all traditional Kuwaiti bites of course.
Bothroos stuffed his face with a cup old fashioned jelly and apple pieces.
And while we were relaxing and taking a breather after lunch in the garden, Pink girl started handing out little jewelled boxes to the attending guests.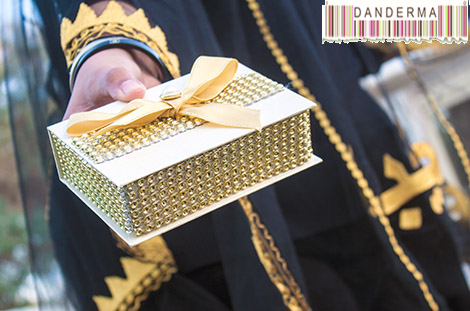 What's inside? a piece of chocolate with my blog's logo printed on it. So neat! Thank you Dina Worlds for the thoughtful gesture!
There also was another big box of Dina Worlds chocolate for us all to share with the coffee and tea.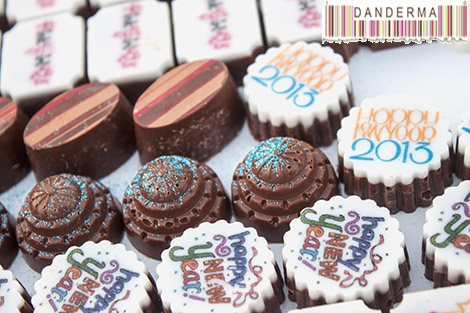 Now where's that coffee cup… more Arabian coffee!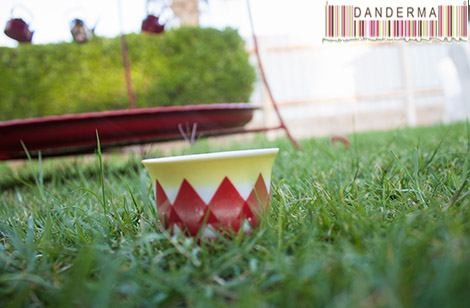 And at dusk as the sun was setting part two of the party began. Razza brought a saj and shawarma station for dinner too!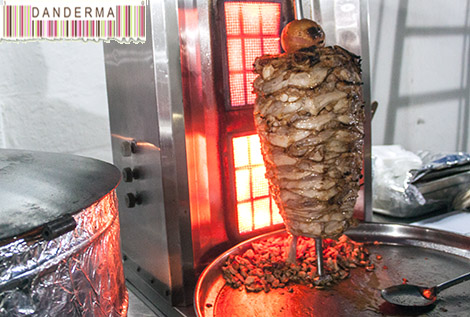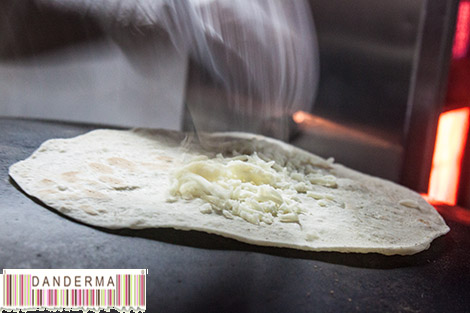 I had to leave then sadly as the sun was setting though and it was a beautiful pink sunset, the perfect ending to a fun filled day.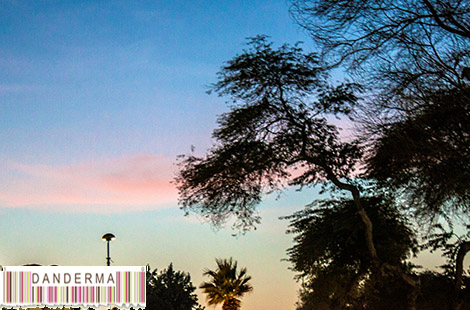 Thank you dear Razza for a lovely thoub party. Your and Dr. Handai's hospitality totally made our first day of 2013! Akramkom Allah :*
---