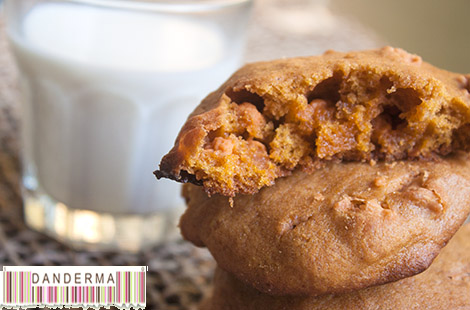 On the last day of 2012 I returned home from work to find a lovely wrapped up gift and card from my dear Um 3zooz. Very sweet and nezaka, just like its sender :*
I couldn't resist and I took many many pictures, so many in fact my memory card capacity was diminished at the end!
The card, picked out by Um 3zooz's boy Ahmad, was the sweetest thing that day <3
What do you think is inside? Why, I didn't know! Lets find out shall we?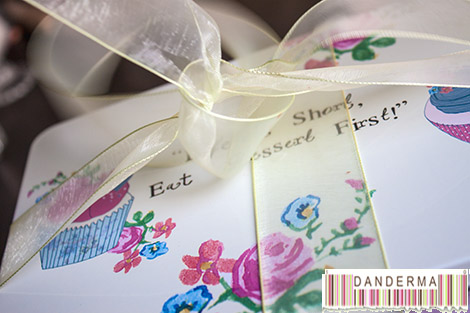 The second I pried the lid of the top tin box off, I was hit by the sweetest most mind blowing aroma of chocolate and powdered sugar. You know something will taste good if its heavenly aroma precedes it in such a seductive manner.
What about the second box? I opened it and whoa! These guys wave back at me, screaming eat me eat me!
Since the first day of the year was designated as my diet free day, I attacked both boxes and stuffed up my face with them. They had something crunchy and different, honeycomb like, in the mix that made them totally irresistible and quite delicious. I popped them in my mouth, one after the other, like popcorn and I'm not even a fan of Rocky Road!
Cookies, well, I'm a cookie monster trapped in a genie's bottle. All it took is one whiff after prying open the lid for the monster to be unlashed. First, I poured myself a small cup of semi skimmed milk.
Then I had to choose the right cookie to attack, the one cookie with a perfect ration of chocolate chips and walnut pieces.
I think we have a winner. The smell of walnuts gave the cookies's aroma an extra doze of richness.
I had one very yummy, chewy, crunchy bite of those delicious cookies after another, washed down with the cool velvety smooth sips of milk. Ah, comfort food!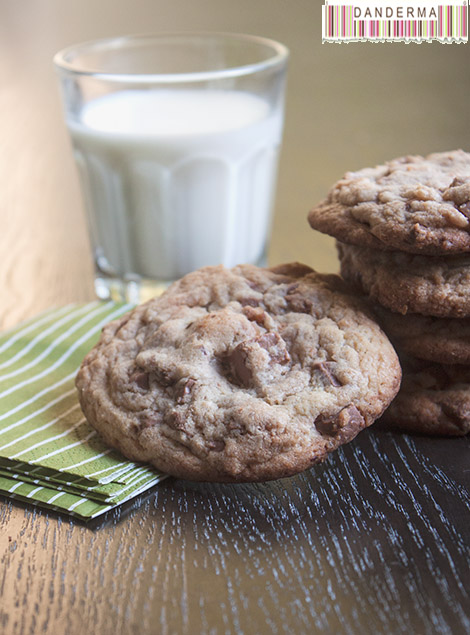 The cookie tin held two kinds of cookies: traditional chocolate chip ones and soft voluptuous pillow-like cookies with a orange hue, aka pumpkin cookies.
I've never had pumpkin cookies before, in fact I'm not a pumpkin fan at all but these, all soft and round and tantalising, I couldn't resist. With a cup of milk of course.
Inside the cookie the orange hue intensified, with melted pieces of something sweet trying to jump ship.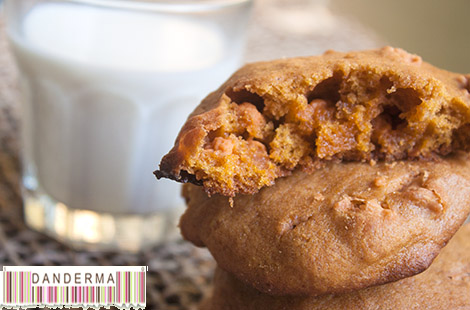 Naughty orange fellows! Dunk them in the milk and the resulting soggy pumpkin-y bite is lip-smacking!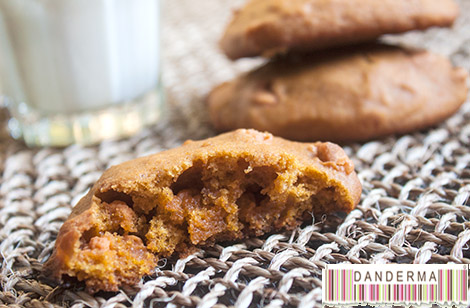 Um 3zooz, the owner of Gelato Italiano, also owns a dessert business "Wicked Bites" that's been put on the back burner for a while but will soon be available to order from. The Rocky Road, the Chocolate Chip & Walnut Cookies, and the Pumpkin Cookies are all items that would be available via Wicked Bites and wicked they are indeed. I can't wait till they are officially back in business and when they do, I will update this post with the details. Stay tuned!
Thank you dear Um 3zooz for the comforting goodies you've sent me on my free day! I've enjoyed every single delicious bite, happy new year and get that wicked show on the road already

Related Posts
---
7 Responses to "Wicked Treats from Wicked Bites"