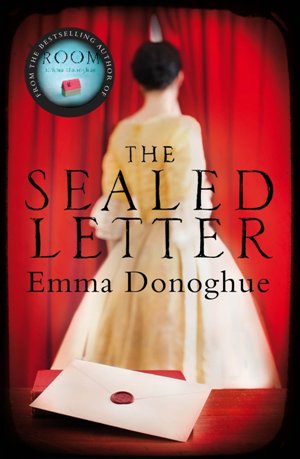 The first book I've chosen to read for 2013 is "The Sealed Letter" by Emma Donoghue, the author of "Room". This is the third book I've read that's written by Emma and my second favorite so far.
Ever had a friendship you cherished end up abruptly? Ever wished for friend who had done you wrong to come back and mend everything, to resume where you stopped last and have the good old days back? That's what happened to Emily 'Fido' Faithful on one summer day in Victorian London when her long-lost friend Helen Cordington returned to her life. Fido, a women's right activist during a time where women were oppressed by society, was happy to have her friend back in her life. Little did she know that it will lead to a scandal that lands her in court, putting everything she held dear at stake, threatened by a sealed letter with unknown contents.
The amazing thing about the story is that the characters are real, the court case is real, and the sealed letter actually does exist! Emma Donoghue based her story on these characters and filled in the blanks with her writing and fiction. Its intriguing indeed and if there is something I didn't like about it, it's that the emphasis on the sealed letter, which happens to be the name of the book, comes very late in the story and could have used some more attention. At one point I almost forgot all about the book's name and the fact that there should be a sealed letter somewhere. Also, parts with the court dealings and law jargons were a bit boring but then the story does indeed revolve around the case so you'd still want to read through.
This book is not for everyone though. Its for history lovers who'd love to open a window on the past and see how people were living, thinking, and gettin by back then. Women's right did come a long way since the 1850's indeed but the fight doesn't seem to be over still, not by a long shot. This book is definietly going on my shelf.
---
2 Responses to "Book Review: The Sealed Letter by Emma Donoghue"