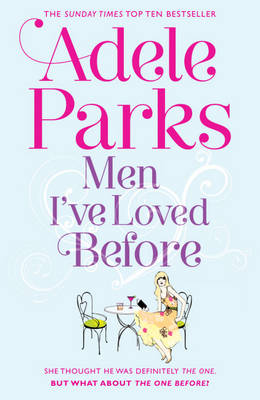 The story in this novel started out brilliantly, Nat is preparing to celebrate her husband Neil's 35th birthday with friends and family and a modern restaurant in King's Road. Life is good for the couple, they live in a small house in London with decent jobs they love and are madly in love with each other. They both want the same things in life and one of the things they don't want for sure is children cramping their style.
Then one day Neil changes his mind, he just springs it out of no where at Nat, he now wants children, no actually dying for children, and she refuses without giving a reason. What does Neil do? He sulks, he tries like a child to prove she can be a good mother, and Nat keeps silent and retaliates by calling up old her old lovers and meeting with them behind her husband's back. Their relationship unravels until it goes to the point where it all falls apart.
I loved the begining of the story. I actually envied the couple the life they had in hip London. Then I couldn't understand how two people so deeply in love and entertwined in each other's lives suddenly stop talking and move away from each other. Neil's idiotic, selfish, and quite childish actions made me want to reach inside the book and slap him to his senses. As for Nat, well, I thought I had found a good argument for why a female might choose NOT to bring a child of her own into this world without having to justify it as some deep hidden personal drama but I think I am wrong. All females want to have children apparently and if they don't there is something not right with them.
The ending is quite cheesy and frankly, when Neil does two unforgivable things, the last of which is so unforgivable I wonder how Nat could stand be around him rather than forgive him and no its not OK and no its not the same as what the stripper did. Its simply unforgivable therefore you can't chalk it up to a happy ending.
Would I recommend it? Well, why not? Its not a best seller's material but its a quick and fun read if, say, you are on a plane or having trouble sleeping. Started out great, had a nice twist in the middle, though it flopped in the end.
---
2 Responses to "BooK Review: Men I've Loved Before by Adele Parks"