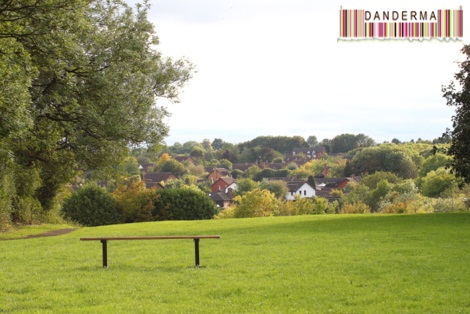 Every once in a while when life gets a little too busy, I have this urge to drop everything, pack a bag, and go AWOL. I fantasize about escaping somewhere where I know no body, see no body, talk to no body, and be totally and 100% on my own. I would take a few books with me and some coffee, perhaps my iPod, then then spend endless days just with myself relaxing and reading and dreaming.
Once I fantasized about living by a lake. Yesterday it was a fantasy of wanting to escape to a big green park with a bench like the picture above. Great weather, greenery, scenery, and perhaps one squirrel to keep me company. I remember once wanting to escape to a hotel in Switzerland that had cabins deep inside a lake, I actually made reservations to go there with my husband only when we arrived in Bern there was a snow storm and we had to cancel.
Is there anything like a vacation destination for people to totally escape other people? Stay in seclution without anyone disturbing you? Do you ever get the urge to drop anything and vanish? Escape for a while? If so, what is your dream destination? I need ideas for future endeavours.
---
12 Responses to "Where would you escape to if you could?"