misoprostol without prescription
The earliest memory I have of chocolate was in some family party in the early 80's. In the party they were distributing small bags of Macintosh, otherwise officially known as "Quality Street" and I remember myself with one of those bags. I even have a picture of me holding two Macintosh chocolate pieces and smiling mischievously.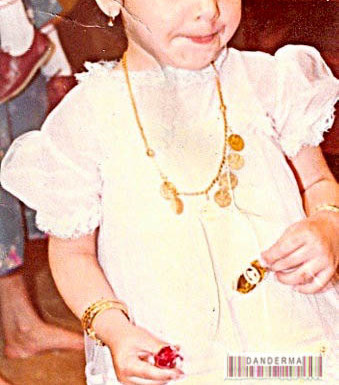 Macintosh is a beloved oldie classic chocolate that never goes out of style and I think the time has come to celebrate it with a post. Last week I was feeling a bit down and I knew just the thing to cheer me up, a tin of Macintosh chocolate! I wonder why we call it Macintosh when on the lid of the tin its obviously called Quality Street?
The moment you open the lid you are hit by a gorgeous chocolate-y smell that is unique for the Macintosh chocolates. You won't know which one to start with, all the pieces are glittering like little gems in a pirate's treasure chest, beckoning you over to try them first.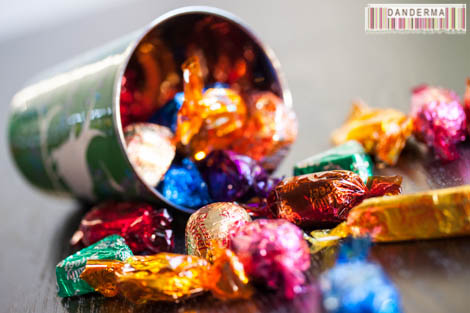 Which one would you choose first?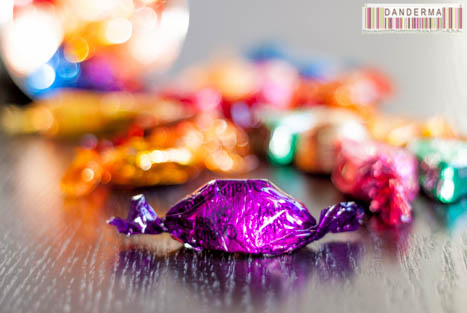 The purple is everybody's favourite! So beloved it came in a giant size and a long bar too. Usually a tin box comes with two or three pieces only and people would fight over it. I wish my favourites where that popular though.
The official name of "The Purple One" is Milk Chocolate Hazelnut with Caramel". Every other person I know goes gaga over it. Personally I find it OK. Its not my favorite, not by a long shot. It might come as #5 or #6 at the list of my favorite Quality Street chocolates.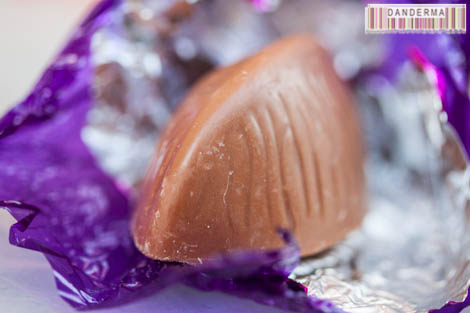 The second global favourite that also comes in a great big size is the green rectangular one. We locally call it the "Mercedes" one because it looks like the Mercedes Benz cars logo! This one I don't like though, its just too much for my taste.
Now to my favourites: my third favourite is this chewy toffee pink one. I love the sand-like texture of the soft toffee as I'm chewing it. Its so yummy <3 I usually start with this one.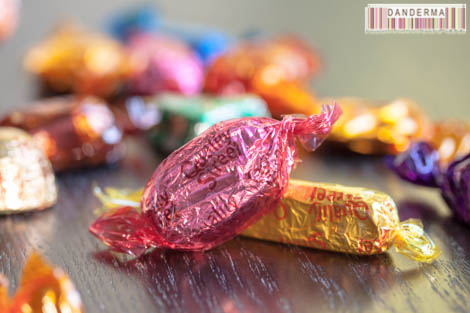 My second favourite is the strawberry cream! I adore it, I love the tanginess of the strawberry cream oozing into my finger tips after I take a bite. As a matter of fact, if you check my baby picture, you will see me holding my two favourites and one of them is the strawberry cream one!
My ever favourite, the orange cream one! So chocolatey, so tangy, so delicious, so orangey. I love it. I'd buy an entire tin of Macintosh filled with it if I could. I even like it when it gets a bit stale and the cream hardens a bit, it would taste even better with the chewy harder texture of the cream. Mamma mia <3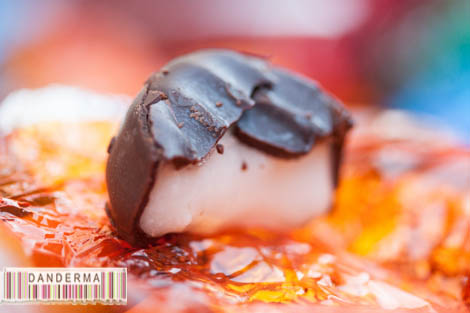 The least favorite one I suppose is the disc like hard toffee one. Its not bad actually, I usually keep it somewhere warm until the toffee melts and softens then eat it when I'm done eating all my favorites and it tastes good and when you're done you know its time to buy another tin of Macintosh chocolates <3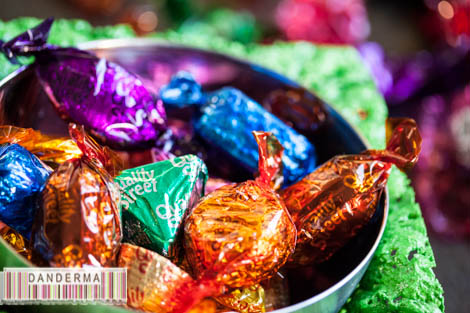 I actually remember a coffee flavoured Macintosh but I think its been discontinued decades ago. Around two years ago they discontinued my two favourite macintosh chocolates -Strawberry Cream and Orange Cream- in Kuwait but not in London so I stopped buying my Macintosh fix from Kuwait until last week which, to my sheer delight, meant my two favourite flavours are back! Yay!
Even the wrappers look pretty when they are all scrunched up and left all over the place! They have a distinct smell to them that I like too. I remember we used to take the transparent coloured wrappers and holding them to the sun to have colour tinted vision.
Oh and I found the answer to the Macintosh name, According to Wikipedia (link) the chocolates were originally manufactured by a company called Macintosh before being acquired by Nestle in 1988. Their name is Quality Street though even from the days of Macintosh.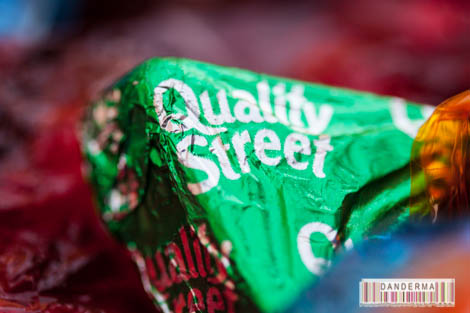 Now, which one is your favourite Macintosh chocolate? Do share please 😉
---
13 Responses to "Opening a Tin of Macintosh"