order Pregabalin
The weather these days is gorgeous! Crisp, cool, light breeze, and sunny. It's the perfect time in the year to do outdoors activities in Kuwait and one of them is having a picnic, I actually have a picnic basket at home that I fill with sandwiches or stuff whenever I want to and last week the number of picnic baskets at home had increased into two instead of one. Behold the Laila wel theeb picnic basket from 965 Flowers! Laila wel theeb in Kuwait is a popular story globally known as "Little Red Riding Hood".
The basket I received was quite a treat! What made it even more special was that it started with gorgeous flowers, then held a lot of yummy looking goodies in different varieties, and finally ended with these two childhood relics that transformed the picnic basket from just another basket to a gorgeous nostalgic one: a Laila wel Theeb story and 80's play DVD!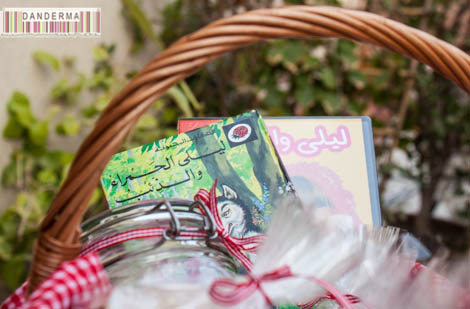 Why is it so special now, aside from being associated with little Red Riding Hood? Well, We've all heard -and read- the story growing up, but the 80's children in Kuwait were treated with the play by our favourite childhood actress Huda Hussein. The play was obviously called "Laila wel Theeb" and we adored it. I can still remember where I sat -balcony-, the backstage picture we took, the play's songs cassette we played over and over, and the play's videotape which we saw for years and years to come. It is one of the most popular plays of our childhood if not the popular. Hence this basket hit right home!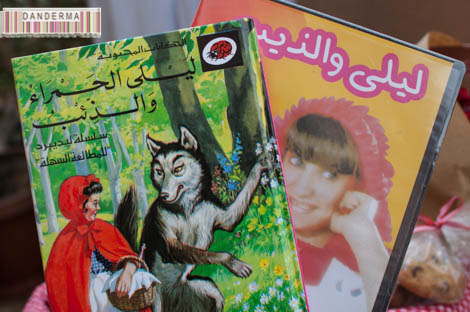 I always wondered what goodies would Laila carry in her picnic basket, the song said "Cake and eggs" but I always imagined chocolate cake and cheese sandwiches for some reason. In 965 Flower's version of the basket, it was a sugar feast! First there were cookies…
Then there was a jar of little brownie bites coated in chocolate and were very yummy. These were my favourite.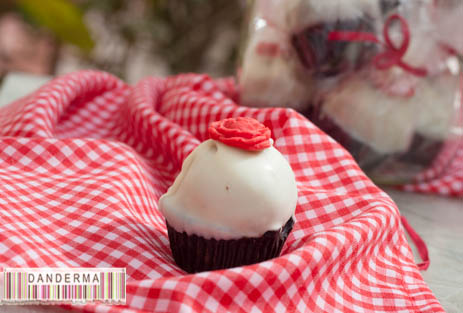 And these incredible muffins! The aroma of the freshly baked muffin made them irresistible and I had to have one to myself. Bad news for my waistline I know but they smelled so good!
Last but not least, a gorgeous bouquet of flowers. Roses are my favourite flowers and I loved them, so fresh and so so red!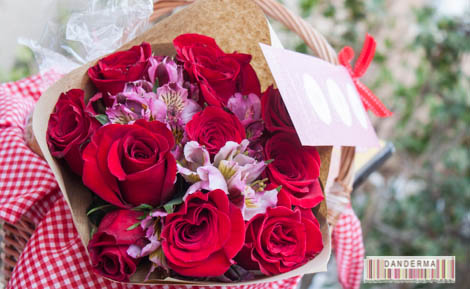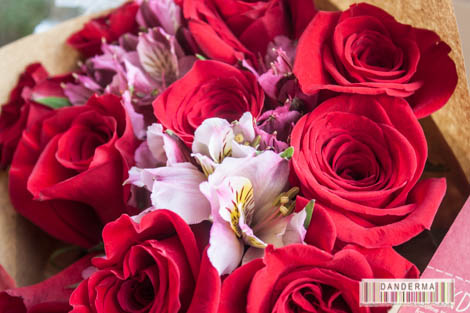 The basket is gorgeous for a picnic or an 80's child who had couldn't get enough of Laila wel Theeb. It's also a great idea for a themed birthday giveaway for example. I loved every thing about it.
Excellent job by 965 Flowers and Local Flavours Marketing! Thank you guys for making my day, I wish you all the best and keep up the good work. I'm already a faithful customer to 965 Flowers and most of my recent flowers/chocolate/hamper gifts were ordered via their website such as this bouquet (link).
For more information about the basket or if you want to have a similar idea with a different theme you can contact 965 Flowers by checking their website (link), following them on Twitter (@965Flowers) or on instagram (@965Flowers).
---
2 Responses to "A Gorgeous "Laila wel Theeb" Picnic Basket"