http://veritascaritas.com/consecration-to-the-immaculate-heart/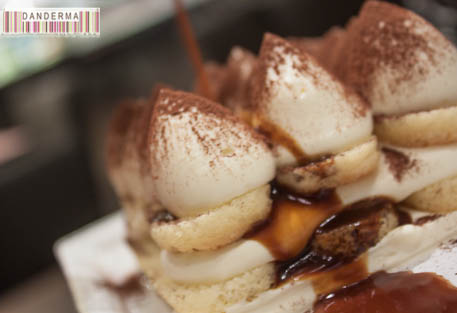 A few months back when Al-Hamra mall opened I began hearing -and seeing pictures- of a very delicious, if not the most delicious, Tiramisu in Kuwait served in the newly opened Espressamente cafe.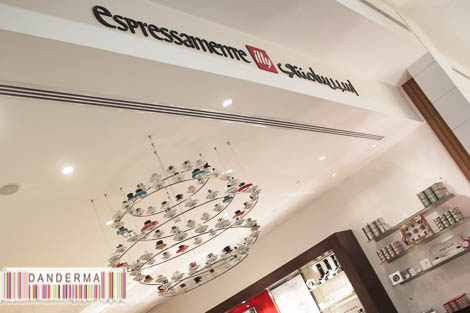 I've always wanted to go try that Tiramisu since everyone was raving about it, but I was told you had to go early in the morning for they make only a few Tiramisu pieces and by late morning it would be all gone, so I never go the chance to do so. A few weeks back Espressamente cafe opened its second branch in the new Mall section in the Avenues and last night I went to try their famous tiramisu.
The menu is a dream for coffee lovers: coffee, coffee, and more coffee! Since I went late at night and I cannot have any coffee after 12 P.M. if I wanted to sleep at night I asked if the Tiramisu can be with decaf coffee and they said yes. The thing about their  tiramisu is that you have to put it together which makes it even more fun to eat. The girls ordered this icy coffee drink that looked very delicious.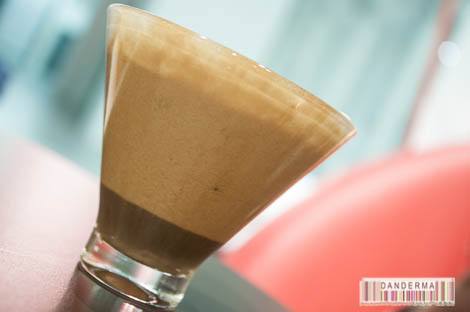 There is my long awaited tiramisu with the tiniest shots of decaf espresso to go with it. It looks good!
You pour the espresso on top of the mounds of cocoa-dusted cream and lady fingers…
And watch as the honey-like stream of coffee sneaks in between the goodness layers, trying to escape to the plate, soaking the lady fingers and colouring the cream in its path. Mamma mia this is fun!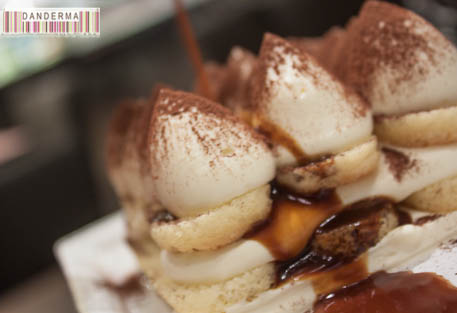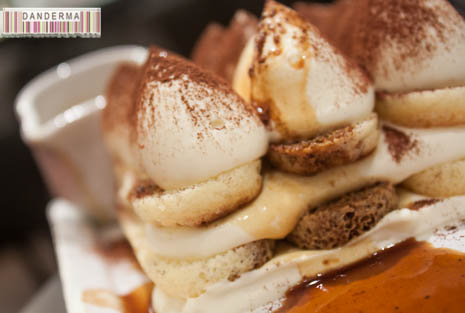 Let it sit for a few minutes, soaking the espresso properly before you attack it.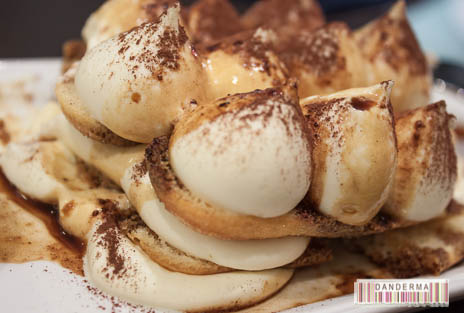 You wouldn't think this little pot of espresso would be enough, but it was more than enough espresso left on the plate after all the biscuits and cream were gone.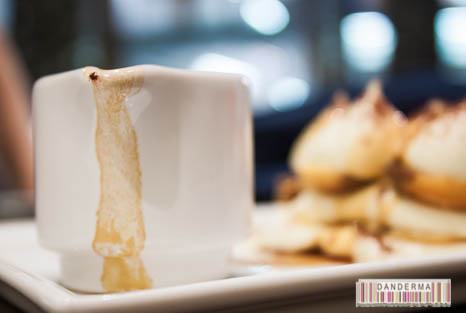 Now, attack! Very good indeed!
After we devoured our tiramisus and took our time drinking our beverages, I began to notice the beauty of the cafe surrounding me. The location is excellent: right besides Kidzania which should be open next month in March. Plenty of light, quiet and calm, and away from the hoopla of the grand avenues. You can sit for hours -which we did- and chat and no one would bother you.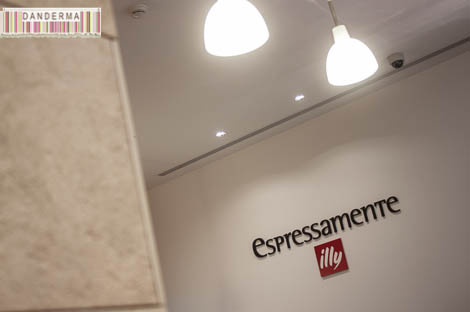 And then you notice the beauty that is the coffee cups chandeliers and you leave your table and take your camera and take one picture after the other of the chandelier. This is gorgeous! I want this in my house one day!
How many cups and saucers are there?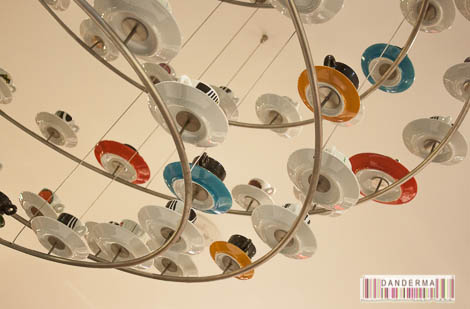 Espressamente cafe, with their endless coffee concoctions, delicious tiramisu, mouthful of a name -we shortened to illy cafe!-, and amazing coffee cups chandelier is located in The New Mall section in the Avenues and in Al-Hamra mall. For more information you can check their facebook page (link).
---
5 Responses to "Espressamente illy Cafe's Tiramisu"