Yeniseysk
When I learned from The Avenues's instagram page that IHOP's branch in Kuwait was opening today, Saturday, at 8 A.M. I knew exactly where I was going to have breakfast. We made it there at around 10 A.M. and even though The Avenues was quiet, IHOP was very crowded and buzzing with diners having breakfast.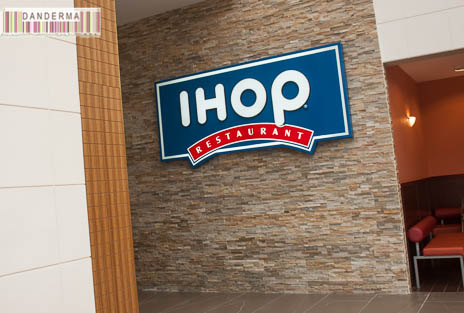 IHOP is HUGE! With inside and outside seating in the back.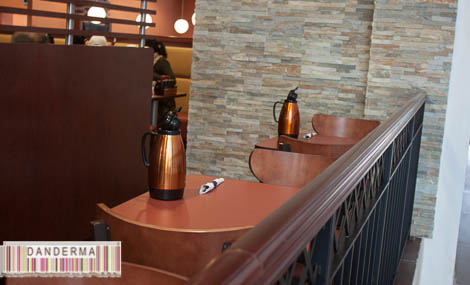 We asked for a table in the sunny courtyard covered with the white ceiling and within five minutes we were seated with the menus placed in our hands.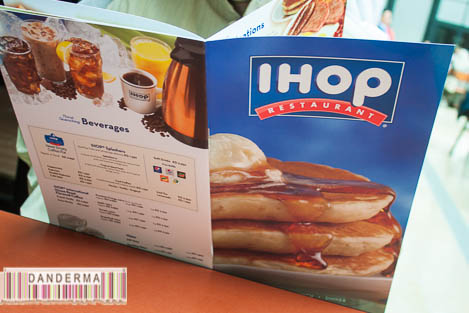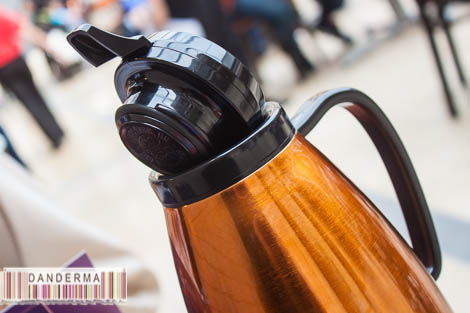 Only I was having breakfast so I chose coffee which comes in a refillable flask -excellent!- and the Pick a pancake combo with chocolate chip pancakes, scrambled eggs, hashbrowns, and no sausage or bacon for me.
The first thing to arrive was the coffee… bottomless coffee, how satisfying? I could have had three of those flasks on my own. I only had one though.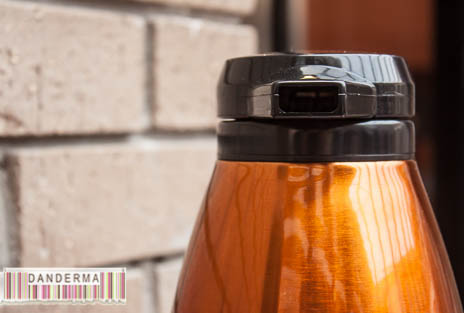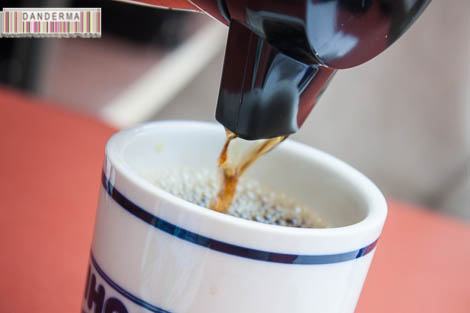 It didn't take long for my order to arrive. Sadly it arrived without the hashbrowns but it looked so very good and absolutely mouthwatering.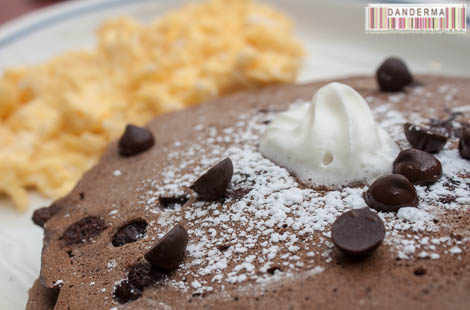 The eggs were perfectly scrambled and vividly yellow, just the way I like them. With plenty of salt and pepper, I enjoyed every bite. Next time I'm going to try the Mexican style omelette that looks like a giant wrapped burrito!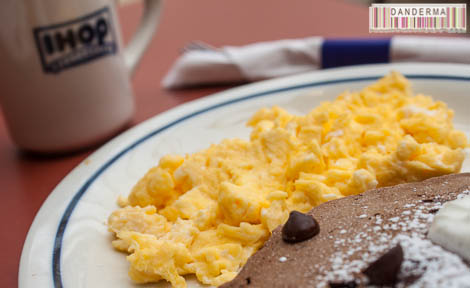 Pouring the old fashioned syrup on top, slowly soaking the chocolatey pancakes.
The pancakes were excellent. Fluffy and full of flavour. I could have eating another plate but I didn't want to hog the table for too long.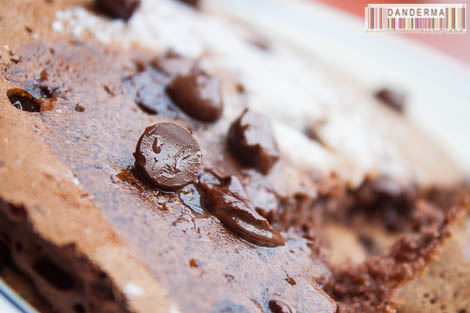 Now one weird thing happened, as I was eating my pancakes I realised I forgot to order myself orange juice and everyone around me was having a tall of glass of OJ but the waitress said they had ran out of orange juice and if I wanted she can bring me some apple juice. I said OK though my heart was set on OJ, sipped the apple juice happily, yet the tall glasses of OJ kept coming out of the kitchen to the diners around me non stop, even to diners who came after I asked for the OJ!
We paid for the check when I was happy and full and my takeaway for lunch arrived too, a kid's meal of macaroni and cheese with a side of fruit salad. I saw it on the menu and knew I wanted to have it for lunch.
Our total came to KD 7.700. Not bad at all. When we left, we saw a couple of tall glasses of OJ being brought out to diners about 45 minutes after I've been told its out! What's up with that?
My breakfast was delicious, the service was very fast, friendly, and efficient. I'd say it was perfect if it wasn't for the missing hashbrowns and running out of orange juice but then its only their first day and they did an excellent job for a first day. I can't wait to go back for another delicious breakfast.
IHOP Kuwait is located in the first floor new Mall section in the Avenues mall right above H&M. To get there you need you take the escalators up but once you do you the path should be very clear especially if you take the escalator between Sprinkles Cupcakes and H&M.
---
6 Responses to "Breakfast at IHOP Kuwait"