buy generic cytotec online no prescription quick delivery
Goyang-si Every year during the February festivities of National and Liberation days of Kuwait Ahmadi City dresses up in all sorts of lights and colorful displays and this year is no exception. Yesterday was the night when all the festive lights of Ahmadi were lit up so I decided to join the celebrating crowds and take my camera for a few shots.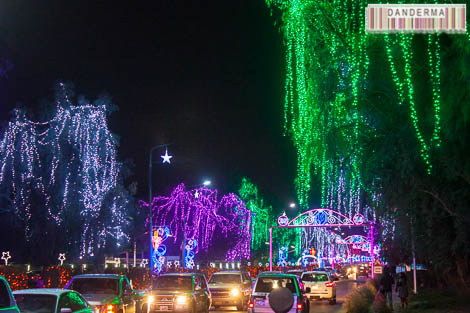 The cars were honking and people were singing along to loud patriotic music. Then there were hordes of kids and teenagers armed with water guns and hosing down whomever crosses their path. Its a mini preview of what will happen on the National day and a very good reminder on why we should stay at home but I managed to get a few decent night time shots.
On the right handside of the road were lit up structures representing the monuments of Kuwait like Kuwait Tower, The Parlimant, Mubarkiya School, Liberation Tower, and Seif Palace. People were walking beside them, taking pictures with them, or leaning out of their car windows to photograph them.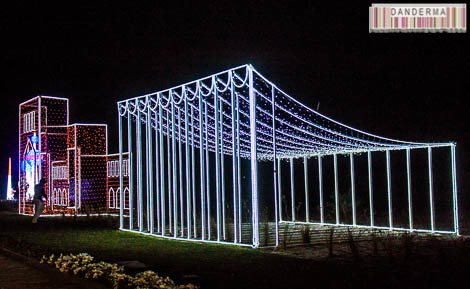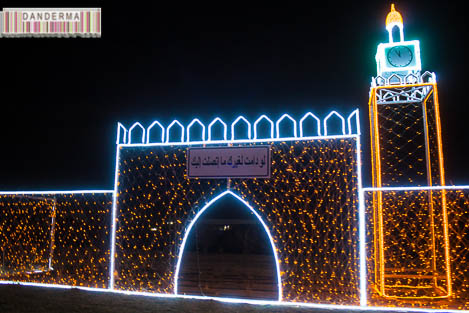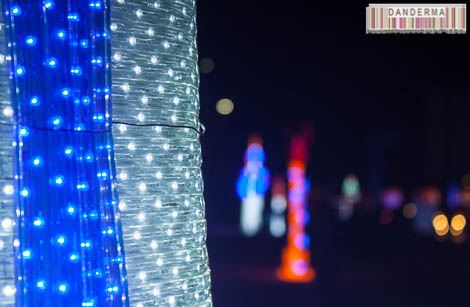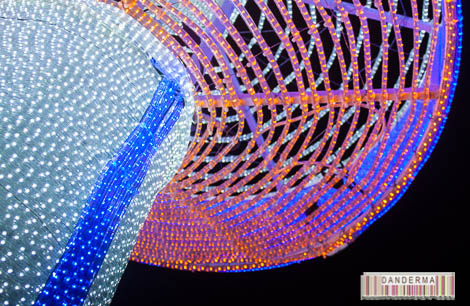 You have to park near Ahmadi's walkway to appreciate the lights closely even though it means you have to duck whenever a watergun is sprayed your way.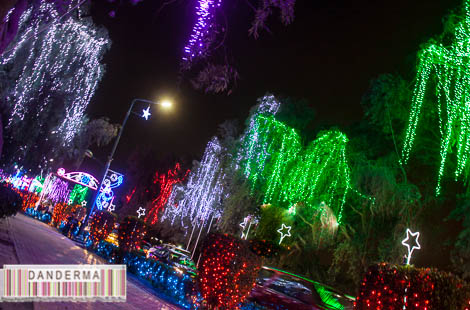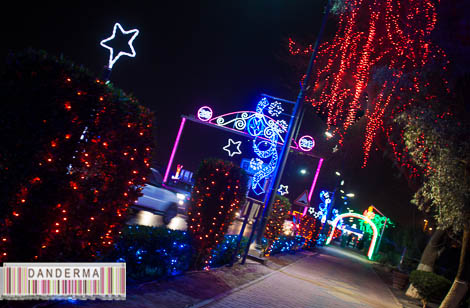 This lit up star reminded me of Japanese anime of our childhood for some reason and I took many many pictures of it!
   Three of Ahmadi's houses were dressed up completely in lights, each in a color represing the Kuwaiti flag: red, white, and green. The black color in the flag is the night time surrounding the lit up houses.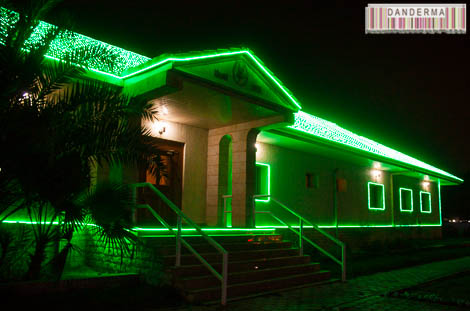 When I parked my car, I felt like I was bathed in cryptonite light for some reason. Everything was very green!
One of the popular spots where people were posing was on a roundabout with a lit up oyster and a sray -traditional lantern-. They were really nice but people just wouldn't leave them alone!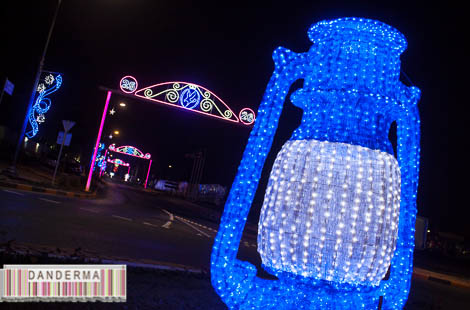 More lights!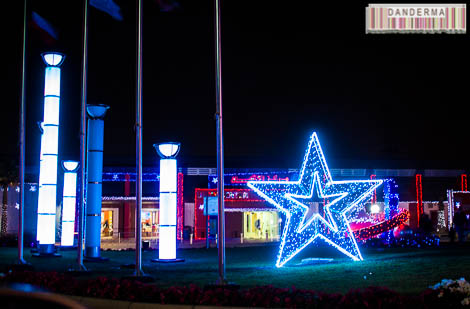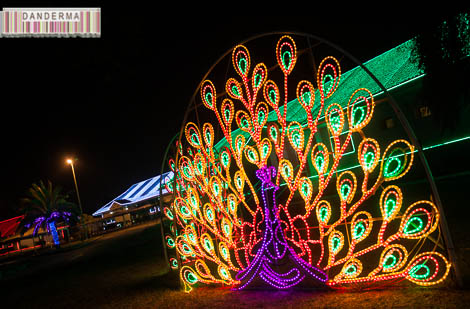 The Mushrooms city looked like the smurf's land and it was very popular! I could barely snap this shot of an empty corner of the city. Everyone was posing besides the lit up shrooms!
And while heading back home we couldn't help notice the huge movie like display on KNPC's facade. Couldn't take a more decent picture though. Strikingly beautiful.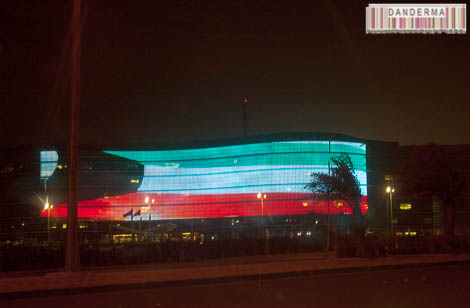 The festive lights in Ahmadi city are a spectacular affair. A bit on the extravagant side but they still beautifiul and I personally wait impatiently for them to be lit up every year. I urge you all to go and pass by, feel the magic of colorful lights yourself if  you haven't done so already. Don't forget your camera!
You can also check Ahmadi City's lights of 2011 here (post).
Related Posts
---
2 Responses to "Ahmadi's Festive Lights 2013"