order disulfiram over the counter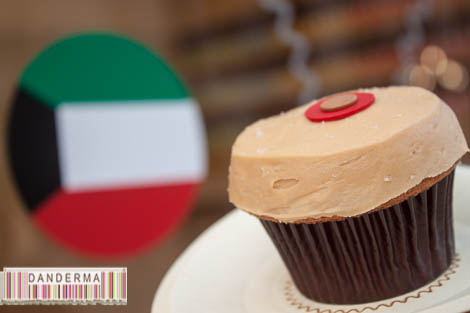 http://annedickson.co.uk/books/ Sprinkles Bakery, The Sprinkles Bakery of Beverly Hills, USA, opened its first branch in Kuwait earlier today! I know it was supposed to open a while ago and I was invited with other bloggers to the pre-opening but then the opening was delayed until today. When I read on The Avenues instagram page that they are indeed open, I grabbed my camera and headed over there at once.
I was skeptical at first, maybe they are open but not for the public? But I decided to try my luck. It wasn't very crowded when I got there but I was greeted enthusiastically by the cheerful staff.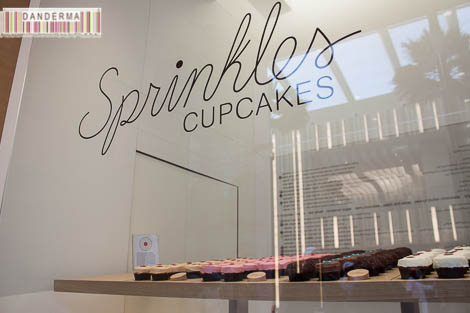 Sprinkles Avenues isn't very big but its all glass and wood with plenty of light streaming in from the glass windows.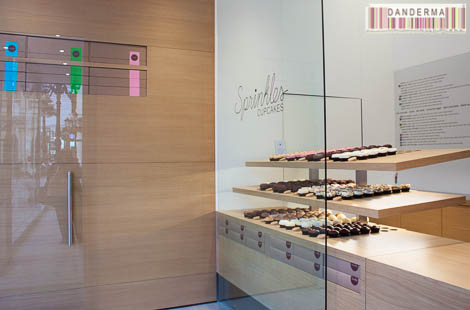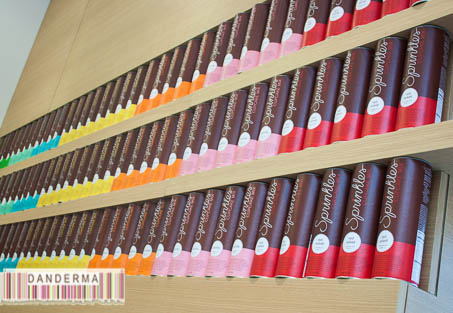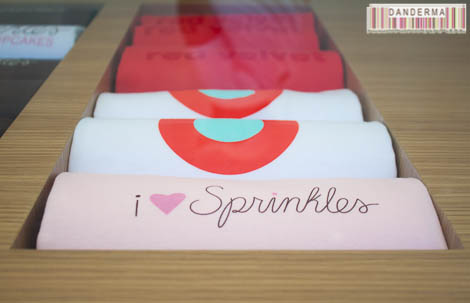 Now lets look at the cupcakes… they don't have mini ones so I took half a dozen of the big sized ones in different flavours: Salted Caramel, Red Velvet, Raspberry Chocolate, Black & White, and Orange. I'm typing this post now as I'm eating the Salted Caramel instead of lunch and its lip-smacking good!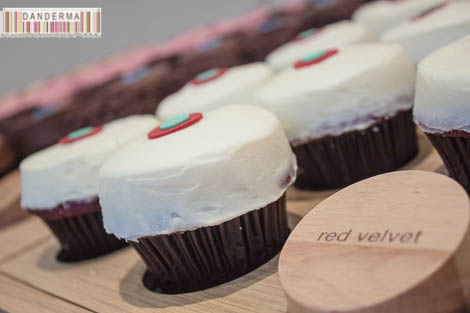 This is Mary Rose with my order, hello Mary Rose and thank you!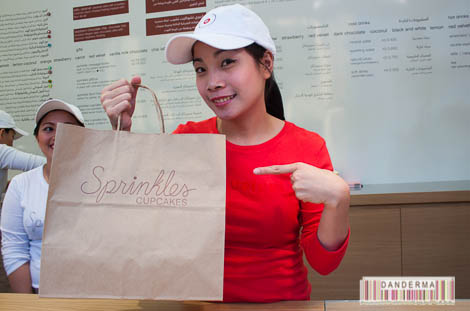 I took my box outside, I couldn't wait I had to bite into something.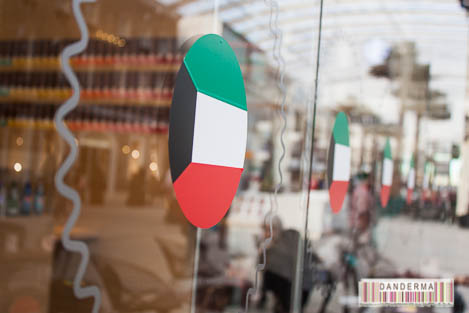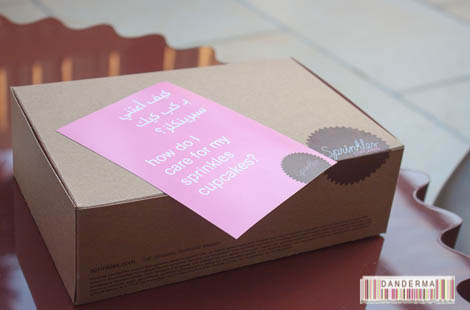 The Salted Caramel was the cupcake of choice. I took it out to photograph it before eating it and  smack it falls face down on the ground

Not one minute later a nice American lady comes out with another salted caramel cupcake on a paper plate and hands it to me, telling me she saw what happened and she will take the fallen cupcake from me. Thank you very much nice lady! That was quick and excellent customer service!
By the time I packed away my camera Sprinkles bakery was full with customers and all outside tables were taken! By the way, Sprinkles already have the following cupcakes offer celebrating the National & Liberation days.
Sprinkles cupcakes is located in the Grand Avenues, The Avenues Mall, right opposite Harvey Nichols. Different flavours are available throughout the week, for example the Chai Latte cupcake is available on Fridays only. For more information you can check Sprinkles Cupcakes website (link). Now excuse me, I have a raspberry chocolate cupcake waiting to be devoured!
---
Comments are closed.