Seroquel suppliers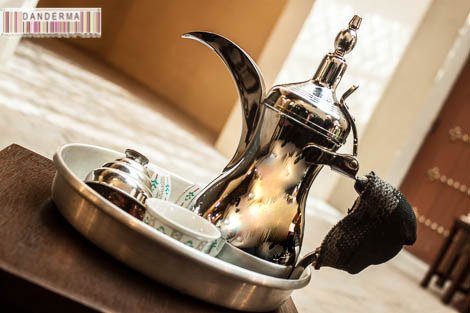 Sometimes when you are shopping and tired all you want to do is take a break and sit down. Sometimes you might even think to yourself that a cup of tea would be nice but you don't want to go into a cafe and stand in line and order and and etc. Last week while shopping in the Avenues I was in the traditional Souk section when suddenly I had to sit down and regain my powers. I sat on the first chair/bench I found and then I realised they belonged to a traditional Kuwaiti cafe called "Byalah Cafe".
A second after we sat down the waiter came out and took our order. Minutes later he retuned with a tray of your choice of beverage. We sat in peace and quiet, watching people shuffle by while the afternoon sun rays made soft shadow patters on the wall coming through the wooden ceiling. Very simple, very traditional, very beautiful.
We chose both tea and Arabian coffee therefore we got both trays. First out, the tea tray complete with byalat chai -byalah means cup in the Kuwaiti dialect- , sugar, fresh mint leave, and a pot of tea stewing over a small candle.
I prepared myself a byalah: a bit of sugar, a mint leaf, all waiting to be mixed with the hot tea.
The tea was very good and well done. Not too light and not too strong. Just the way I like it although if you keep it sitting on the candle for a while it will get stronger.
The Arabian coffee tray came with a Dallah -Arabian coffee flask-, coffee cups, and dates.
The coffee was good! It had ground ginger bits and was very tasty.
A picture for instagram.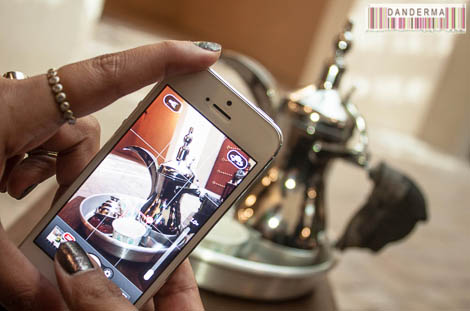 And that was that. We sat, drank our tea and coffee, took a nice break drinking and people watching in peace and quiet, paid and then went back to shopping. Byalah cafe is the perfect quick stop for a shopping break while shopping in the Avenues. However, you might want to go there in the late morning or afternoon because at night it would be filled with old men.
Byalah Cafe is located in the traditional Souk section of the Avenues. For more information check their website (link) or follow them on Instagram (@ByalahCafe).
---
2 Responses to "Byalah Cafe in The Avenues Souk"