Toul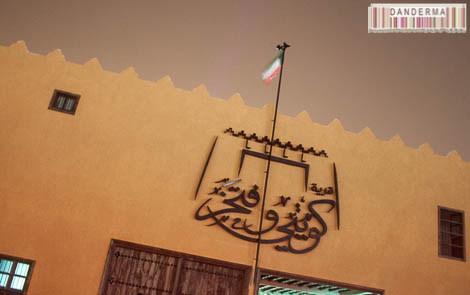 Tonight was the opening night for the Proud to be Kuwaiti exhibition and I was invited as a blogger to attend the event. Based on what I saw on my tour to the P2BK village earlier this week (post) I was really looking forward to see how the village would turn out to be and I have to say, it didn't disappoint!
We were told that unless you brought your VIP invite with you, you will not be allowed entry and from what I saw, that what true even though it was a bit too crowded at the entrance of the village and at the parking lot. However, we made it almost in time and I even had my own P2BK blogger badge that I sported while walking around the village and taking pictures.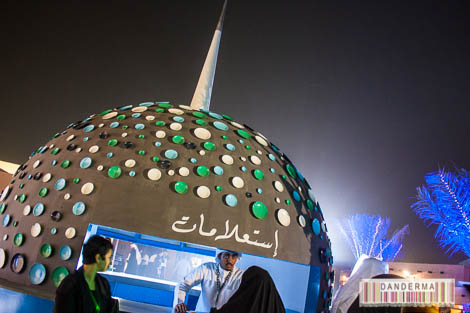 The Kuwait Towers look alike did turn out to be an information booth after all! There were all these road signs around, and I didn't know where to start! So many things to see: color, light, people, music, and so much action!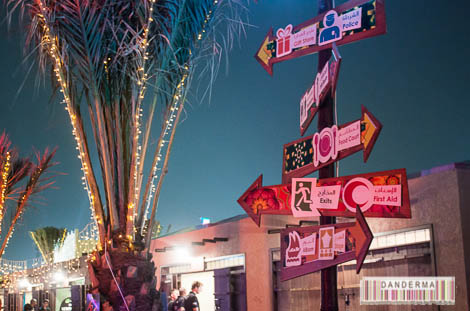 I wanted to see the sand sculptures! With the lights display directed on them, they were even more magnificent. You wouldn't want to miss them, they are simply striking!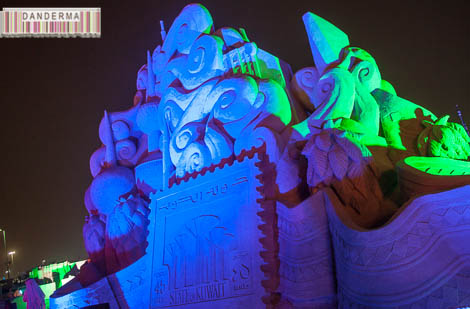 Look what I found in one of the sand sculptures! Two guys covered in sand and sitting as still as statues! I actually thought they were sand sculptures themselves but one of them blinked! Very cool!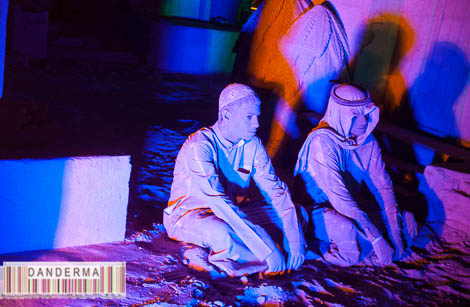 Media people were everywhere! Radio, TV, Reporters, etc. Here I found KTV doing a live segment on P2BK. I hope I don't appear behind them on TV taking pictures.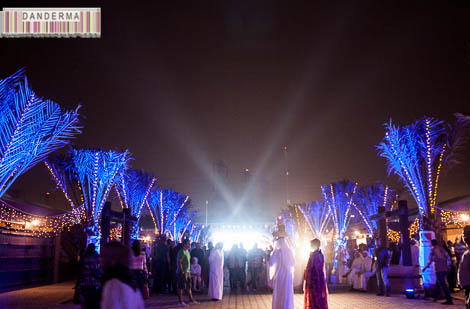 Aside from the shops, there were plenty of things to see! Traditional Kuwaiti items in every corner plus the Seif palace statues that are decorated by different individuals. They are sort of like the P2BK 2013 mascot.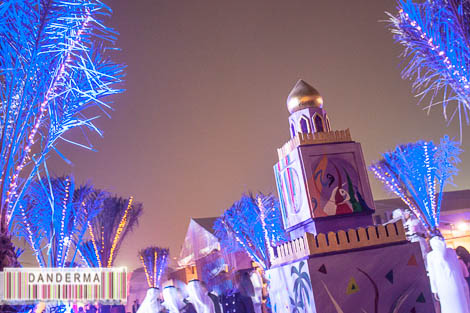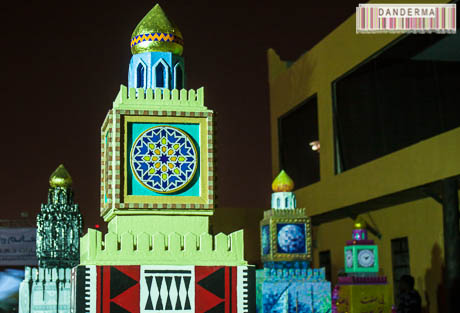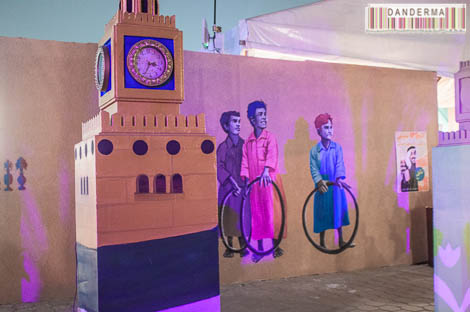 More Kuwaiti stuff, the bucket from the well "Jleeb", the dhow, the wall art and posters, plus the naughty boys learning at the old style teacher "Mutawa" and being all naughty. Cool and funny skits like these were happening all around the village.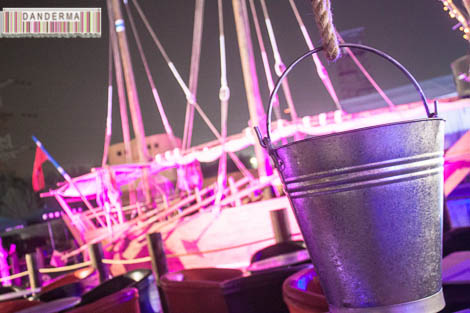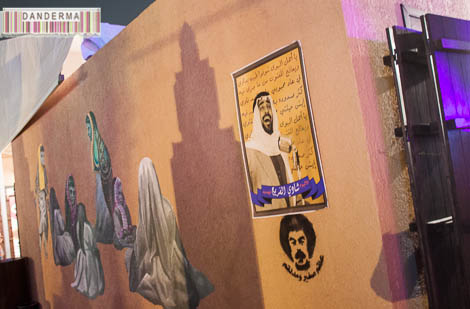 Also, there is a wall in the village with pictures of Kuwaitis with notable achievements. I liked the idea very much and had a great time checking the high achievers out. Maybe one day I'd have a notable achievement myself and get my picture hanged on that wall.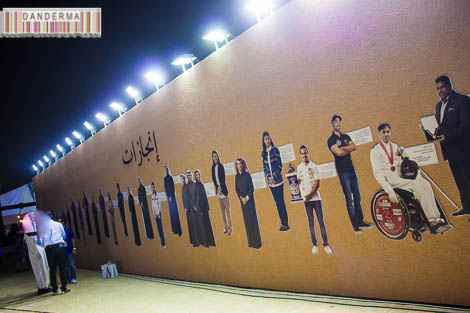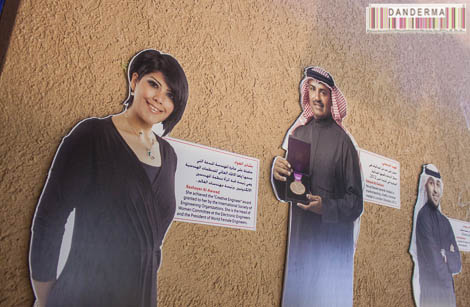 By the way, the P2BK village is a "No Smoking" zone! You have my respect P2BK, way to go!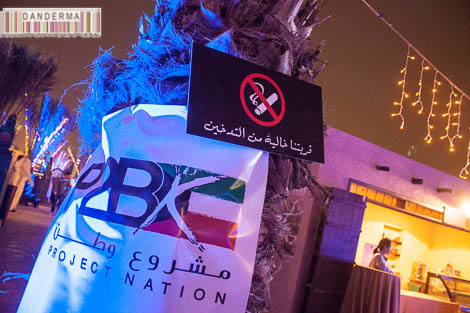 I had taken many pictures tonight, which wasn't easy considering the mulling crowds and the flashy lights but I have many more to share and I will do so tomorrow insha2 Allah in one or two more posts. Stay tuned!
The Proud to be Kuwaiti village will be open to the public starting tomorrow 6 March 2013 and will stay open for two weeks from 10 A.M. till 10 P. M. For more information and pictures you can check P2BK's website (link), facebook page (link), Twitter (@P2bKuwaiti) or Instagram (@P2BKuwaiti).
---
2 Responses to "Proud to be Kuwaiti's VIP Opening Night – Part 1"