Last weekend I went to have breakfast in the Avenues Mall and when I was done I walked around for a bit of shopping. To my delight, I found that the Kuwaiti brand "Capital District" had opened their first branch in the Avenues Souk. I love Capital District's designs, they have a distinctive touch you cannot find elsewhere, an urbanised Kuwaiti classic style like my Pizza Italia T-Shirt (post). Luckily I had my camera with me so I took a few shots of their new, albeit tiny, store.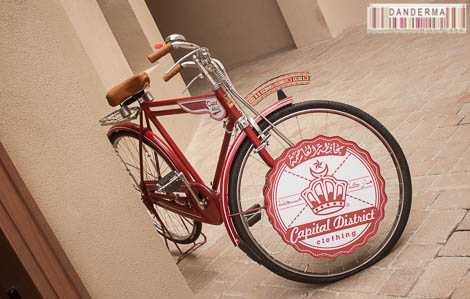 Inside the T-shirts, hoodies, and vests where either hanging or folded up on lightening bolt shaped mesh shelves that for some reason made me feel I was back in Zahra Complex in the 80's! Retro!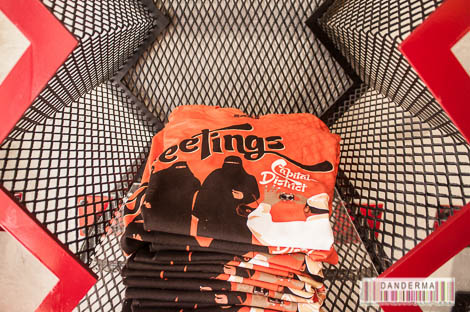 I liked the ceiling very much!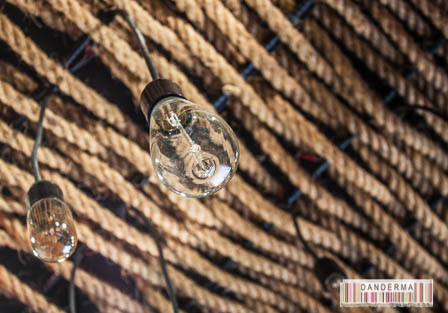 See what I mean by their distinctive designs? I loved each and every one!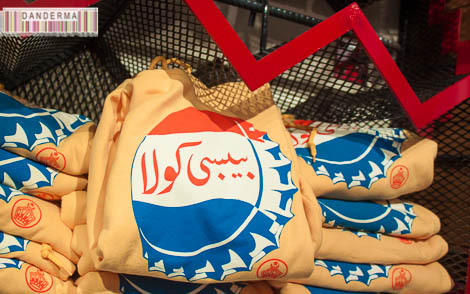 Looking for a vest?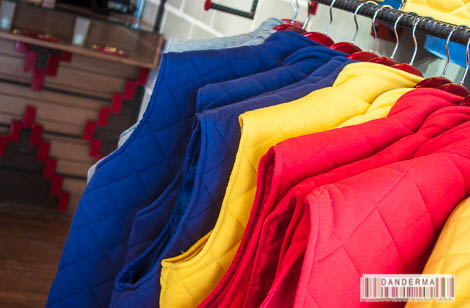 Of course I couldn't leave empty handed! I'm so glad Capital District finally have a shop, I wish you the best of luck and keep up the good work.

Capital District's first shop is located in the Souk area of the Avenues Mall, right down the alley from Cafe Bazza. For more information and to order online you can check their website (link) or follow them on instagram (@CapitalDistrict).
---
2 Responses to "Review: Capital District's Store"