http://thehistoryhacker.com/2013/07/15/wl-1-in-the-style-of-walter-scott/
If February was the month of festivities in Kuwait, then March is the month of exhibitions! All I'm doing these days is going to work, going home, and going to one exhibition after the other. I realize that must sound a bit limited but its so much fun walking around, watching and meeting people, eating, and enjoying the last remaining days of the good weather! I've been to Proud to be Kuwaiti's exhibition village three times already and I still am finding new stuff I haven't seen before! For example, I realized there is a store by the door called "Al-Nokhba" translated as "The Chosen" or something like that and it serves as a gift shop for the P2BK Village.
The store provides a service where you can drop your shopping bags and packages and they will keep it for you until you are ready to go for the price of KD 2. They also sell various items like shirts, mugs, books, and art work.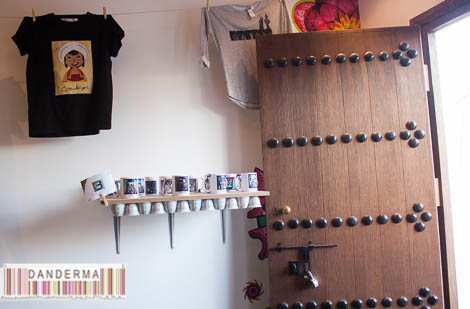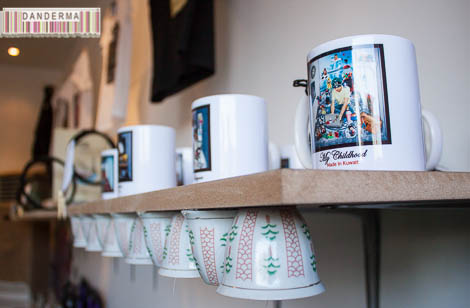 I like how the shelves are decorated by traditional Kuwaiti items like coffee cups, mesabee7, and 3eqel.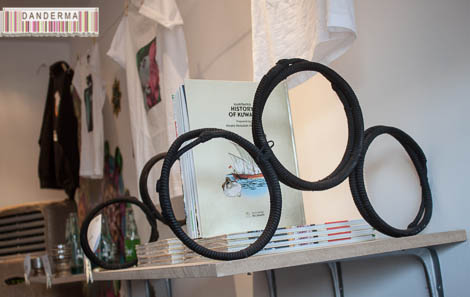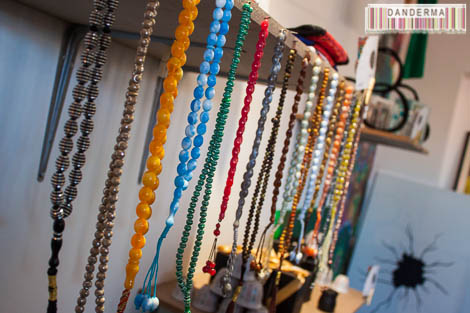 Books and other stuff to purchase.
Namleet Boteela (post)! Also available in the Nokhba store.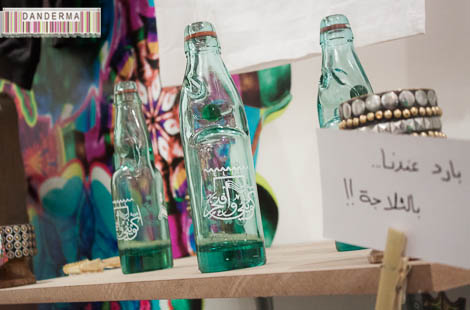 Need to sit down? I like the chairs, the chanel no. 5 side table, and the fake grass carpet!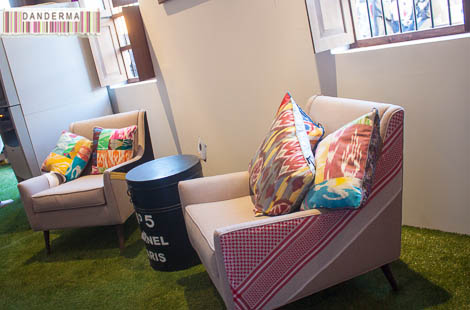 I loved those T-Shirts by Faneela by Ri7bi!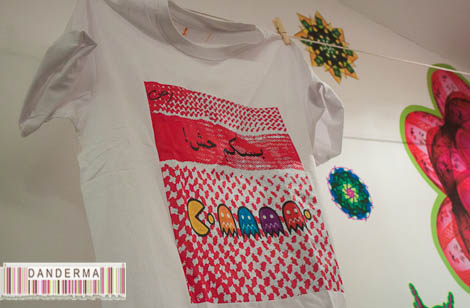 The shirts are so funny and selling out really fast. I went back to buy me some shirts and they were gone! I did buy this gorgeous green and black skull T-shirt but I don't know who designed it. I have an addiction to T-Shirts by the way.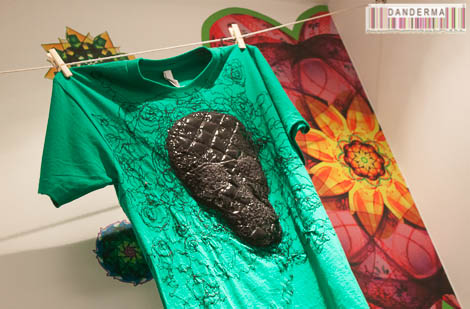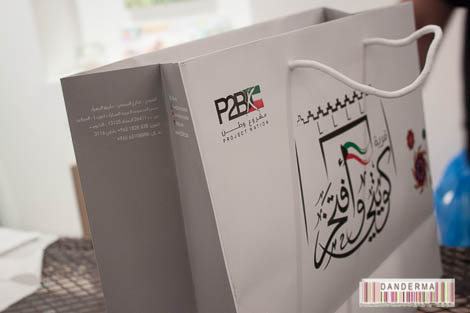 Walking out of the Nokhba store, which is located right at the left of the P2BK village entrance, I went to have some lunch in the restaurants section and look what I found.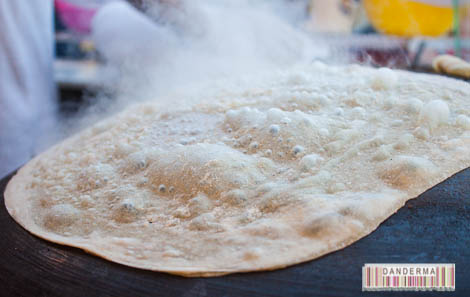 I was so hungry I couldn't move, I love exhibitions and exhibitions food is the best. Check that one out, lunch that day was saj of course.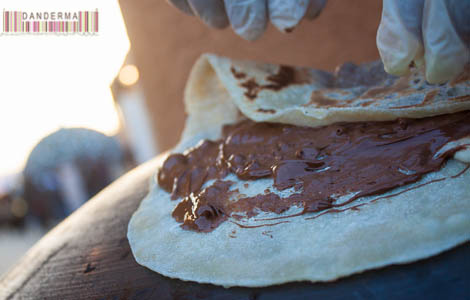 Had my lunch walking around, and then I saw that. Of course I had some soft serve ice cream, I could barely stop to take a photograph!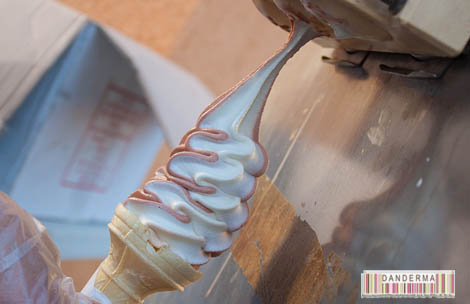 I walked around some more with my beloved ice cream cone, I love what the different businesses had done to the seif palace structure thing.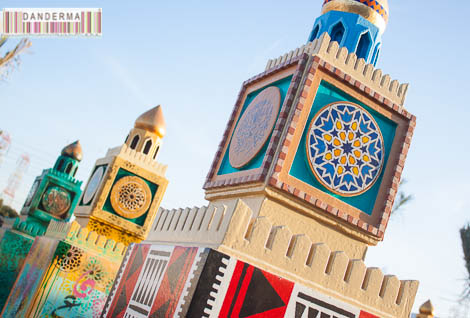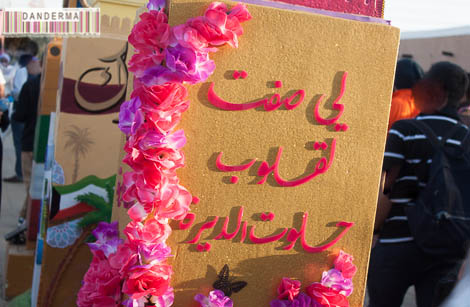 I walked around taking pictures until night had fallen and then it began getting too crowded to stay.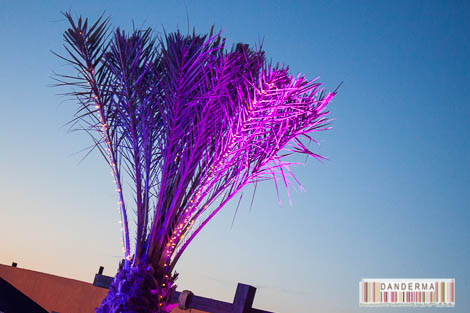 There are still some stores that I didn't know of and hadn't checked out yet so I'm planning to go back again. The P2BK village opens at 10 A.M. but visitors say most stores don't open until 11 or so and they close again at 1 P.M., the stores and not the village. If you want to go for some photographs you can go from 10 A.M. before the crowds. If you are going shopping 3 P.M. is a good time as its less crowded and most stores are open by 4 P.M.
The Proud to be Kuwaiti village will stay open to the public until 19 March. For more information and pictures you can check P2BK's website (link), facebook page (link), Twitter (@P2bKuwaiti) or Instagram (@P2BKuwaiti).
---
4 Responses to "New finds in P2BK Village…"