lively
One of the desserts I'm very fond of is the strawberry tart. I've loved it ever since I can remember, we used to buy it from a bakery we used to call The French Oven that's long closed by now. I usually only eat the strawberries with the custard filling and discard of the bottom pie, it's always too thick, dry, and filled with unnecessary fat.
Last week I received a big blue box from the owner of The Pastry Shop filled with strawberry tarts. If you follow my blog you might remember my review of the pastry shop when they first started last Ramadan (post). Their Banana Toffee Cream Pie is lip-smacking!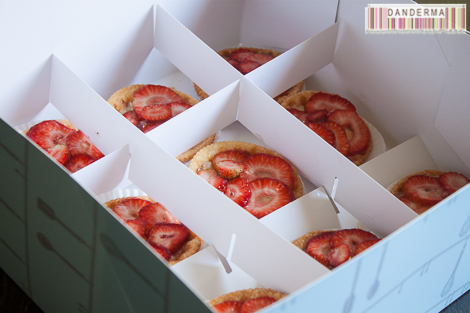 The strawberry tarts I received from The Pastry Shop are the recent addition to their menu. I noticed that, unlike other strawberry tarts, the pastry shop's tart base is not a hard biscuit, rather flaky and more puff pastry like which made it very light and quite different and absorbed the strawberry and custard juices rather nicely so it wasn't very hard. Now that I would eat gladly! The tarts looked so good, I couldn't stop taking pictures of them and had an even harder time choosing a few for this post.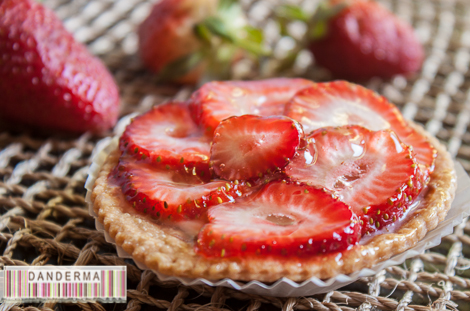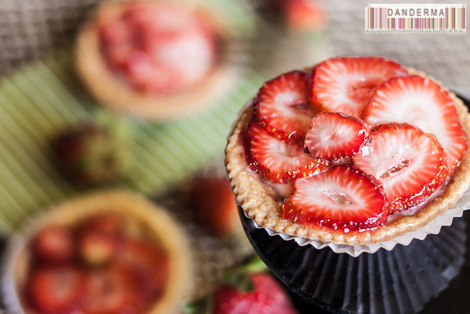 If you are a fan of strawberry tart, you wouldn't want to miss The Pastry Shop's one. It comes in a full-sized tart or smaller dozen of tarts which I personally prefer since they are easier to eat and less messy to distribute. I still highly recommend their Apple pie, their pecan pie, and their killer Banana toffee cream pie. Thank you The Pastry Shop and keep up the good work!
For more information you can contact The Pastry Shop on 97305858 or you can email them on thepastryshopkw@gmail.com, like their facebook page (link), follow them on Twitter (@ThePastryShopKw), or on Instagram (@ThePastryShopKw).
---
Comments are closed.