http://stephanepereira.com/work/commercial/hp-orange-county-choppers
I learned from the Avenues Instagram account that a new Turkish Restaurant, Emirgan Sütis, had opened and was serving breakfast last Thursday morning. I knew rightaway I wanted to try it. I want something new and delicious for breakfast and I have seen pictures of breakfast in Turkey online therefore, on Friday morning I woke up super early and headed for the Avenues souk district to have breakfast.
We arrived at 9:16 A.M. but the restaurant was already busy and almost all the outside seating was full! We grabbed the last remaining table outside overlooking the Souk district and separated from the Souk's walkway by potted plants, providing diners privacy yet not obscuring the view. 
The restaurant is quite big but was very busy and I couldn't take much pictures without bothering other diners therefore we took our time looking over the different breakfast options in the menu, each more tantalising than the next.
Before we placed our order two baskets of bread arrived at our table. One filled with slices of a different varieties of bread baked freshly at Sutis. The other was small cut bites of a bread they call semeet if I'm not mistaken, very soft and topped with sesame.
The first of our orders to arrive was the Turkish tea. It wasn't sweet per say but it wasn't bitter either, it was just right and didn't need any sugar added to it. I ordered several cups!
And orange juice which took a while to arrive but was so fresh it was worth the wait.
The rest of the dishes didn't take long to arrive after the tea and came all out of the kitchen at once. We ordered "Buffalo Kaymak drizzled with Honey". Kaymak is Qaymar or Clotted Cream.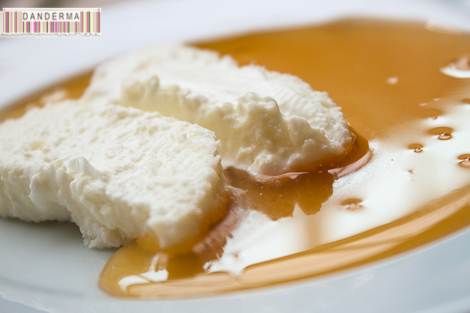 Cheese Buerek which is layers of buttery dough baked with salty bits of cheese. Like a Turkish version of a cheese croissant but much better. Highly recommended.
Cheese platter that came with five different types of very delicious Turkish cheeses. One was like feta, another like goat's cheese. One also tasted like Kashkawan cheese. There were five different types of cheese along with big fat sweet red grapes.
A plate of cucumber and tomato slices drizzled with olive oil and lemon juice. Very fresh.
Strawberry marmalade. It doesn't look like it but it was out of this world. Extremely tasty.
And eggs cooked with tomatoes and green peppers.
Digging in… there is no need for words. Everything was very tasty and highly recommended.
To end the breakfast feast we had to, just had to, order the Turkish coffee and find out how it tastes like in a Turkish restaurant. It arrived with more flare than all the other dishes in the restaurant. It was excellent and very, very good.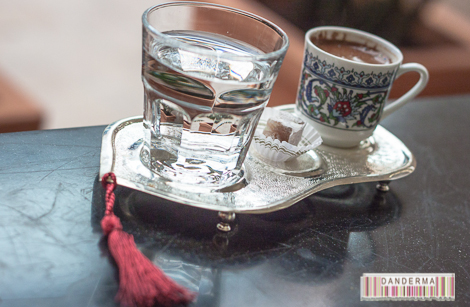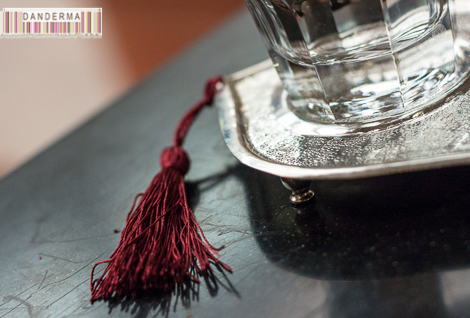 Our bill came to 16 KD. Not bad at all for a such a delicious and fresh spread.
I got up from my table light and not entirely full, which is weird considering I ate almost everything in front of me. The menu variety is vast and different, their location is excellent, their atmosphere is friendly, and their prices are absolutely reeasonable and most importantly their food is excellent and very fresh and light. Emirgan Sütis is a great and unique addition to the Kuwaiti breakfast and dining scene and I will be going back insha2 Allah for more.
Emirgan Sütis is located in the Souk District of the Avenues Mall. If you enter the Souk district it will be right to the left of the middle big fountain smack in front of the entrance. For more information you can check their website (link) or follow them on Twitter (@EmirganSutis).
---
8 Responses to "Turkish Breakfast at Emirgan Sütis in the Avenues"