http://theygotodie.com/press-and-info/project-information-and-updates/
For as long as I can remember I've been a fan of Marie Claire magazine. One of the first things I do whenever I land in London is get me the latest issue of Marie Claire UK. Therefore, you can imagine my joy when Marie Claire Kuwait magazine approached me to provide them with the pictures I've taken of the Dark Room restaurant when it first opened for a piece about The Dark Room they are writing (post).
To be frank I was a bit skeptic that my pictures will really make it into print and if they did, they would look any good at all. Not until I received my monthly copy of Marie Claire's April 2013 issue did I allow myself to start believing that my humble pictures might just appear on a popular publication for real.
And yet there it is! My pictures, one I took, in a spread about The Dark Room on pages 186 and 187 with my blog name credited as the photographer! The pictures actually do look good! Oh MY GOD!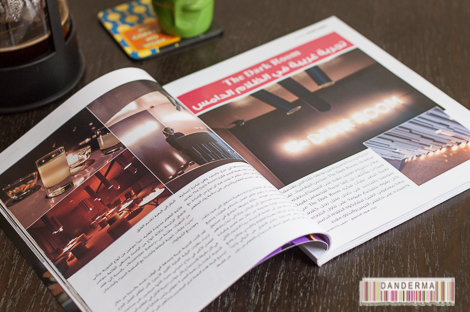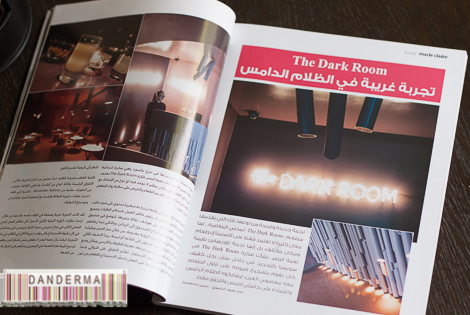 There it is, Danderma on Marie Claire Kuwait's pages! I'm honoured <3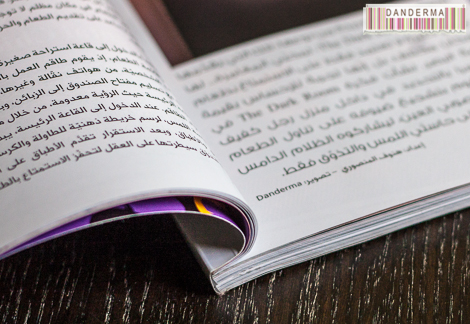 Of all Marie Claire issues I've read and kept at home, the April 2013 by far is my favourite of them all <3 I'm so happy, over the moon kind of happy! Thank you Marie Claire Editor Sara Al-Mukaimy and Marie Claire Kuwait for making my month. If you haven't picked up Marie Claire Kuwait's April issue yet, you must! Don't forget to check my pictures on pages 186 and 187! For more information regarding Marie Claire Kuwait you can follow them on their instagram account (@MCKuwait).
---
2 Responses to "My pictures in Marie Claire Magazine"