edgeways
Yesterday I managed to get a sneak peek of Cavalli Cafè that's opening soon in the Grand Avenues. You cannot miss it if you are passing by, its the building with the modern glass and silver facade with beams of light changing colour.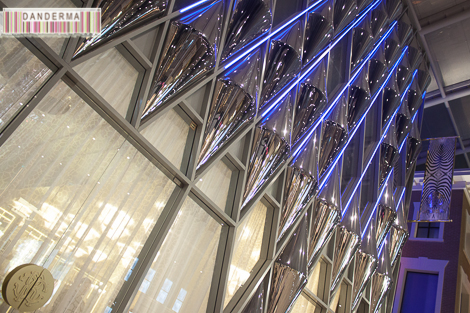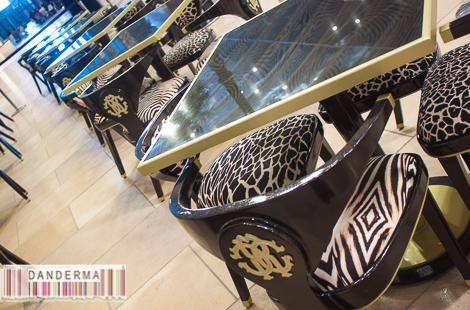 The interior of the cafe through the glass panes in is shrouded in a veil of white curtains and if you pass by its doors you can't help but wonder what's behind those closed doors. Shall we see?
Inside the first thing you notice is the extravagant crystal chandeliers. Crystal light is reflected everywhere, on the sparkling floor, off the top of the tables and the gleaming glasses. It's very pretty and quite impressive. The black, gold, and tiger print decor screams Cavalli in every corner.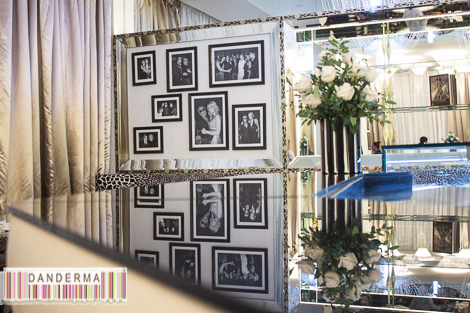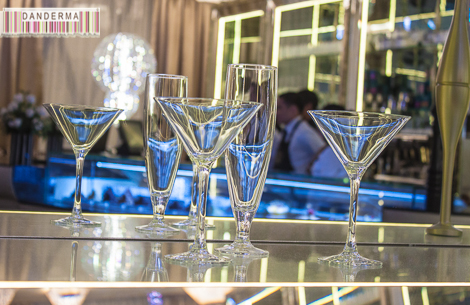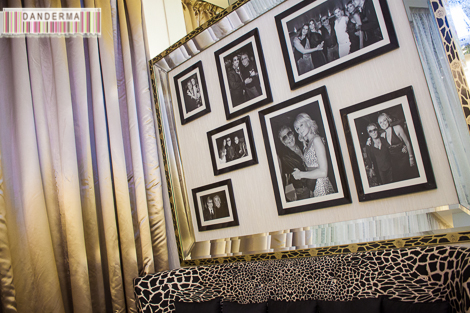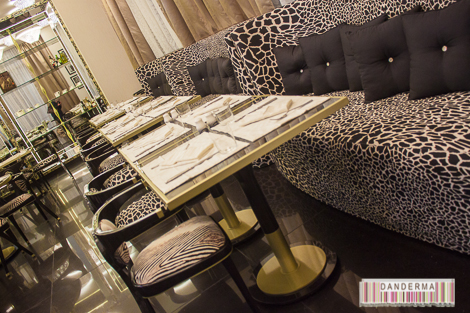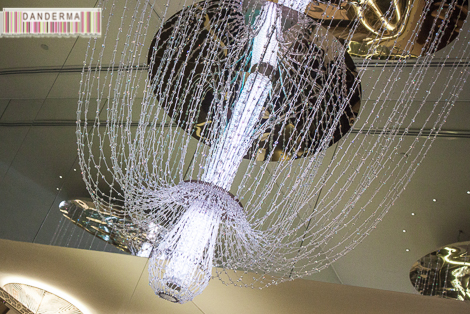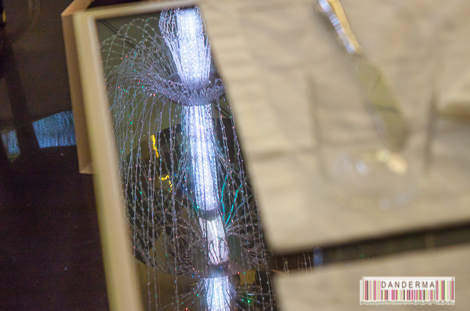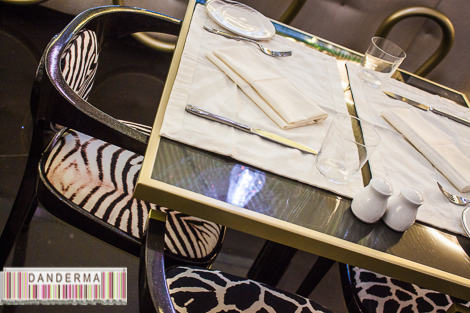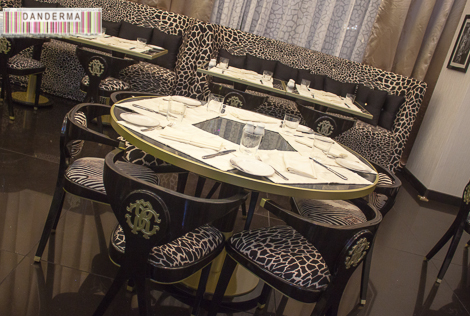 Cavalli Cafè is opening its doors for diners in the Grand Avenues very soon and there is talk of Roberto Cavalli himself attending the official opening. I can't wait to dine there, I can tell its going to be a spectacular and trendy meal. Thank you Mr. Lorenzo and Mr. Paul, it was a pleasure meeting you yesterday.
---