can you buy isotretinoin in mexico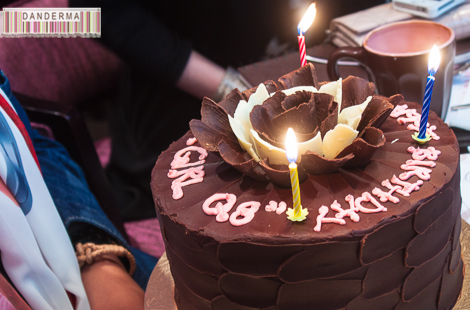 Today is my dear Pink Girl's birthday and to celebrate the occasion we decided to throw a little birthday surprise for her. We wanted to throw her off-course completely so we thought the surprise should take place on Friday night, two days before her actual birthday. My task was to trick her into believing we were going out to hang out in Pick Yu Hiteen branch then change my mind at the last moment and get her to Chocolate Bar in Al-Bida'a at 7:30 P.M. The girls were supposed to be gathered around and waiting 7 P.M. but dearest Pink was a bit cranky that day and decided she wanted to go out at 6:30 P.M. and I had to stall her by pretending to get dressed.
Then traffic, for one miraculous day, didn't exist on a Friday night and we were in Chocolate Bar at 7:15! I had to stall her for another fifteen minutes while pretending to check out another restaurant and it didn't help that the entire party kept calling me, one by one, asking where to go. The fuss was worth it when she stomped upstairs only to halt in her place thinking why were these people sitting at the table next to the wall so familiar? Because they were our friends, all gathered up there to celebrate! Surprise!
After a few squeals and explanations we were all settled down and placed our orders. The talented Jacquies presented her birthday gift, a new header for Pink Girl's birthday which I have to say looks gorgeous! Good job Jax, you really should start doing this for a living!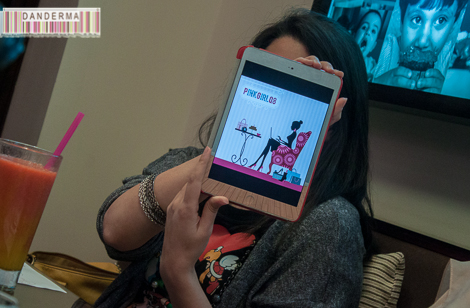 The Chocolate Bar was the perfect choice to celebrate the night for all that comes out of their kitchen is lip-smacking delicious!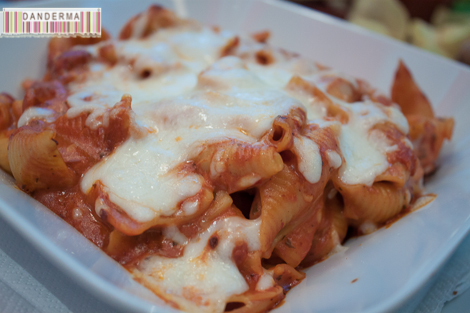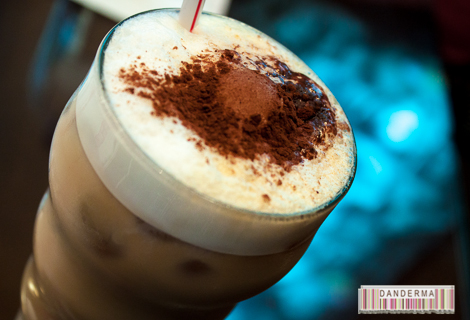 Of course we were all instagramming and taking pictures and eating and having a blast.
And we ordered desserts, and the girls kept asking for a single little candle to place on top of one of the desserts to sing Happy Birthday.
This is my favourite dessert in The Chocolate Bar by the way, the dark chocolate Raspberry molten cake.
Of course it cannot be a birthday celebration without a cake and a candle. Chocolate Bar waiters brought the cake out with a bang and sang happy birthday to dear Pink Girl.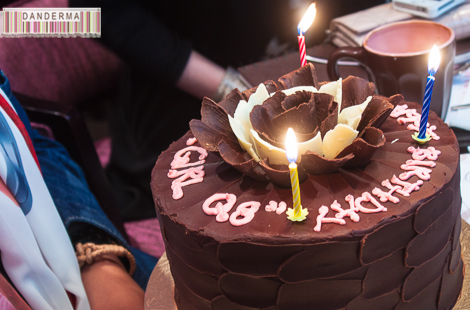 We staggered out of The Chocolate Bar happy and chockfull of chocolate. We had a great time celebrating Pink Girl's birthday in advance, thank you girls, Razza, Jacquies, Just Noon, Um 3zooz, Lujain, Just Noon, Triple Sisters, Nourion, Swera, and baby Jana for making the time to be there and join in the celebration. A big special thank you goes to my partner in crime, Razza, who helped me plan out the surprise and hosted the dinner in Chocolate Bar. We love you dearest Pink Girl, happy birthday :* We hope you enjoyed your surprise <3
---
5 Responses to "PinkGirl's Birthday Surprise in The Chocolate Bar"