I love to surround myself with beautiful things and one of my favourite things are scented candles. I adore scented candles, they are whimsical, romantic, smell nice, and add a warm glow to every corner of my home. Whenever I travel I always take a travel sized candle with me to make my hotel room feel a little bit more like home. I'm always on the lookout for good quality scented candles that actually leaves the scent behind even after its done burning. I cannot resist scented candles and keep trying them out but more than once I was left disappointed: it would smell amazing in store, then emit almost next to nothing while burning. My absolute and current favourite candle comes from Jo Malone.
I buy the small travel sized Jo Malone candles and distribute them around the house. I take the small ones because they allow me to choose a variety of scents plus they can be taken on my travels. My absolute favourite, the one I continuously run out on, is the Red roses scented candle.
I also love the Pomegranate Noir and the Blackberry and Bay scented candles but the Red Roses remains my favourite. Somehow the Red Roses is the candle with the strongest and longer lasting scent of all Jo Malone candles.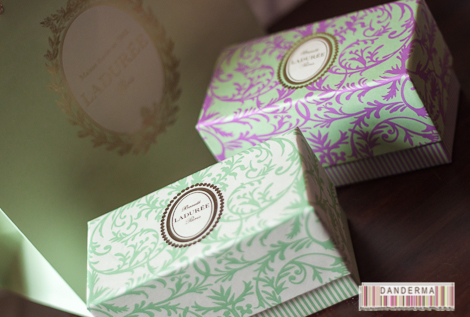 My second current favourite scented candle comes from, surprisingly, Ladurée! I was in their first branch a few months back and I fell in love with their candles, they had the small sized ones but I didn't buy them. I went back a few days later to get them but they were sold out and remained sold out for months, until they opened up their second branch in the Prestige district of the Avenues mall and started selling them again.
If we are not supposed to have sugar and cream all day long, the least we can do is burn a candle that smells like sugar! I got myself four candles out of the six that were on display: Pralines, Wild Strawberries, and two more with French names but smelled absolutely delicious. The scent of the irresistible Pralines is my absolute favourite.
The scented candle on my bed stand is currently the Ladurée's Wild Strawberries. It goes right next to my OSIM uMoments soothing sound maker and my dreadful alarm clock.
 I love my bed, I wish I was in my bed right this moment under the warm covers listening to the sound of Thunderstorm and inhaling the sweet scent of strawberries while reading a good book.
Do you love scented candles? If you do and you know of a different brand that produces nicely scented ones with a scent that lingers and doesn't smell like commercial air freshener, please do share.
---