Lianjiang
http://jasonwebertherapy.com/keditor/asp.net/upload_json.ashx?dir=file They say if you count the numbers of your real friends using the fingers one hand, then you can consider yourself lucky. I was blessed by many friends, some close and some distant, some good and some barely make the requirements of a 'friend'. But then I have "twin" friends that keep surprising me with unexpected things that make me happy out of the blue. Why? Just because they can. They ask for no recognition, not even gratitude, just for my happiness.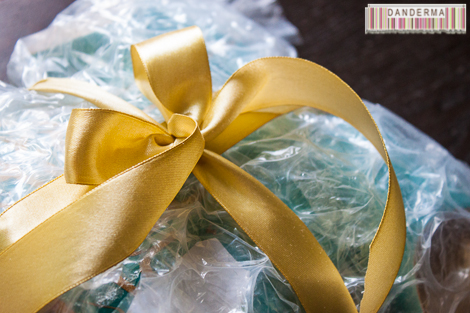 For example, a big fat bag they had placed on my doorstep the other day and I came home to find it. Inside, a bubble wrap tied with golden ribbon with a purple post it. That post it, one with their handwriting that says "Because you've got the purest heart of them all." meant the world to me. Why?
Gestures from your friend gives your spirit an instant surge of happiness. Something warm and tingly starts at deepest hollow inside your heart and starts to spread as fast as the smile on your face turns into a goofy grin. Someone, somewhere out there, thought of you, remembered you, made the effort to put a smile on your face, just because you are you.
I do get things sent to me all the time indeed, it's not that I'm greedy or anything. It's just… well, everything I've ever received was sent to Danderma the blogger, not for Nada the human being sitting behind the screen. Should I quit blogging, I doubt any knocks will be heard on my door. Any knocks except from the Twins and a few other friends that is.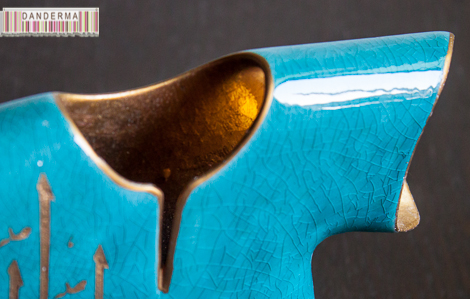 Now how beautiful is this little gold and sea blue ceramic dress, with lovely Arabian calligraphy spelling the Basmala in Arabic what translates to "In the name of God, the Most Gracious, the Most Merciful"? I love it! So beautiful, colourful and fun and traditional and modern.
My dearest twins, I'm blessed to have you in my life. Thank you, for your little gesture reminded me that I'm a person, not just a blogger, and that person is worthy of being surprised and made happy. Love you two, and wish you all the happiness this life has to offer :*
---
3 Responses to "A Joyful Surprise from my Friends"