Last time when we had dinner at The Gathering Dinner (post), the owner of the restaurant came out to greet us and recommend their best selling dishes, then he got excited about the mini brownies and one thing led to another and by the time we left, we had a bag chock full of boxes of mini brownies and mini cookie cups to go with us to try. 
As a brownie-loving person I opted to try the brownie bites first. I recognised the brownie box by its smell: it was the one with the chocolate aroma wafting from.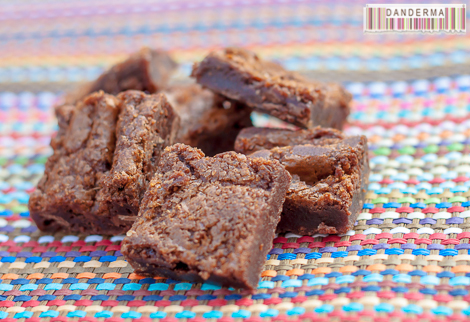 The brownie bites were tiny and slim. Taste wise? Very good! Soft, chewy, chocolatey, with an overdose of what I presume is chocolate chips embedded between the layers.
They of course matched  the coffee in my new f2o Dathra cup perfectly (post). The fact that they are bite sized and come in a box makes it ideal for a guilty snack on the go. I would totally recommend them.
In the second box came the cookie cups. To be frank I didn't know what they were at first and I suspected they were blueberry biscuits.
Some of the cups had the top caved in and others were intact. They need a some enhancements in the looks department for sure.
However, looks can be deceiving. I broke the little cups down in half and recognised chocolate in the layers, then took a tentative bite before eating the entire thing in one go.
If you love cookies you'd want to try this one. True they don't look as good as the brownies but they do taste good and are quite soft even though I tried them on the next day. If you have to try only one though, I'd go with the brownies for I prefer brownies over cookies generally but it's a matter of preference in the end.
Thank you Gathering Bistro for sharing your lovely treats. The Gathering Bistro is located in Salhiya Area, Kuwait City. For more information about The Gathering Bistro you can call them on +(965) 22449091, like their facebook page (link), follow them on Twitter (@GatheringKW) , or on instagram (@GatheringKW).
---
Leave a Reply