Westfield Stratford City isn't new per-say, Europe's largest shopping mall was opened in September 2011, but I've never had the chance to actually make the trip before. When I finally did taking the Jubilee line, I realised it is indeed very huge, complete with a Holiday Inn hotel next door.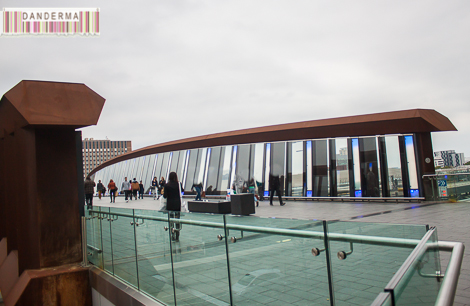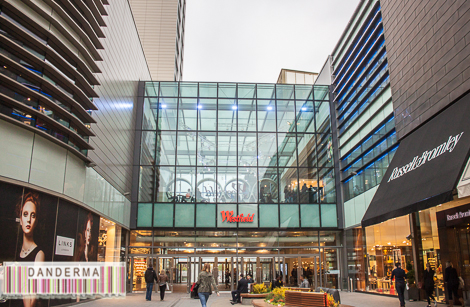 The architechture is similar, all modern and glass and still and really big. Though initially it seems to have the exact same stores at the other Westfield, I noticed a huge Primark and a very big Victoria's Secret, two stores that weren't in the first Westfield mall.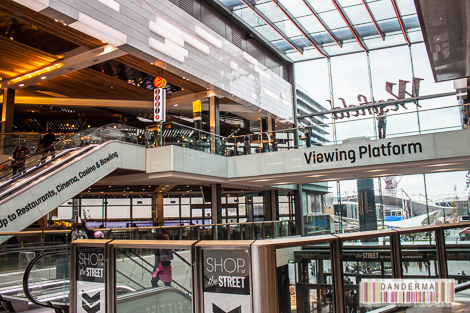 Up the viewing platform and gazing at the horizon. See the strange looking red tower in the distance? That's the Olympic Park now renamed Queen Elizabeth's Olympic Park and is being renovated into an awesome modern park/technology city/university. The north of park is supposed to open up in July 2013 and the rest of the park is opening by Spring 2014
There are many, many restaurants but we were in a hurry and it was a long day already so we opted to grab a quick bite from Comptoir Libanais (post) in the food court, and I don't usually eat in food courts but this Westfield's food court was very bright and airy.

The outdoors area of Westfield is very big, but it was a bitter cold day and we were shaking as I moved from point to point trying to take decent pictures.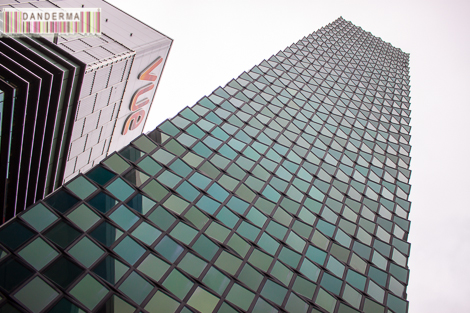 Is it better than the old Westfield? Well, frankly I prefer the old one, it's cosier and smaller and somehow I knew how to navigate it. This one is too huge but with one important advantage, you don't have to cross the road or walk outside to get into the underground station. The Stratford City station on the Jubilee Line opens right at the basement of Westfield. For more information you can check their website (link).
---
4 Responses to "The New Westfield Stratford City Mall"