Pleven
A few weeks back I saw a picture of a very delicious looking chocolate cake on instagram, it was the The Chocolate aux Noisettes, or the Chocolate Hazelnut cake by The Blue Bakery whose dessert pictures are heart-wrenching to say the least. Ever since I saw the cake's picture, I couldn't get it out of my head and whenever I saw another picture of that succulent looking cake I would start tasting and smelling chocolate hazelnut instantly. I knew it only a matter of time before I ordered it to take to the very next gathering.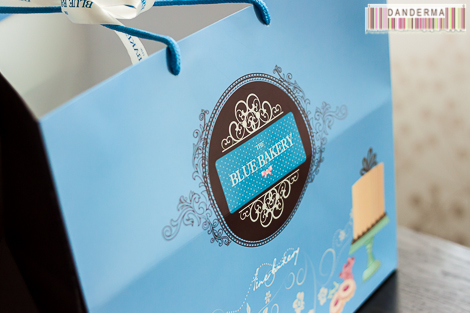 The cake arrived precisely on the time in The Blue Bakery's signature packing, all blue with little whimsical details, very cute indeed and looked good carried in my hands as I made my entrance into our gathering.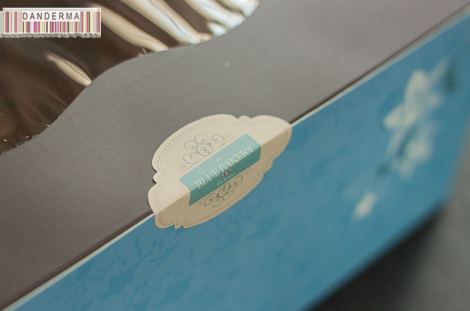 The Chocolate Hazelnut cake comes with a small jar of thick melted milk chocolate. The idea is as you present the cake you pour the chocolate on top to add further moisture and taste if it wasn't already moist or chocolatey enough for your taste.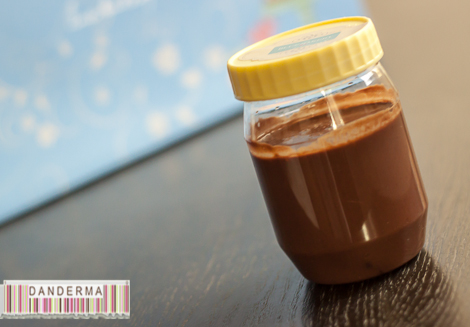 Look at that cake, can you blame me for obsessing over it? Those chocolate ripples dancing on top of that messy un-uniform chocolate cake? The cake is a beauty in the looks department for sure and smelled heavenly in the way only a freshly baked chocolate and hazelnut cake would.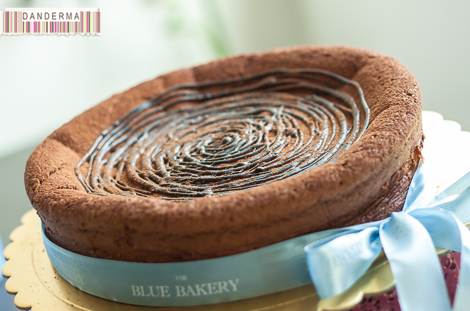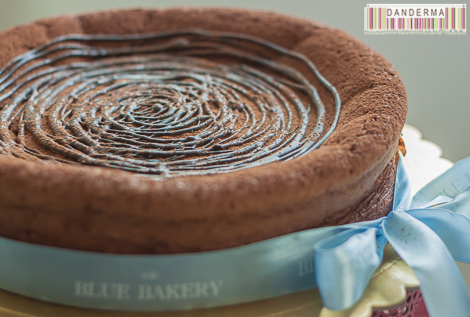 Going closer… and closer…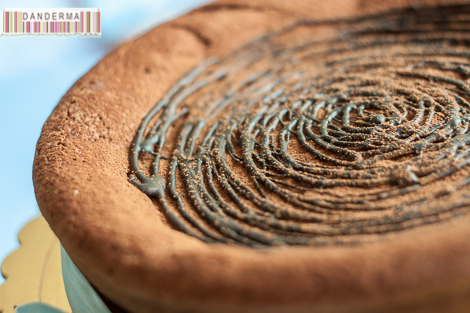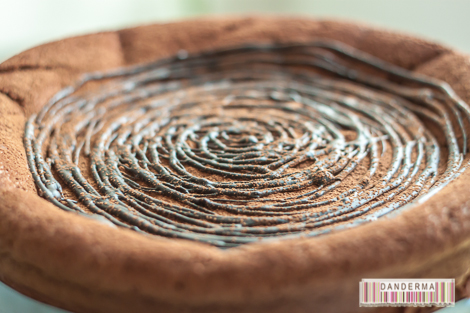 Sadly I don't have a picture of it being devoured but it was very moist, very chocolatey, and the hazelnut taste was very subtle and didn't overpower the chocolate. I would recommend that you heat up your slice a bit, then pour some of the chocolate sauce on top and add a scoop of vanilla ice cream or a dollop of whipped cream on the size. Perhaps sprinkle some caramelised hazelnuts on the top for extra crunch? Its a feast on its own and will be very much appreciated when taken into your next gathering.
The cake cost me about 18 KD with 2 KD delivery charge and I ordered via whatsapp two days in advance but it can be ordered a day in advance subject to availability. For more information regarding The Blue Bakery or to order you can call or whatsapp +(965) – 55015500 or follow them instagram (@TheBlueBakery).
---
Comments are closed.