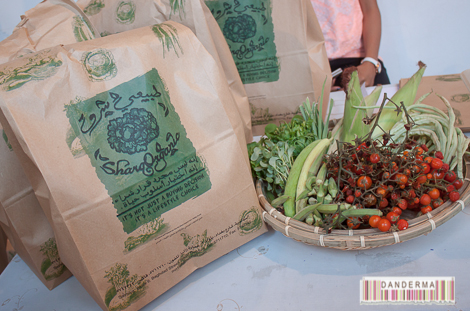 Last Thursday I had an opportunity to pass by Shakshooka Pop-up Farmers Market which I came to know about by chance from instagram a couple of weeks back. The moment I realised what it was, a pop-up farmers market with delicious-looking good natural food sold by serious food providers and organised by chef Maryam (Mimi) Al-Nusif with a group of women, I knew I had to go. Therefore come Thursday I wore my walking shoes, grabbed my camera, made sure I had some cash and loose change on me, and headed to the Beit Cedra in Sharq where the market would take place from 6 P.M. to 7 P.M.
My first stop was at The Wasem Farm booth selling lemon grass, chamomile, grains I couldn't identify, cheese, ghee, and free range eggs so tiny you I couldn't get the heart to imagine breaking them in a pan.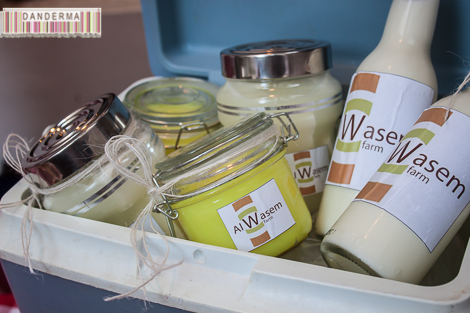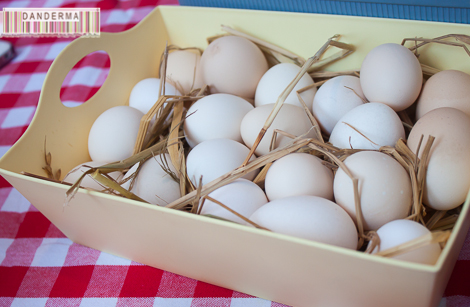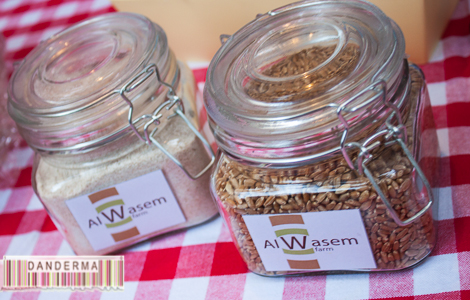 They also had cakes for shoppers to sample made from their natural products, they were very light and not overly sweet at all. Al Wasem farm still aren't on instagram but they soon will.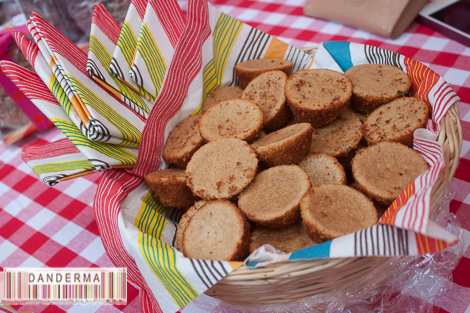 The next booth, oh the next booth. They had bread! Loaves of gorgeous looking bread in big and small sizes and bags moistened by steam from the freshly baked English muffins inside.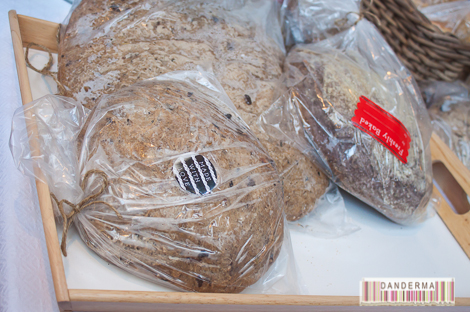 I had to choose one type of bread only -I'm trying to cut back on carbs- and though I wanted those English muffins so badly, I went for a big soft round loaf of rye and olives bread which I grabbed before it was gone, and they were going by the second. As I was about to pay the now empty tray which used to hold the loaves of bread was taken off the booth and in its place came another tray bearing jars of wrapped caramels.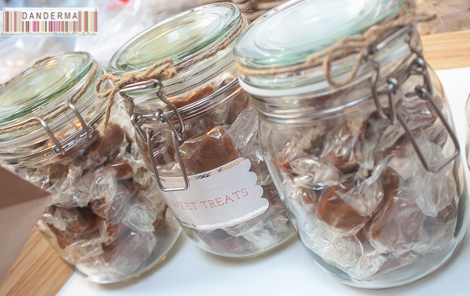 The moment the tray was on the table a jar was grabbed so I did the same myself and took a small jar and, well, I am so glad I did and currently kicking myself for not grabbing the biggest jar. The caramels turned out to be "Salted Pecan Caramels" and they are so good, they deserve a post on their own. The booth's owner name is Altaf and she commented on instagram that her business, an artisan bakery is coming soon and I have to say I really, really can't wait for that business to be set up and running. Update: you can now follow Aunt Marie's Artisan Bakery on instagram (@AuntMariesKuwait).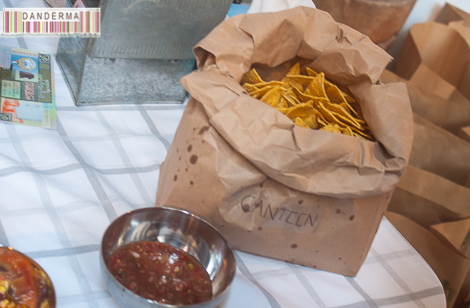 Next stop, Canteen.  a local food business making a line of Mexican style dips (salsa, black bean and corn, mango, original, guacamole) with nachos. I didn't get the chance to try their products, the booth was extremely busy masha2 Allah, but I've heard their guacamole is really good.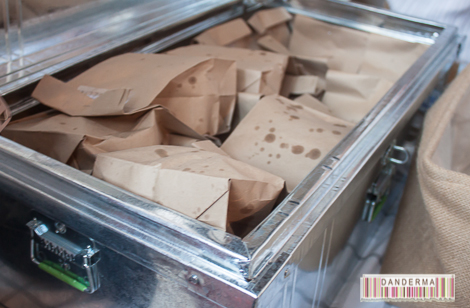 Next booth was the Sharq Organic farm. They had paper bags and all you had to do is grab one, each bag containing the collection of organic produce shown in the basket below.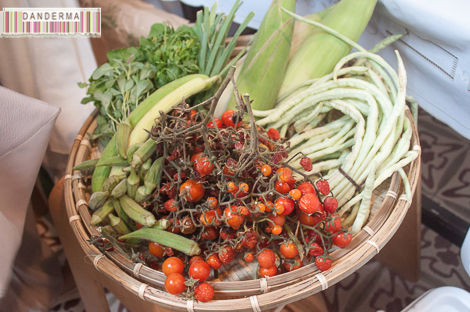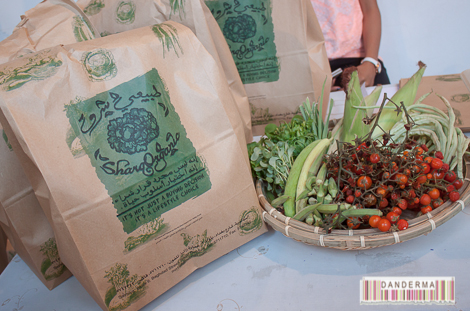 I loved the idea of prepackaged produce, no mess no fuss. The booth also sold butter, free range eggs, and cheese.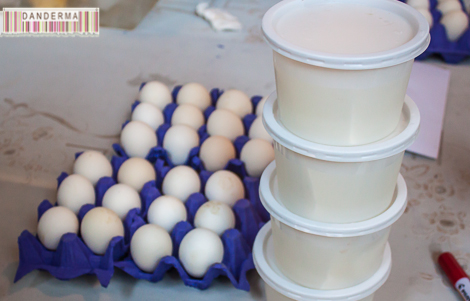 Next booth, the cool bros lemonade manned by Abdulaziz and Ahmad, gorgeous boys of my dear Um 3zooz. They were selling bottles of naturally sweetened lemonade in two flavors: original and strawberry.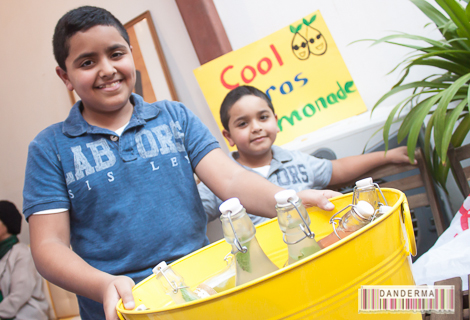 The bottles of lemonade were chilling on ice and irresistible in the heat, everyone was grabbing themselves a bottle. Needless to say the booth went out of bottles very quickly, good job boys!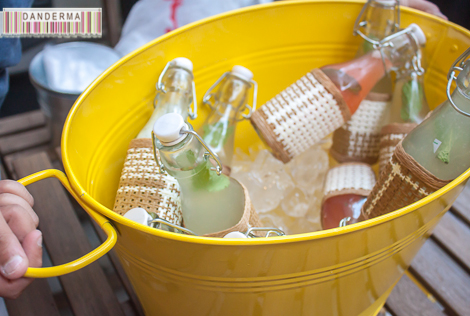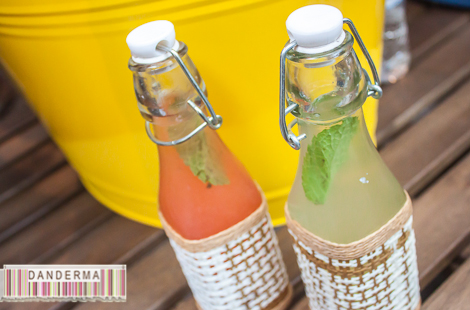 Next booth was the @DolceDelights booth selling fresh loaves of bread, jars of lemon curd,  cakes, bite sized biscuits and desserts, and marshmallows!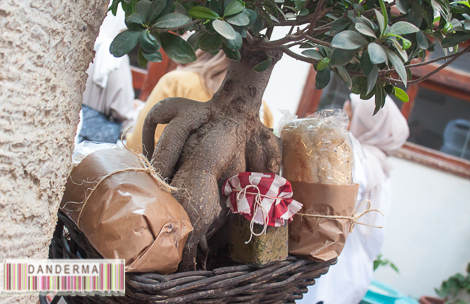 Mariam Al-Jassar, the girl behind @DolceDelights is also the girl who makes the mocha eclairs I had last week from Madame Sucre Boutique (post)! It was a pleasure to meet you in person dear Mariam, I can't wait for your first shop to open.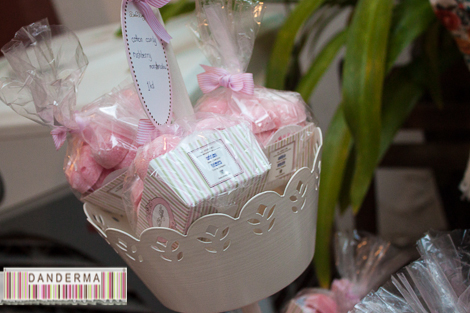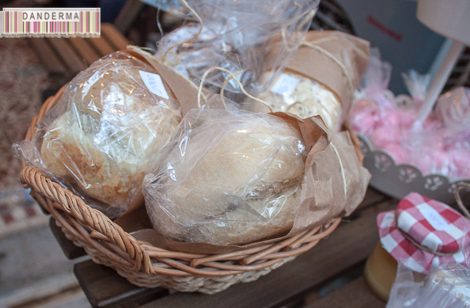 If I regret anything from my Shakshooka Market visit, it would be that I decided the 33 Bread Lane booth was the last to visit. They had amazing looking bread loaves but by the time I was there not one loaf was left. However, I got to try this concoction of theirs: Chocolate Truffle, soaked in coffee infused EVOO, and sprinkled with coarse sea salt!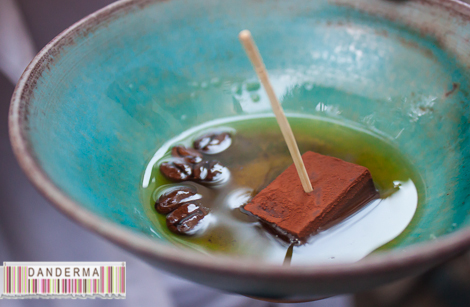 Very different, contrasting flavours and not for everybody but I liked it. 33 Bread Lane sells jars of the coffee infused EVOO. Other types of extra virgin olive oil on sale include chilli & garlic EVOO and rosemary, lemon, and peppercorn EVOO.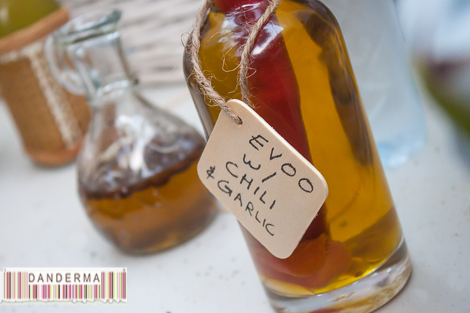 I couldn't let go of the coffee infused EVOO, it had to go home with me.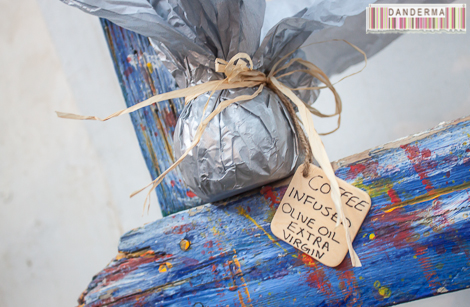 The space in which the market was held, a small courtyard in Beit Cedra, was gorgeous! The old and new details found all around the little space.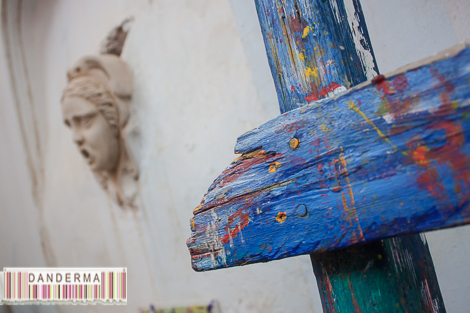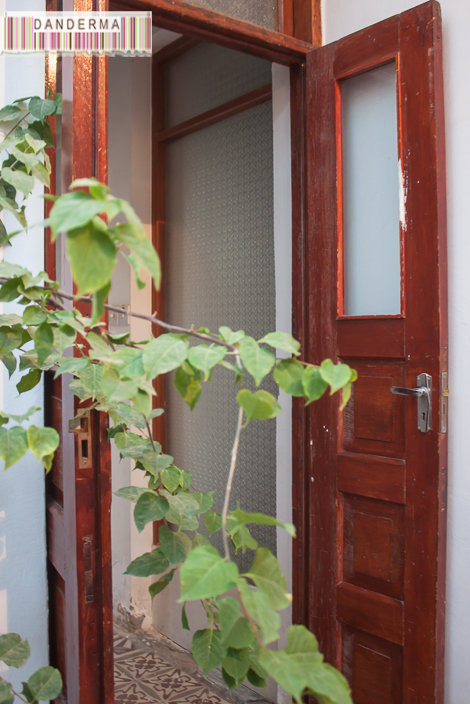 18 minutes into the market, two stalls had already sold out! 40 minutes into the market and 20 minutes before closing time I had bought, sampled, and met many people and almost everyone was sold out and ready to call it a day. I went home with my bags, happily anticipating the good times I'm going to be having with my farmers market loot!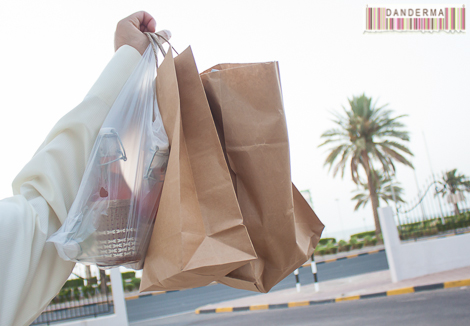 I loved walking around the booths of Shakshooka's marke. Spontaneous, serious, fun, and had that air about it, when seriously passionate people come together to do something they care about, in this case provide good food. I feel lucky to be living in the age of the artisanal and natural food renaissance in Kuwait, we've come a long way from the days of buying factory made toast, so dry it almost tastes like wood.
Shakshooka Pop up Market was held each Thursday at a different location for the past four or five weeks. The next market however might make it back next September when the weather is more kind to vegetables and the people of Kuwait are back home after their summer travels. You can see pictures of the previous Shakshooka markets by using the hashtag #ShakshookaMarket on instagram. Good job Shakshooka market and chef Mimmi, keep up the good work.
Related Posts
---
12 Responses to "Shakshooka Pop-up Farmers Market"