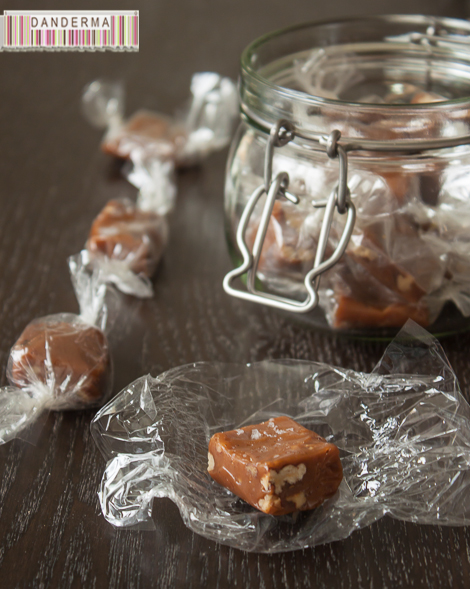 When I passed by Shakshooka farmers market a while ago (post), one of the things I got for myself was a jar of wrapped sweets. I frankly just grabbed it when it was laid on the table when I knew it was "caramels" and I'm not a big fan of caramels. Fudge, yes, caramel OK but my husband is a devoted fan so I thought I'd get that for him.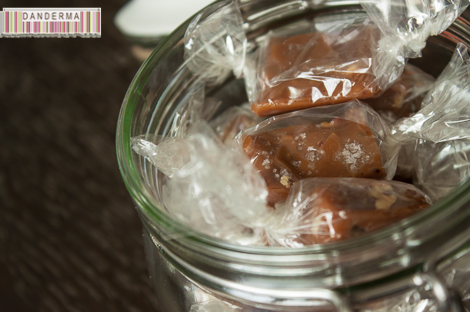 Then I took one piece of caramels, and noticed something… there were salt particles on the surface of the caramels!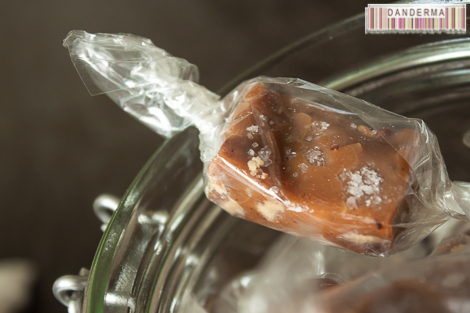 Yes! Big fat salt particles, sea salt by the looks of it, which means this little caramel is actually a salted caramel! 
But then just because it was salted caramel pecans doesn't guarantee it was going to turn out any good, does it? Well, the moment I popped that lovely golden salted piece of caramel in my mouth, I knew I was in big trouble. It was so chewy, sweet, soft, salty, crunchy pecan, grainy salt, smooth buttery caramel, so succulent your hand automatically reaches for another piece to unwrap and before you know it, the little jar is empty! How did that happen?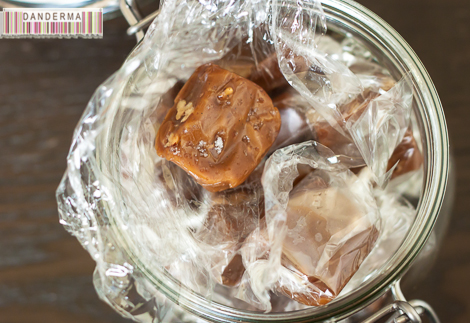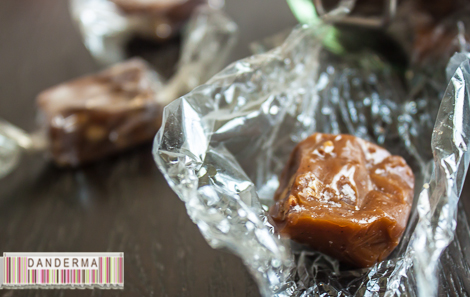 If I hadn't polished off that jar of caramels I would have chopped pieces off and sprinkled them on top a scoop of really good vanilla ice cream. Perhaps blended them in a milkshake or hid them inside some cookie dough then baked them. All I know is, these little gems are out of this world and they come from a Aunt Marie's artisan bakery which should be opening soon. They are beyond recommended, they are a must try even if you, like myself, don't like caramels. Once you take a bite you will know what I'm talking about.
The lovely salted caramel pecans and the excellent olive and rye bread I used for breakfast in this (post) are both bought from Aunt Marie's Artisan Bakery. They are not open yet but you can follow them so you will keep up to date and believe me, the moment those caramels are announced, you must get a jar to feast on. Wishing you the best of luck, we can't wait for you to be open for business. For more information about Aunt Marie's Artisan Bakery you can check their website (link) or follow them on instagram (AuntMariesKuwait).
---