I have a confession to make, I'm an estekana addict! Estekana in Kuwaiti means little cups used to drink tea, and I would take any excuse for getting myself a new set of estekanat that take my breath away. One very good excuse for buying a new set of estekanat -and tableware as well- is the arrival of the Holy month of Ramadan which starting today is only a month away and this brown papered package that arrived from Jamrat Ghadha, a local Kuwaiti business and a distinguished one as well, is just the perfect gift to prepare for the Holy month!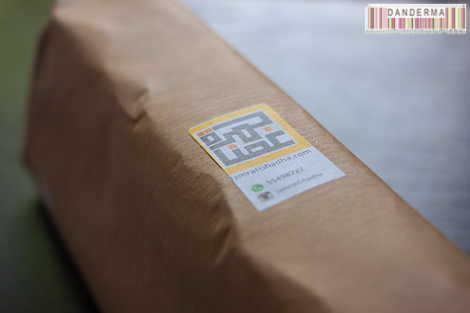 What's inside? Lets unwrap it and see now, shall we?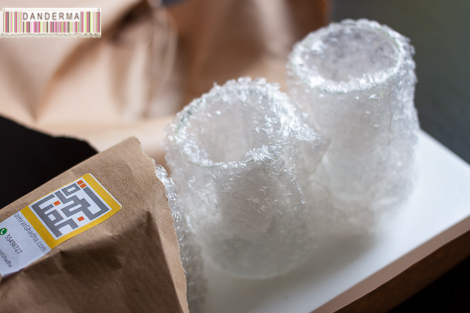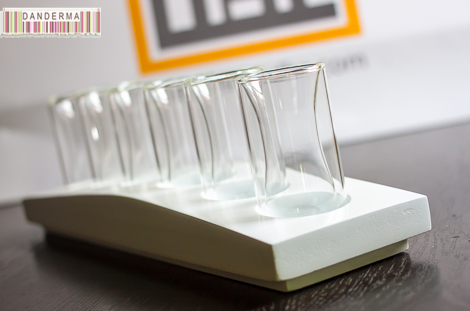 A wooden tea stand with modern tea estekanas nestled securely inside! Tea is a valuable asset in post-iftar activities, for you cannot really focus after breaking your fast until you get some good amount of tea into your system and is the drink to serve to any visitor that comes through your doors to visit.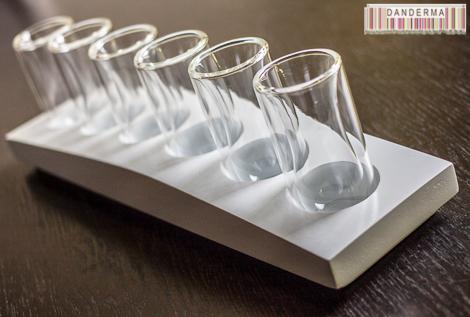 The stand is white -so it goes with everything in my living room- and sturdy. It won't wobble or crack if tea is poured into the estekanas. It somehow reminds me of a candelabra but with tea instead of candles. You can place the stand in the middle of the coffee table, have tea poured in, and then guests could help themselves to a tea estekana. It certainly would look good sitting there in the middle of the table surrounded by plates of succulent desserts, and there are many many desserts to be consumed during Ramadan.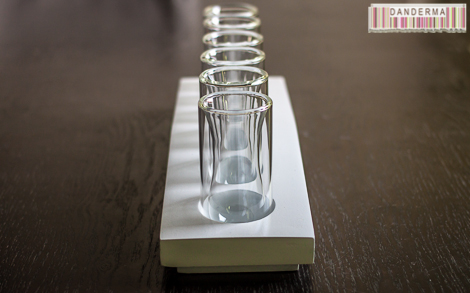 What I really like is the estekanas themselves, modern glass with a curvy interior bodum style. The estekanas are smallish, perfect Kuwaiti estekana portion sized, and very sleek. You can of course use them with your own little decorated plates and not only with the stand. You can also use them for presenting little portions of, say, soup or desserts like Muhalabiya or puddings.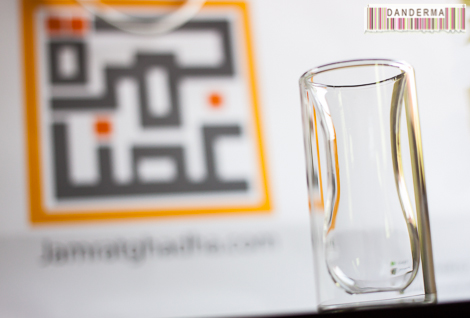 And it looks gorgeous with the tea poured in…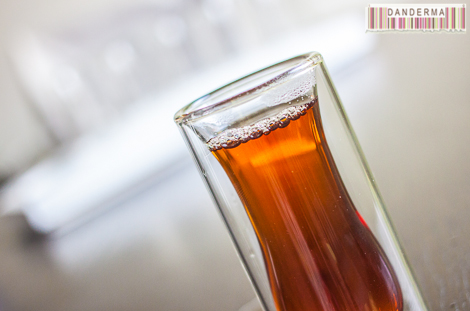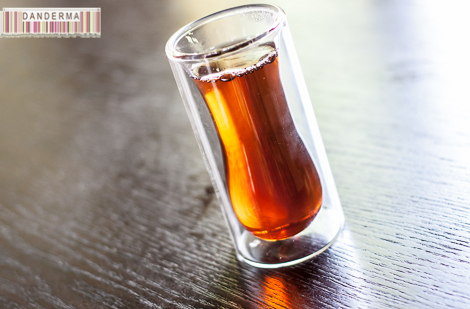 Gorgeous! I love how the golden liquid seems suspended in mid-air, very modern! I have a similar set of estekanas but they are much bigger and are like tea cups on their own,  those are more petite and sleek. How do they placed inside the stand? Gorgeous!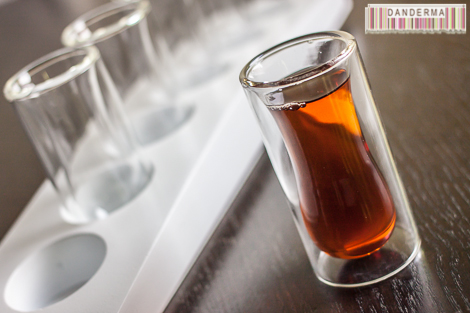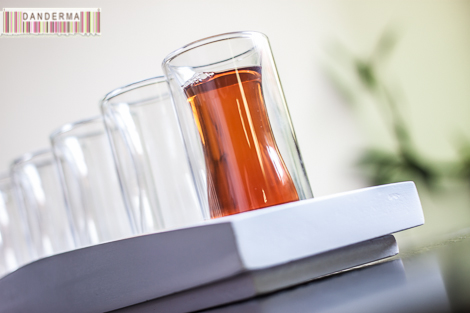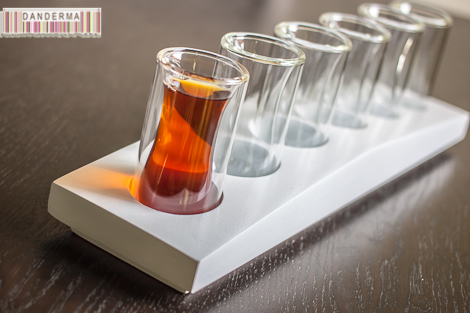 Jamrat Ghadha who make and sell these estekana holders also sell modern and compact dowwa -coal burner- that can be snugly placed on the coffee table, looking good and not taking much place at all (post). The dowwas come with the option of being operated with electricity or real coal and can also be used with candles. It comes in many different vibrant  colours and can be even customised with your family name or whatever you want to write on it. I'm getting me one for Ramadan as well soon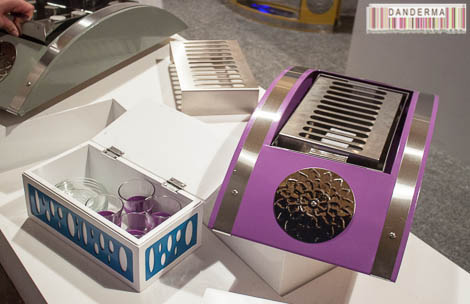 Thank you Jamrat Ghadha for my beautiful estekanas and estekana holder! I can't wait to put them into good use during Ramadan insha2 Allah! I'm a big fan of your designs from your logo till the littlest estekana and can't wait to see more of your products, keep up the good work

All of Jamrat Ghadha's items are made to order and they are usually busy so if you want to get your items by Ramadan you might want to place your order now. They have delivery to GCC countries too. To order from Jamrat Ghadha you can whatsapp them on +(965) 55498727 or follow them on instagram (@JamratGhadha).
---
Comments are closed.