http://clydecoastgolf.com/data/s.asp
gabapentin buy online australia Last May I was in Kuwait International Airport for the first time in many months, perhaps since October 2012, when I noticed a familiar white W and H on a blue background near passport control. I had to blink, for I thought I saw WH Smith's logo on a bookshop in the airport and then it registered: it is WH Smith! It used to be That Al-Salasil bookshop only, but now its WH Smith as well.
I have a soft spot in my heart for WH Smith, it was the place where I've first bought a book on my own in Brighton back in 1988 or 1990. It was Tin Tin and the Cigars of the Pharoah. It was also my number one stop for school supplies and complete sets of whatever stationary trend it was through my school years: Ghost Busters, Teenage Mutant Ninja Turtles, Jurrasic Park, etc. Now its my stop for knickknacks in the UK especially before my flight in Heathrow: soft drinks, Hula Hoops, chocolates, magazines, iTune cards, and magazines. How does the one in Kuwait compare?
Well they have all the chocolates and soft drinks Kuwait has to offer, not the UK ones, plus ready packaged sandwiches, salads, and desserts. I was happy to see the ready packaged meals which I enjoy whenever I'm in the UK but the selection available in Kuwait is a bit outdated. Would I want some jelly before my flight? It is a very good start though, I'm happy we have anything at all and of course there is always room for improvement in the future.
The new WH Smith is also very spacious, I wonder if they'd increased the space or was it always this big but the re-organization made is seem bigger? It is arranged neatly, clear big white labels over each section just like in the UK. It does feel very much like WH Smith!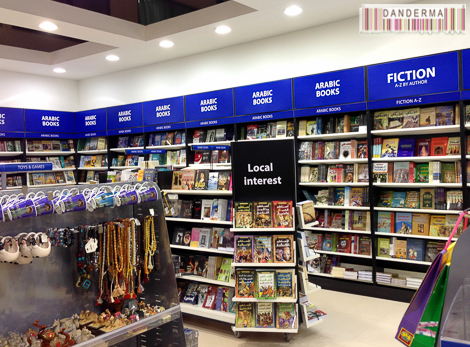 There are plenty of magazines, local and international, but sadly the selection of books is still limited. Best sellers include Ihsan Abdul Qudoos novels but that's hardly That Al-Salasil's fault, we are used to the limited and outdated selection of books available all around Kuwait by now. Maybe sometime in the future something will change and we would be buying books the moments they are released worldwide but until then patience and e-readers will have to do.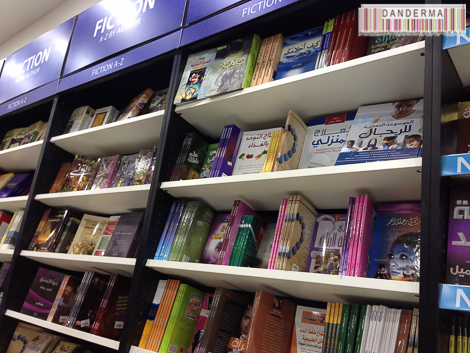 I love WH Smith and I think they've done a good job with the That Al-Salasli collabration, the place does look much better than it used to be and its almost like WH Smith in the UK.
---