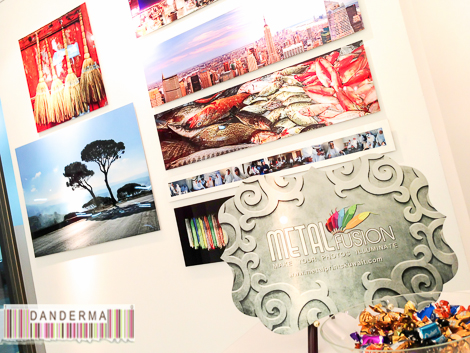 I was shopping in Life Center in Shuwaikh the other day when I saw a store with lots of hanging photographs at the basement next to the car park and I decided to check it out. The colours on those photographs were really vibrant and they stood out lively on the white walls of the shop. If you have pictures you want to print, why not upgrade from the good old canvas and print them on shiny metal instead? Metal Fusion will print it for you.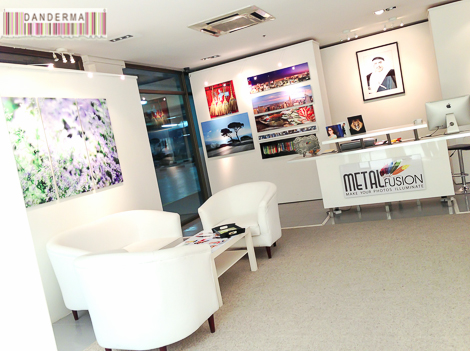 I remember once seeing a printed black and white picture on an aluminum base, the white was actually colourless so all that metal was see through. The result was so gorgeous but came with an overpriced price tag so I decided to let it go and one day print my own and I think the time has come, I just need to decide which picture to choose.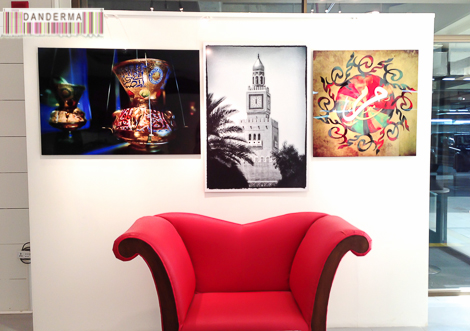 The printing can include a piece of metal on the back to hang the prints on the wall for an extra price. They however don't do the hanging, you have to arrange it yourself. The metal is light, durable, scratch resistant, and waterproof so it will definitely live for a very long time.
They can also print table tops that adhere to your coffee table, instantly transforming them into a work of art, I have the exact same table from Ikea below and now I want to print something on it!
They also print coasters and customise trays with your printed pictures. If you are looking for a Ramadan giveaway or a customised gift, you can print whatever you want on the tray with coasters for example, add a few flowers or chocolates, and you are good to go.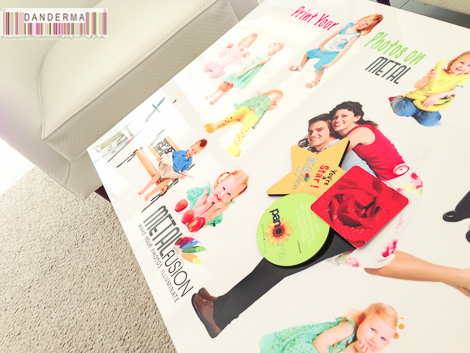 I'm currently going through my photos trying to decide which ones would go on my wall next. I've hung a lot of my photographs on my living room wall before (post) but I now I have a long empty wall that I intend to liven up with my photo prints.
If you have a lot of photographs just sitting there in your memory cards or hard drives, why not print them out? Metal Fusion is located in the basement of Life Center, Shuwaikh. For more information you can check their website (link) or give them a call on +(965)-24925635.
---
Comments are closed.