Angleton
Back again at one of my current favourite restaurants in Kuwait, but this time I'm trying it for breakfast for I've seen pictures and the pictures beckoned me over to the Grand Avenues and up the Elevator of Harvey Nichols. When I went it was a weekend morning, and I was there at 9 A.M. expecting to see an empty restaurant -and an empty Avenues- but to my surprise the Avenues was bustling with activity and Véranda had a fair amount of diners enjoying their breakfast in the calm quiet atmosphere. We were lucky to get a balcony table overlooking the Grand Avenues walkway.
Véranda's breakfast menu wasn't very large and contains a few items off the lunch menu like the watermelon salad (post). It didn't take us long to decide on what to order.
Of course, no breakfast is complete if it didn't start with orange juice or coffee. The coffee was good.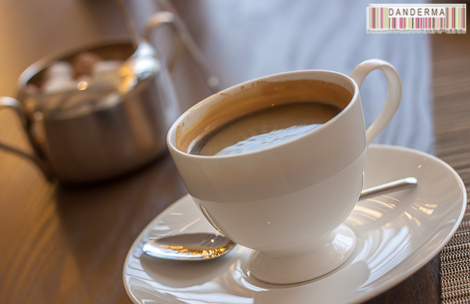 We were chatting happily as we waited for our breakfast to arrive, it is also notable to say that our server was polite, professional, friendly, and put up well with our endless picture taking. Morning time in the Avenues is one of the best times to visit, you can sit back, relax, and watch happy weekenders enjoying their day off.
Next to arrive was Véranda's excellent basket of freshly baked bread and toast with jam and butter.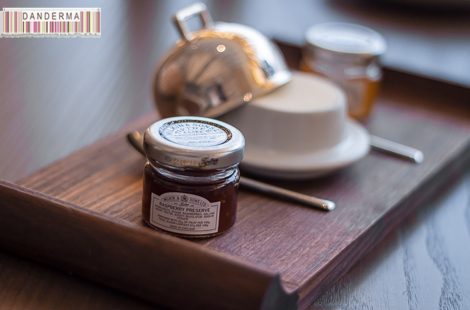 We didn't waste much time attacking the bread basket, we were starving.
Next to arrive was the Arabic style breakfast, with falafel pieces, labna, and grilled halloumi slices.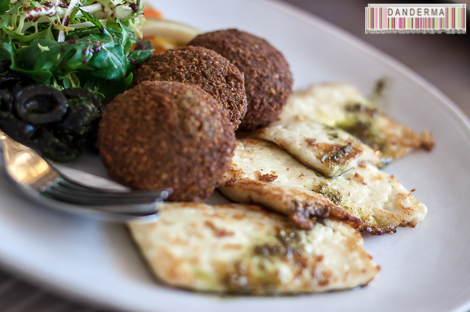 My order was the scrambled eggs, avocado, and brie cheese on croissant. It was scrumptious! So good, I actually wanted to order a second one after sharing the first with my fellow diners!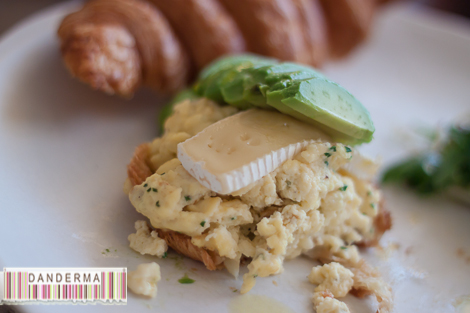 We also decided to experiment and improvise, making sandwiches out of the Arabian breakfast and the bread from the bread basket and the croissant from the scrambled eggs dish.
The finale of that scrumptious breakfast had to be something sweet so we ordered the only kind of pancakes on the menu which came with labna for some reason and the cutest mini bottle of maple syrup.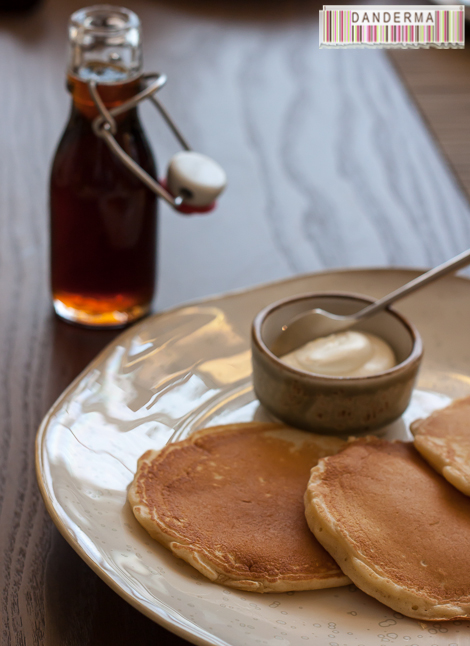 The obligatory pouring the maple syrup shots in every breakfast post.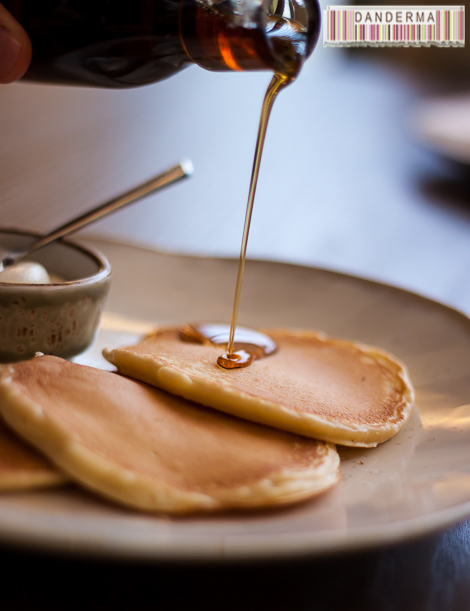 Getting the labna involved…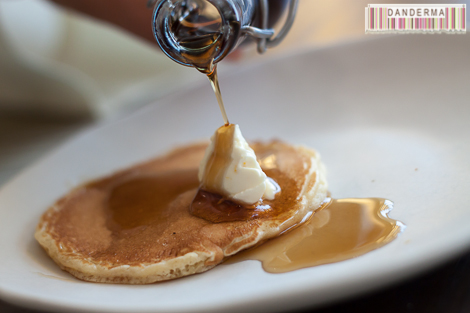 Sadly the breakfast pancakes tasted meh. They weren't bad per say, but they weren't fluffy and didn't induce the feeling of OMG I can't stop eating this dish. I personally wouldn't order it again. The rest of the breakfast however was very delicious and if I could, I'd go and have me a scrambled eggs, brie, and avocado croissant right now. We were so relaxed and enjoying our breakfast, it was nearly midday yet we didn't want to get up and leave.
Véranda is located on the first floor of Harvey Nichols Kuwait overlooking the Grand Avenues walkway in the Avenues Mall. For more information and pictures you can follow Harvey Nichols Kuwait on instagram (@HarveyNicholsKuwait) or view the instagram hashtag #VerandaKuwait.
---
2 Responses to "Breakfast at Véranda of Harvey Nichols in The Avenues"