how to order prednisone online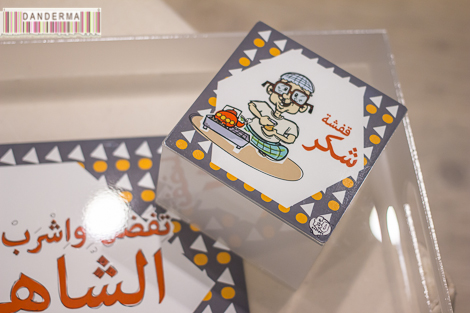 I'm still in Ramadan preparation mode, I can't wait till the Holy month of Ramadan is here and I usually celebrate by buying new set of tableware, trays, and tea servers. I'm always  searching for funky tableware and tea/coffee sets that are not overpriced or too fancy for daily use. Lately I've had a sneak peek of very different, very funky, quirky, and durable colourful acrylic trays designed for the very first time by f2o designs and I just had to share my finds. There are trays, sugar boxes, tea bag boxes, and espresso/Turkish coffee cups and they will all be on sale in the f2o shop next Saturday. The first tray I saw was the chwaiha tray in pink, chwaiha means a little cup of tea in Kuwaiti dialect. The pink set is one of my favourites.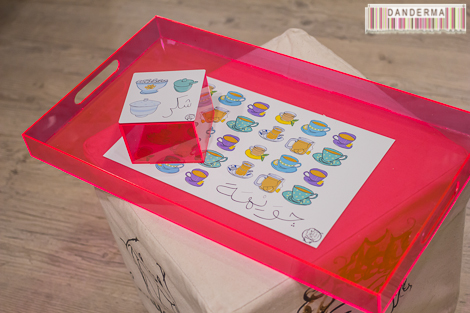 The matching sugar box, very cute!
Next the white tray and tea box, with a very cute old man drinking tea in front of a dowwa (coal burner) and a popular song about tea. Whenever I see the tray I start to sing. I'm singing the song now.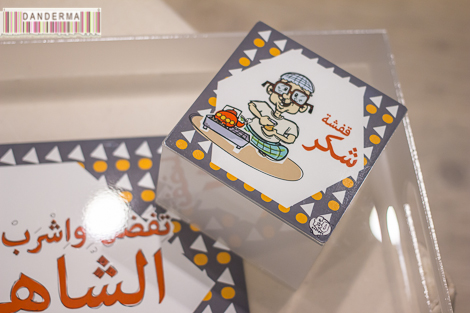 Next, the old lady having afternoon tea! I laughed for a long time at afternoon tea spelled out in Arabic!
Also, on the sugar box the word sugar is spelled out in Arabic as well. Cute old lady is adorable!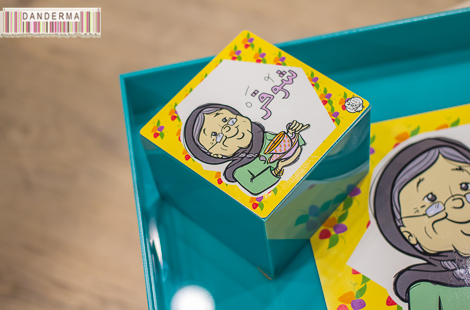 The cute old man is back, this time on an orange acrylic tray! This might very well be my next Ramadan tray.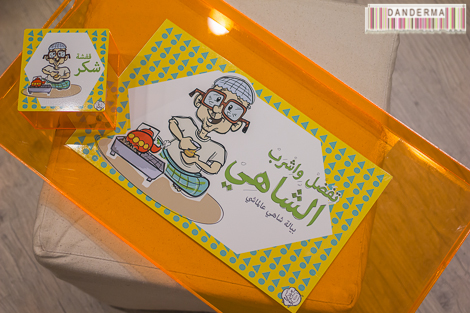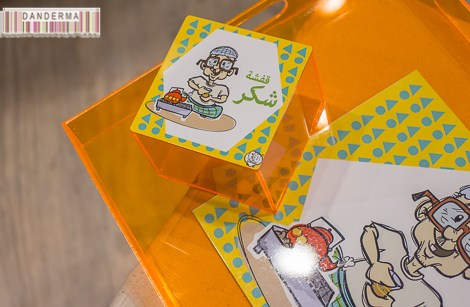 Last but least, the Kuwaiti man asking for tea from the tea boy and on the sugar box it says where is the sugar?
I can't wait to see the coffee cups! f2o you should have made matching tea estekana's as well! Also, new T-Shirt designs are out for the summer. The are oversized so they would be perfect over a pair of jeans plus they are about ice cream! I got me two, this is the first one.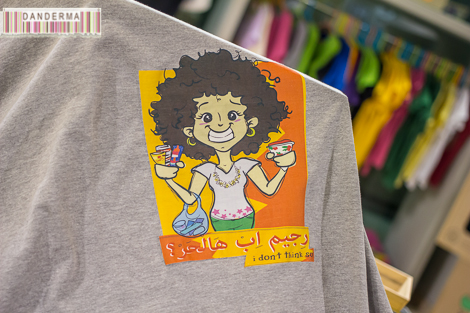 And this is the famous ice cream selling guy screaming bareed in the neighbourhood. Bareed means ice cream. Whenever we were children and we would here the ice cream man screaming bareeed in the middle of the afternoon outside our house, we'd run out to get ourself some. The word bareeed alone elevates my mood these days.
Thank you lovely Fatima Al-Othman for the sneak peek! I love the trays, I love the acrylic, the colours, and the illustrations and I cannot wait for the moment I get my hands on my very own tray. My Ramadan coffee table will be brighter and funnier thanks to you. If you are looking for fun, unique, humorous, and lovely Ramadan tea/coffee sets and tray for this Ramadan, I'd recommend the f2o ones as I'm taking one for myself.
The trays and sets will be on sale starting next Saturday 29 June 2013. f2o designs can customise your own characters and have them designed and printed in every single way you can think of. For more information you can visit the f2o shop located in Burj Jassim Kuwait City, call +(965) 22960092, email f2o@f2odesigns.com, check the website (link), follow on Twitter (@f2oDesigns), or Instagram (@f2oDesigns).
---
Comments are closed.